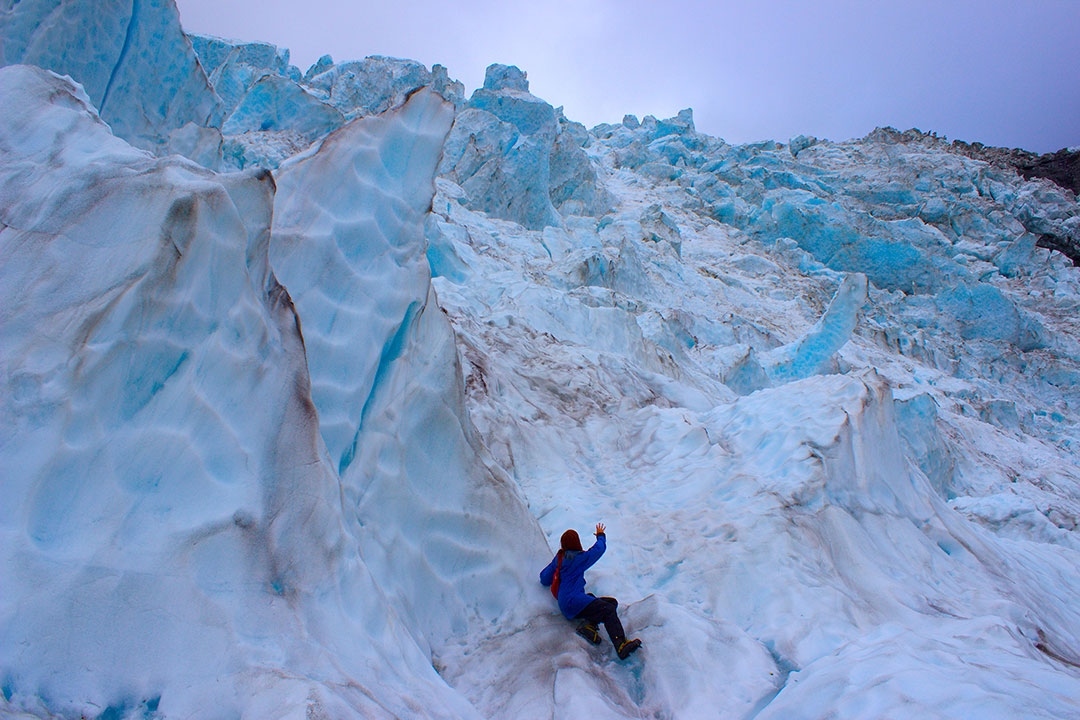 Glaciers blow my mind. The fact that I can actively experience something that is 7000 years old, and a remnant of the planet's last ice age, is incredible. Life is all about experiences, and it truly is what you make it.
We nearly didn't make this tour as we didn't realise how far away Franz Josef was from our hotel in Queenstown – 4.5 hours! After re-booking it for the following day, mum and I got up before the sun to start the long drive. Once we arrived, the clouds were rolling in and it wasn't until the last second that we got the go-ahead to suit up and board the helicopter.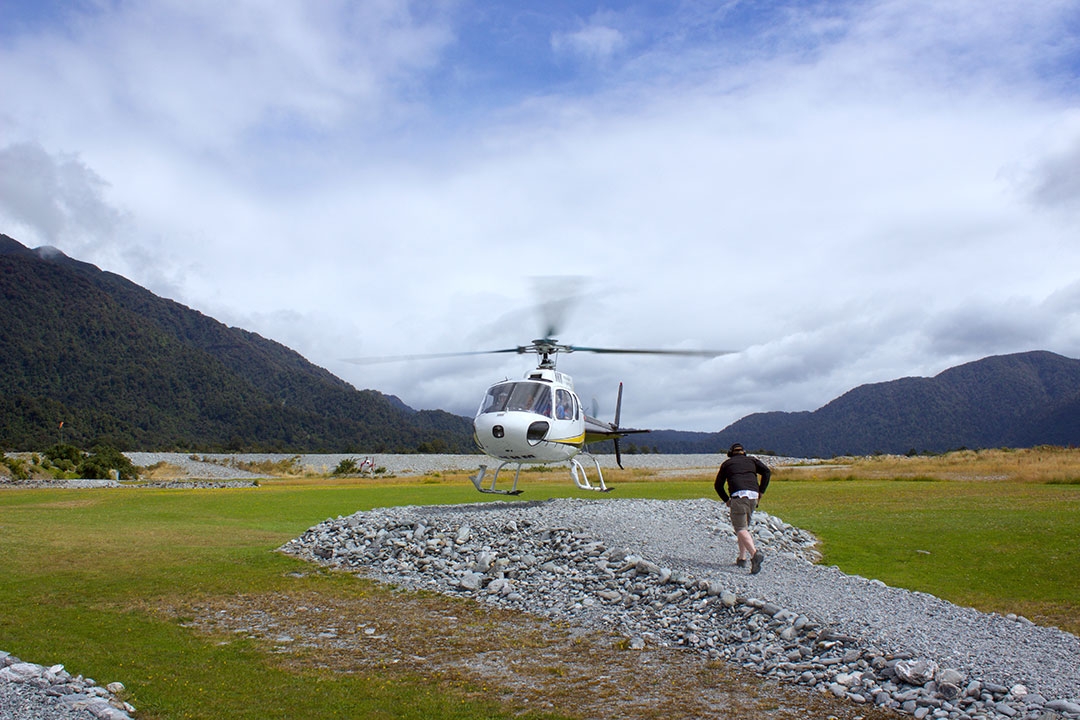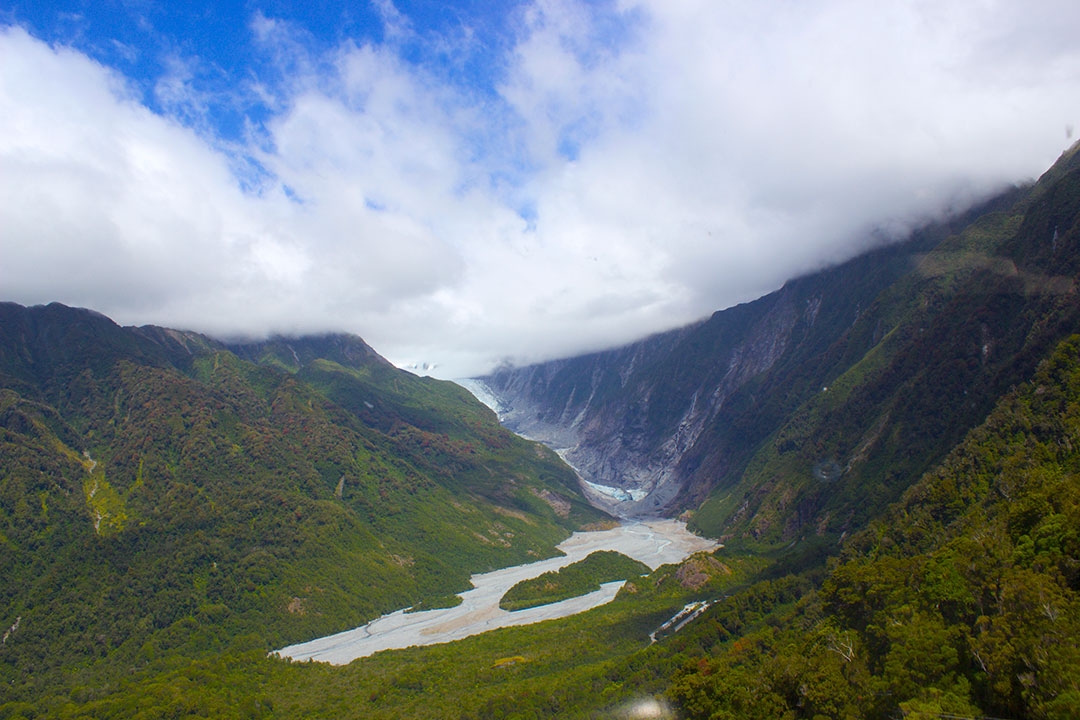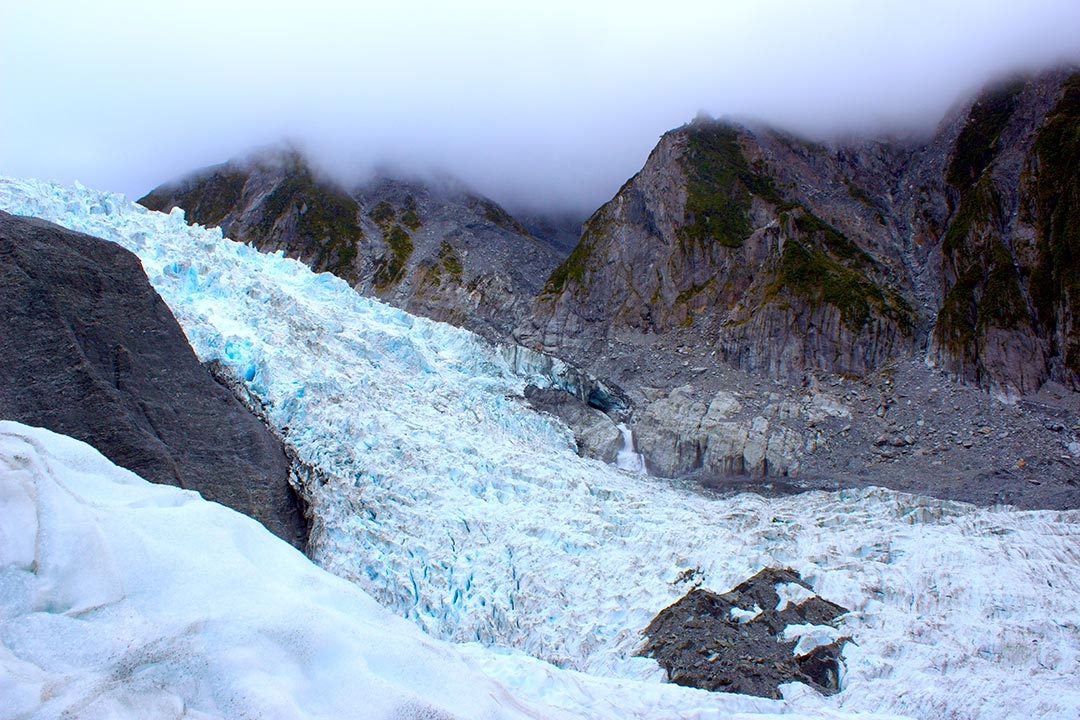 A short and beautiful helicopter flight above Franz Josef Glacier exposed the 12km of ice that has continually carved the magnificent mountains surrounding it for thousands of years. It's not until you land on the glacier that you realise just how massive it truly is. It's hard to capture the scale in photos, but some shards of ice were as tall as skyscrapers, and had to be avoided in case they came crashing down. I felt like I was in Antarctica, walking around this insane landscape! (Don't worry, it's on the list!)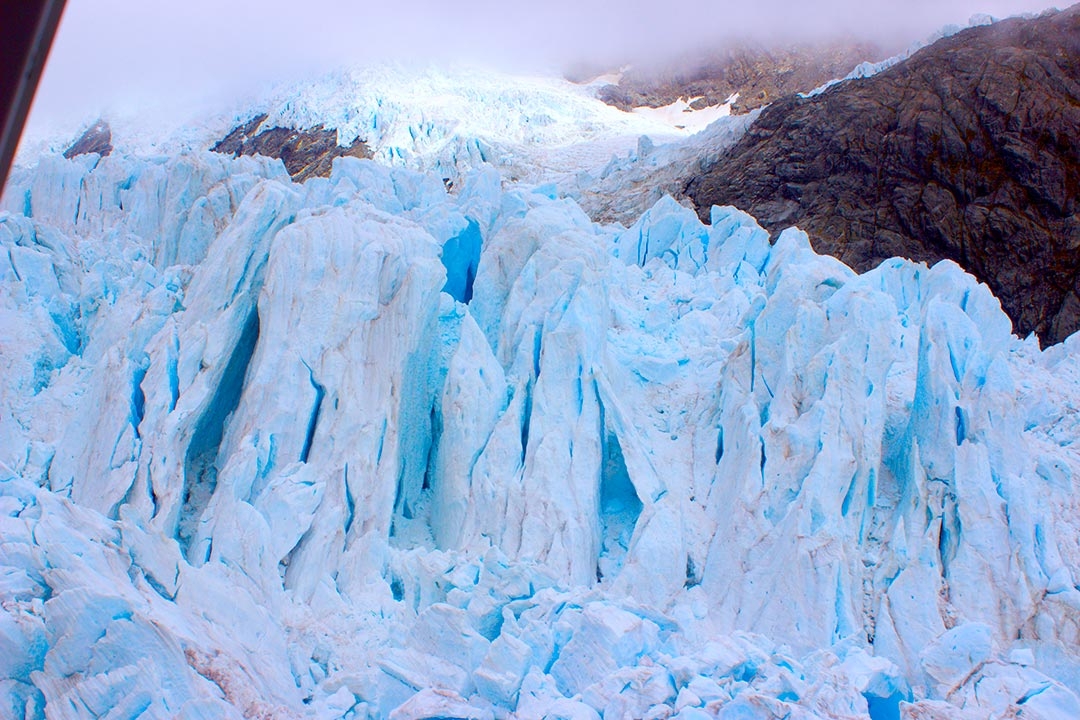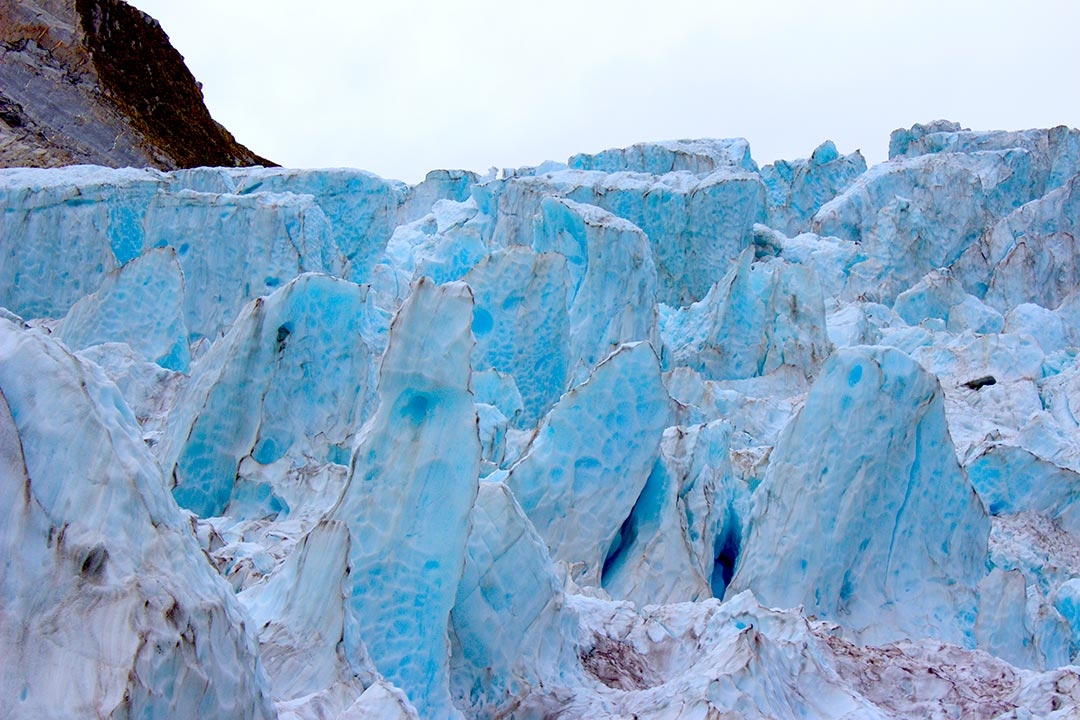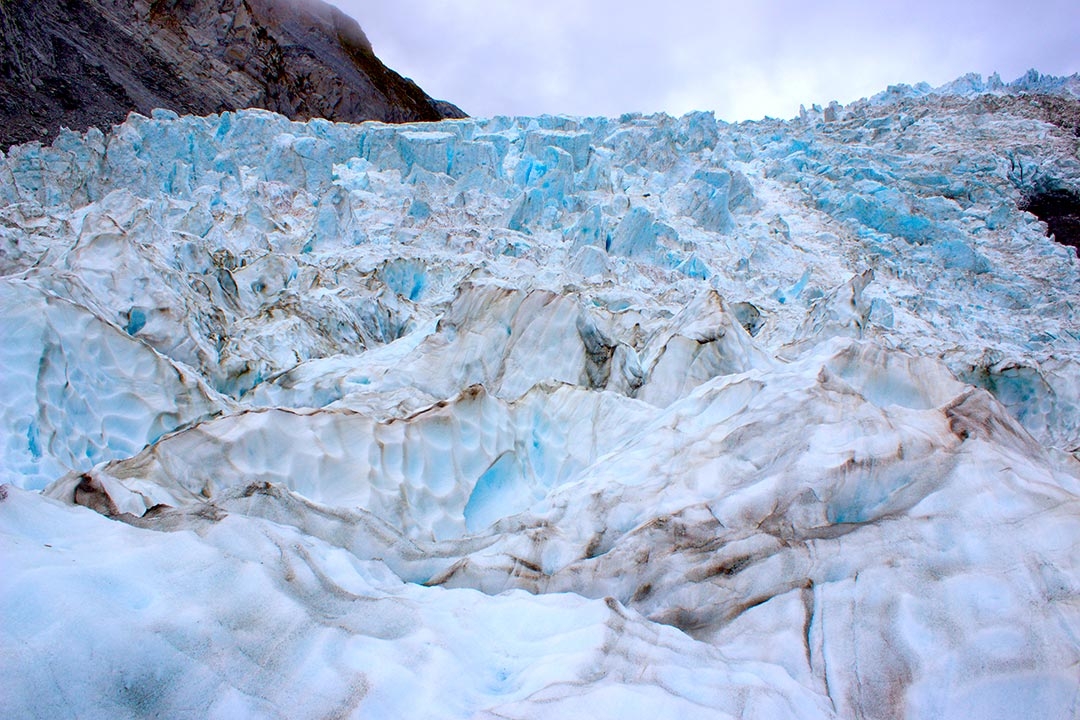 Our lovely guide carved out a unique path for our group and explained the history of this beautiful glacier. The stunning blue of the ice is from being compacted for thousands of years without any oxygen trapped inside. Even with the cloudy white sky above, the brilliant blue was mind-blowing.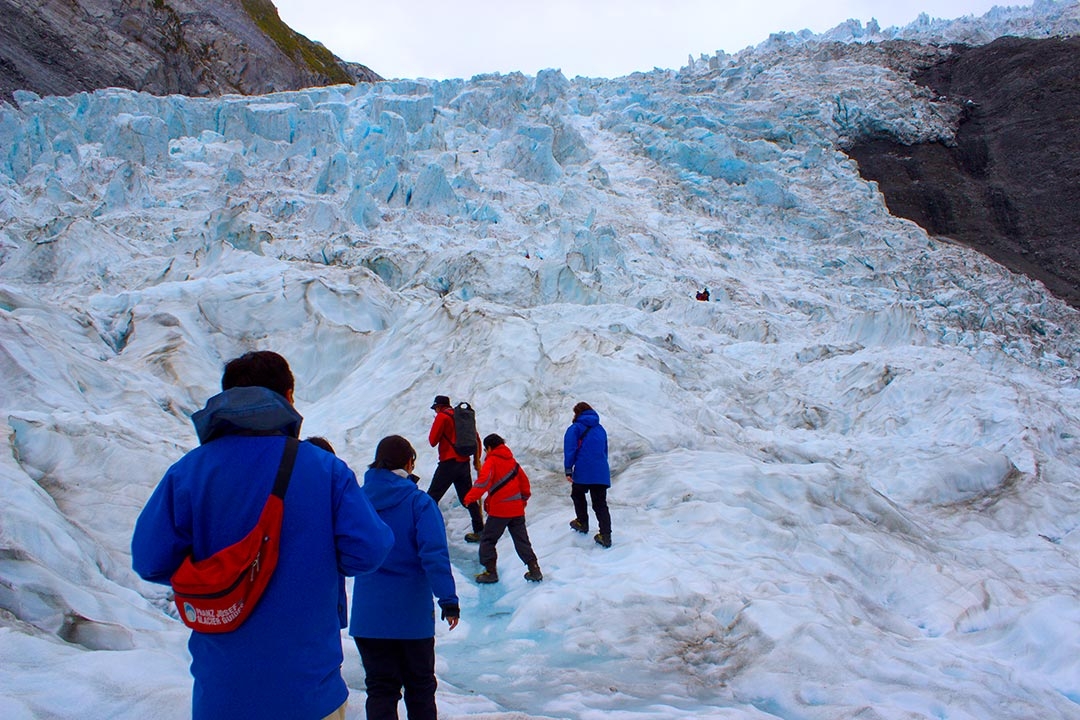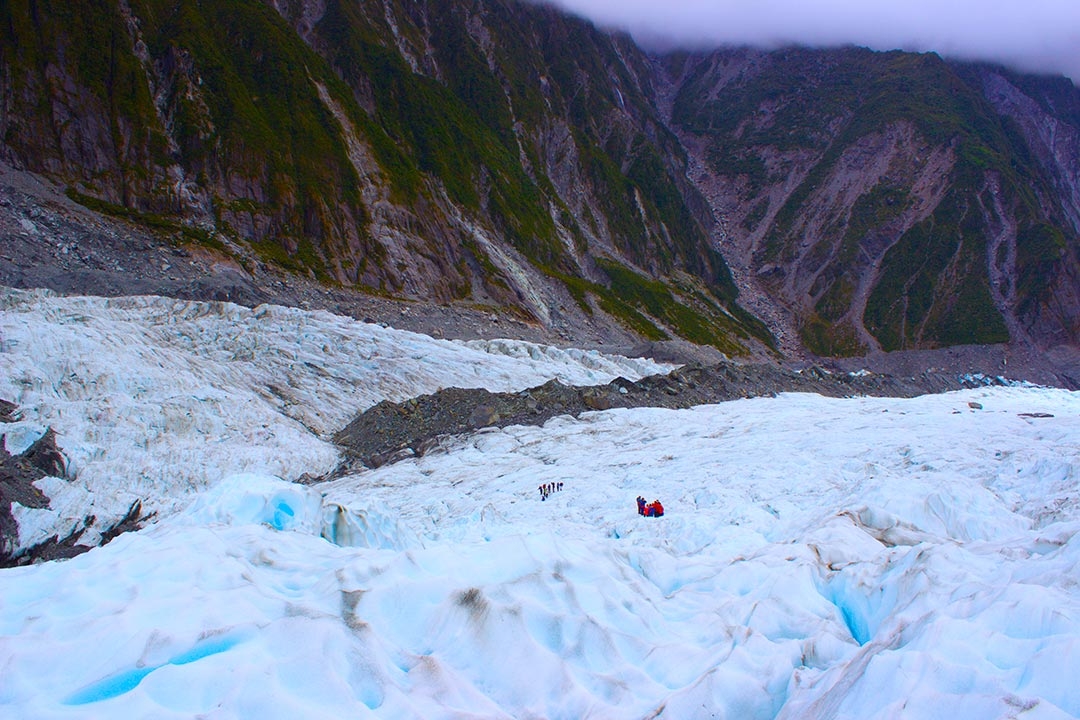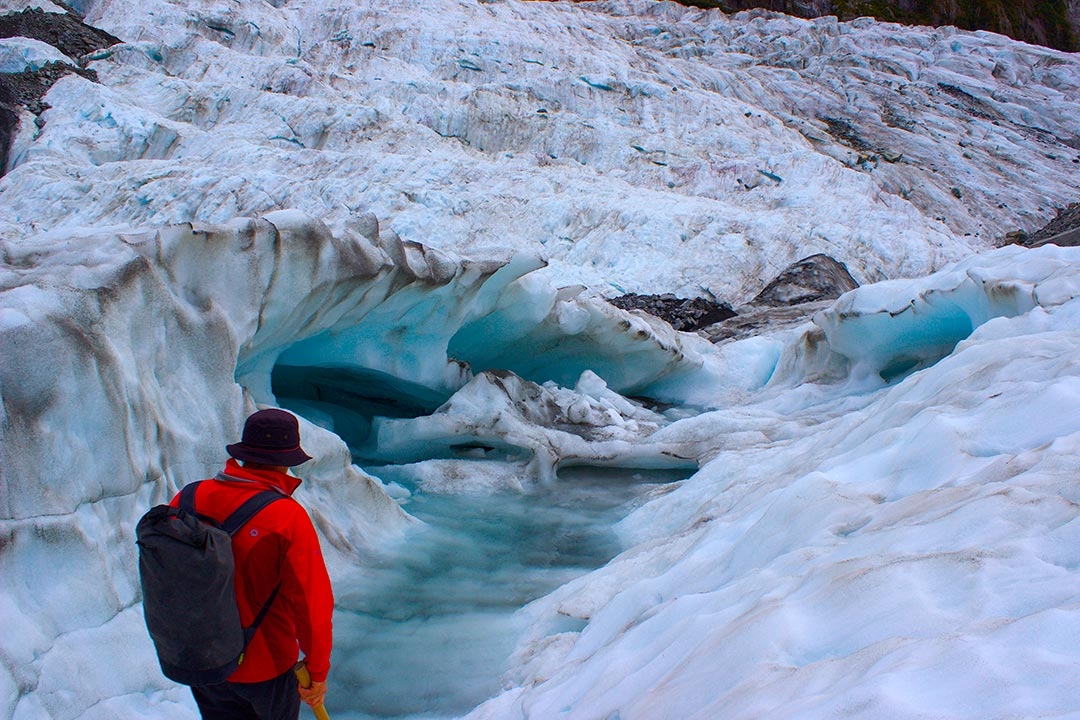 We got to climb the icy hills of the glacier, affording us magnificent views over the 12km expanse, then carefully climb down into crevasses to see the blue of the glacier up close.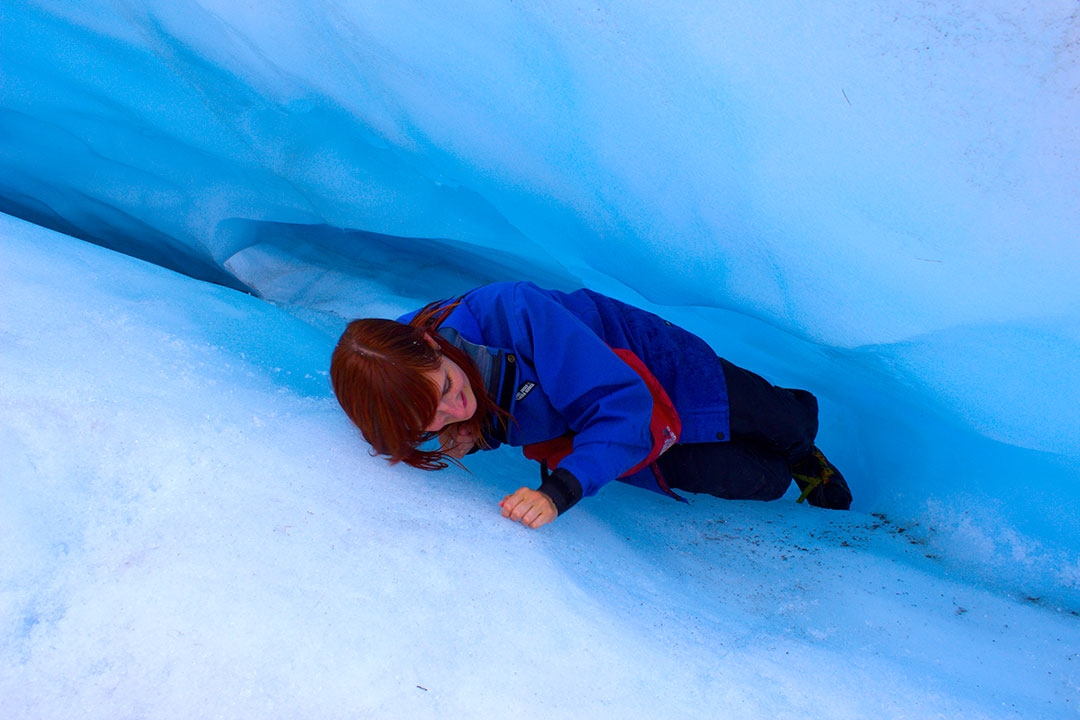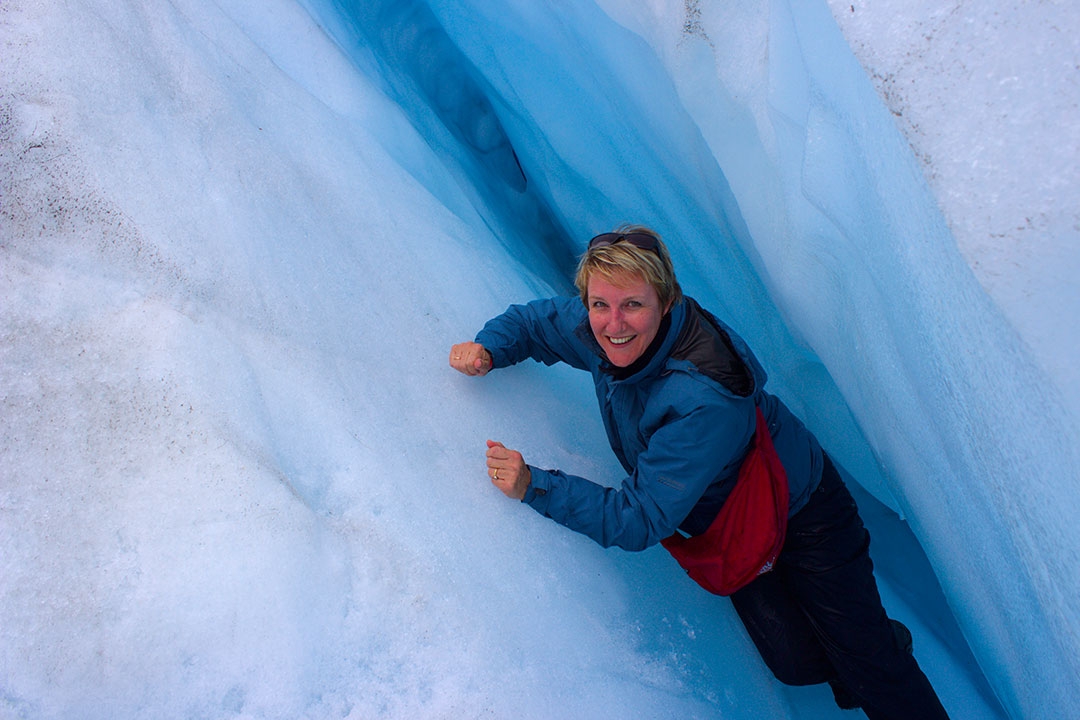 It's not every day you get to walk on a glacier…and it certainly won't be my last!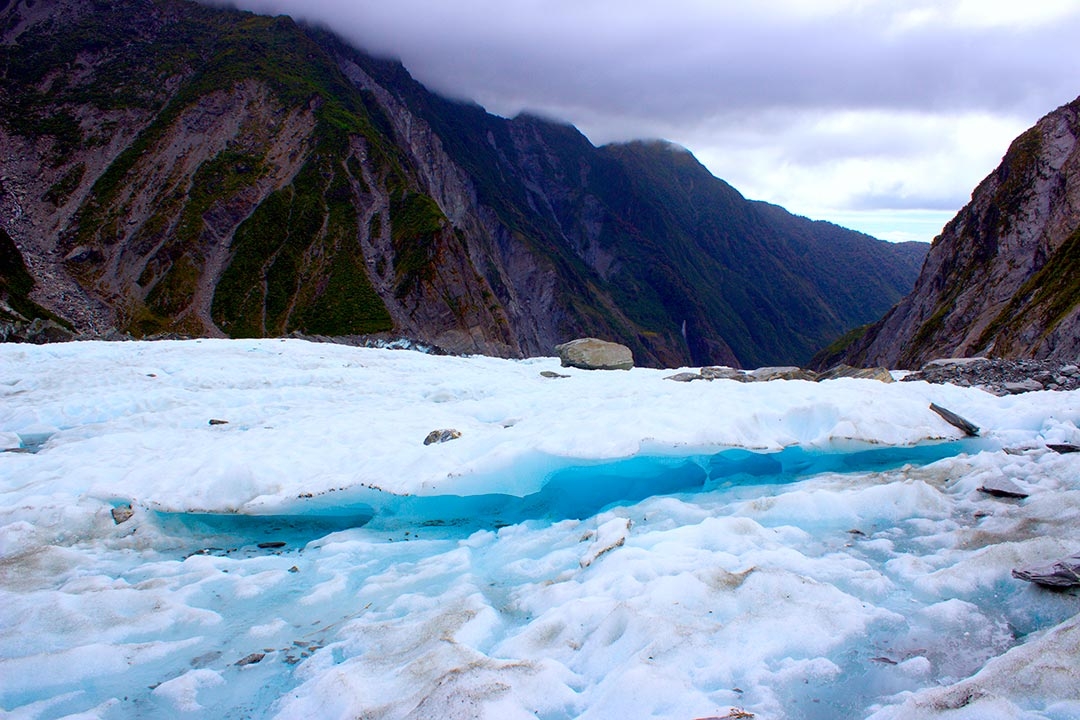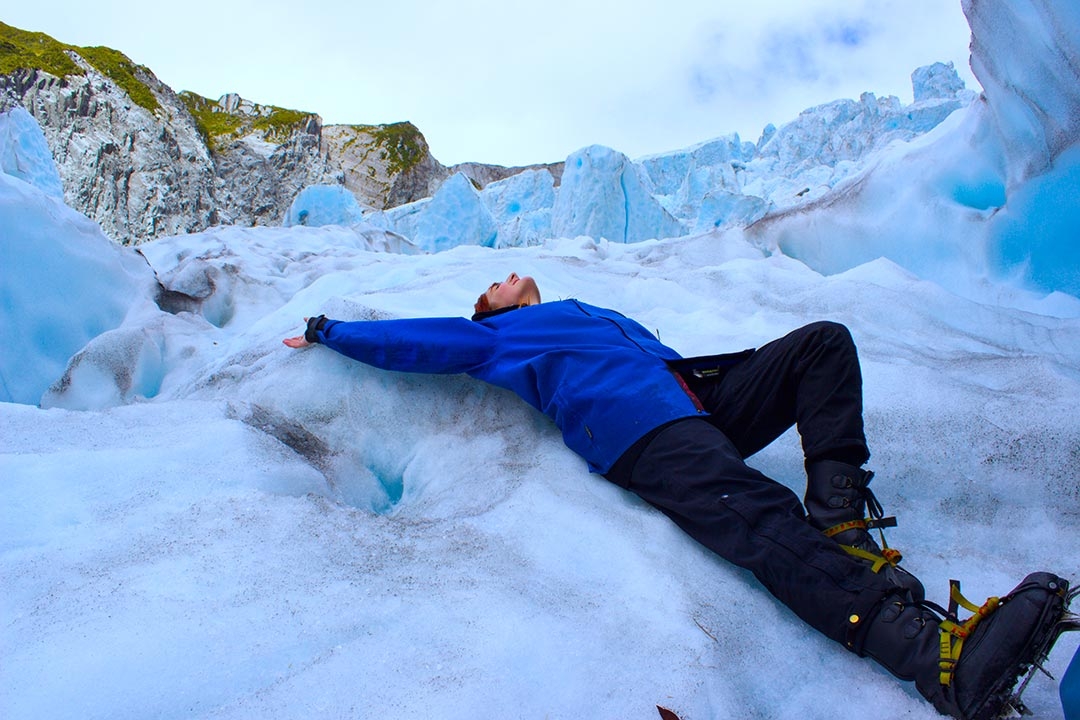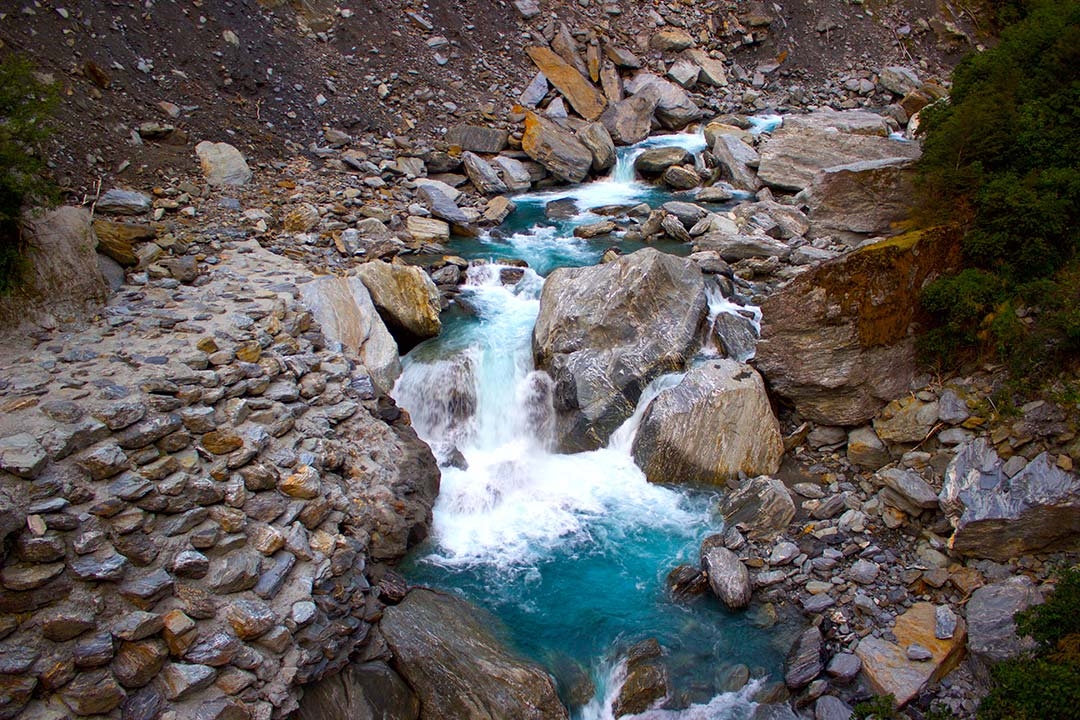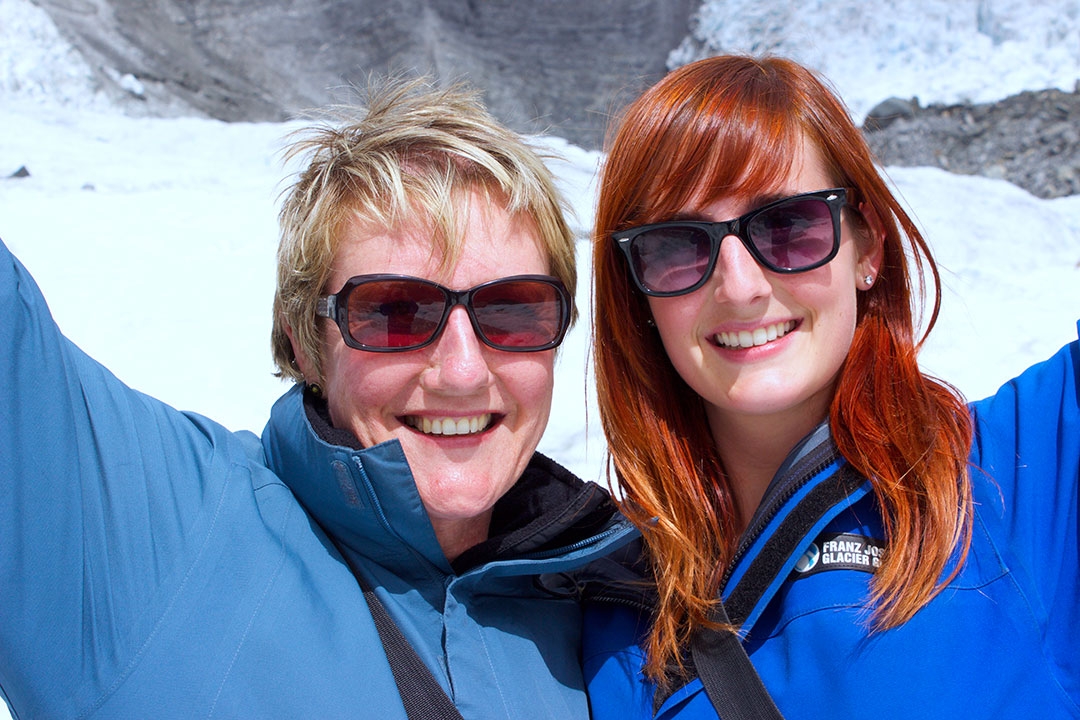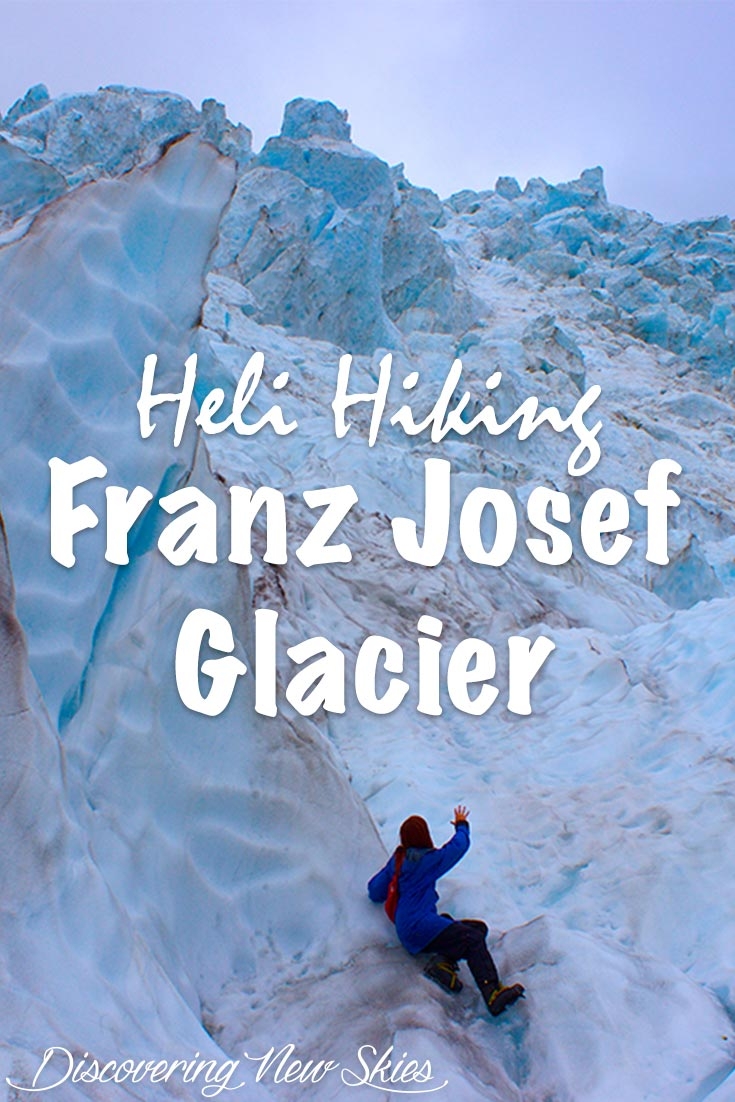 Who: Franz Josef Glacier Guides
What: Glacier Helicopter + Hike
How much: $435 (price subject to change)
Where: Franz Josef, about 4.5hrs from Queenstown
If you have any other questions about my heli-hike of Franz Josef Glacier, let me know in the comments or find me on Facebook or Instagram.