I'm not the biggest fan of the ocean. Well, not the ocean itself, but the creatures who live in it… I'm pretty sure most of them can, and will, eat me if they get the chance, so I tend not to venture into it that often. However, when the opportunity arose to swim with wild dolphins, courtesy of Ko Olina Ocean Adventures, how could we say no?!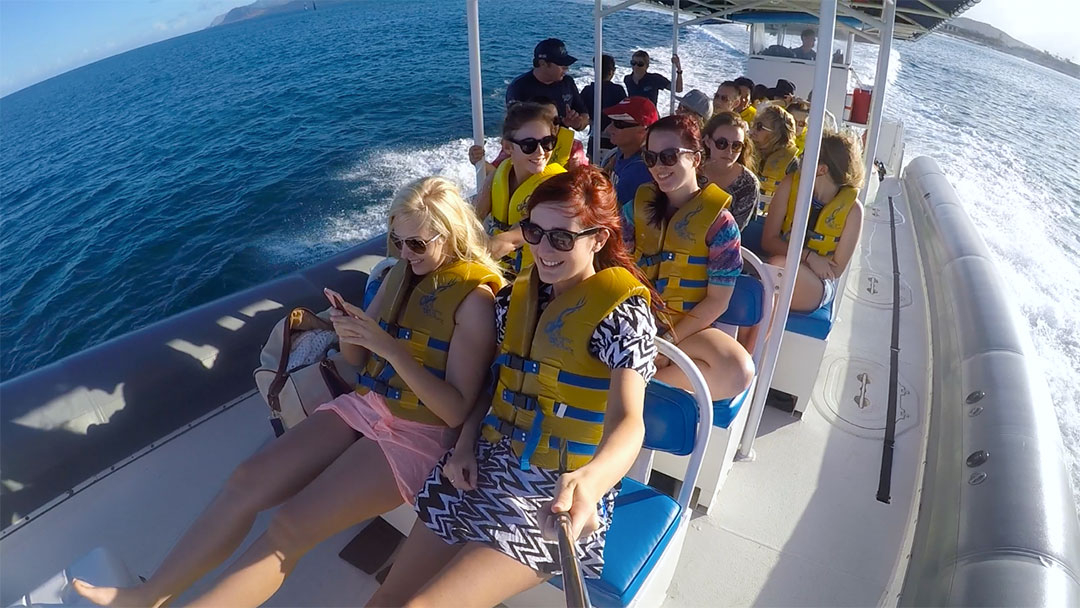 The weather was perfect and we were picked up early to head out to Ko Olina Marina, about 45mins west of Waikiki, to board our catamaran. One thing to note about Hawaii is that the water is ridiculous. It is so clear and made of brilliant blues and greens; I couldn't get enough!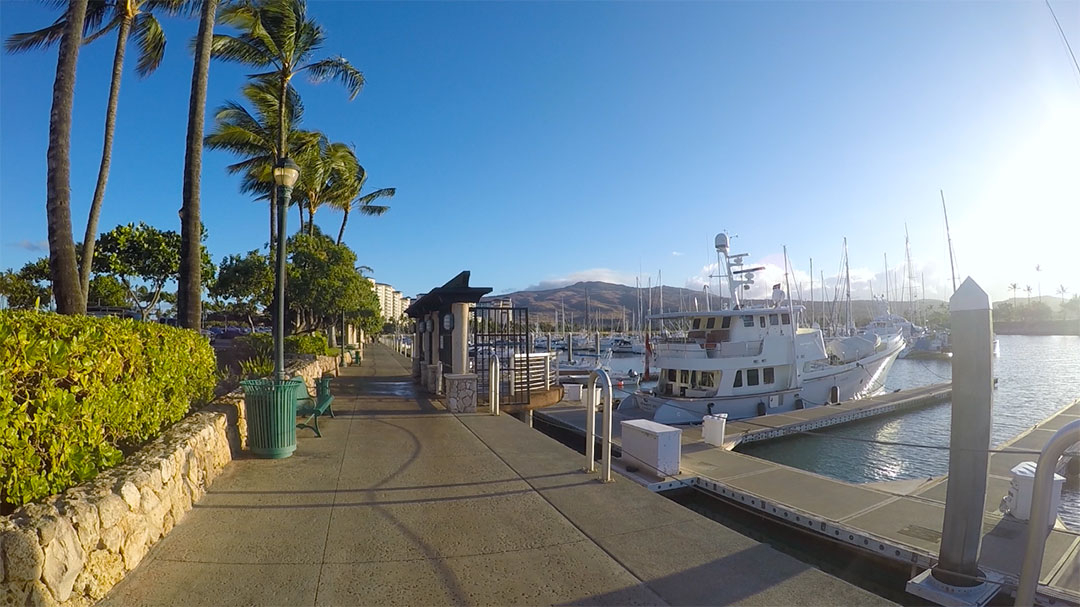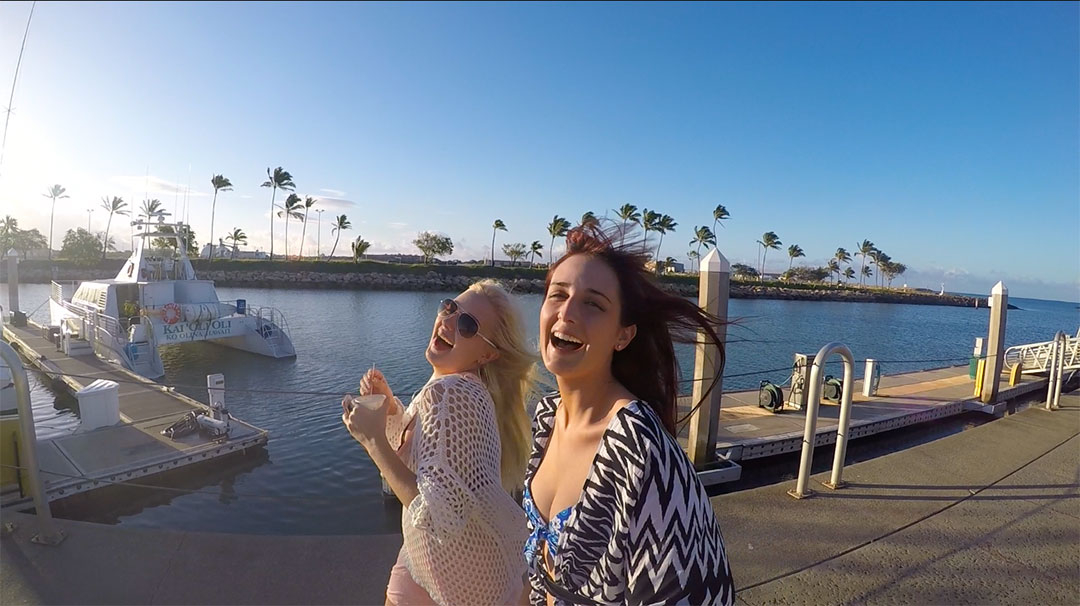 Before long, a pod of dolphins swam right up near the catamaran. It was explained to us that the dolphins here are more or less asleep. They swim in pairs, and one shuts of the left side of its brain, while the other shuts the right side of its brain off. That way, they can sleep, but still know what's going on around them. A few of the dolphins stay awake to guide the pod around; they dive deep, then come up to the surface before circling back – such a beautiful sight.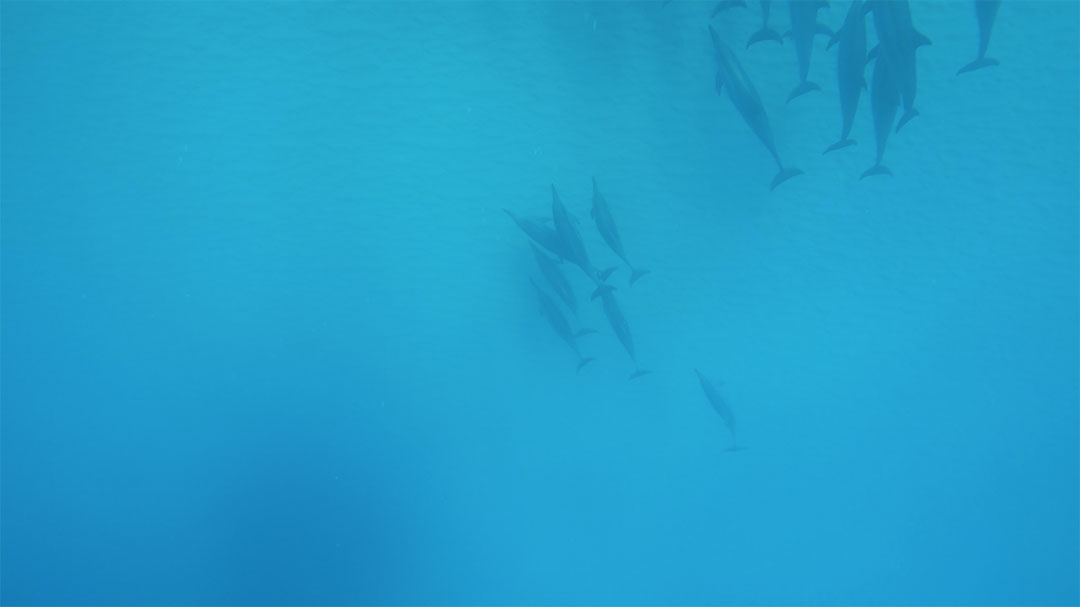 Next up was snorkelling with the fish! AKA time to get into the open ocean. Trying to put my brave face on, well hidden behind my snazzy goggles and snorkel, I jumped in the ocean behind my friends. The warm waters were home to many colourful fish, which quickly took my mind off Lochness' Hawaiian cousin who was probably lurking in the distance.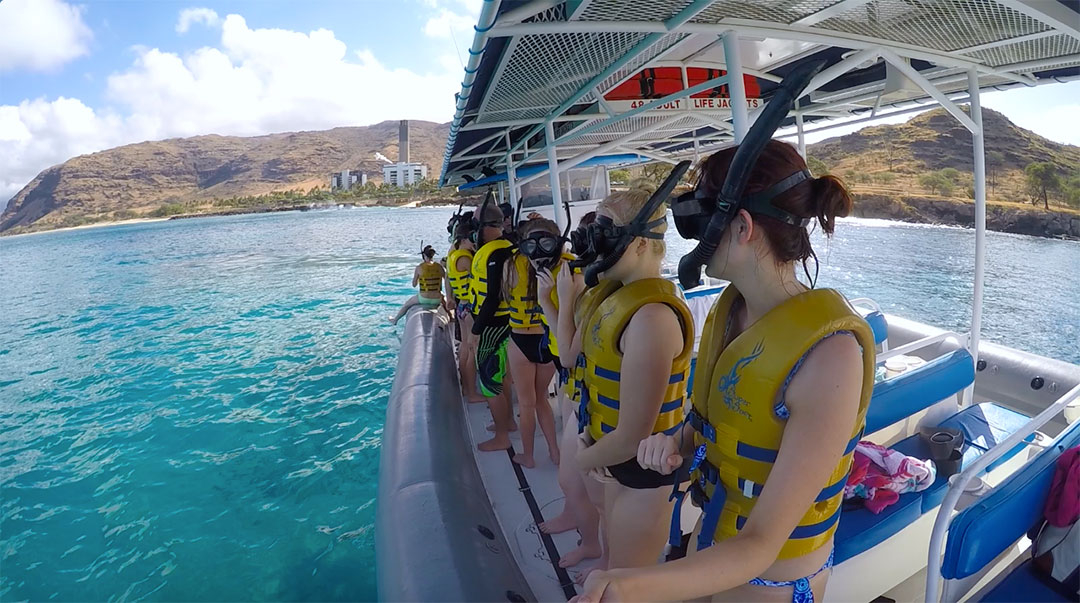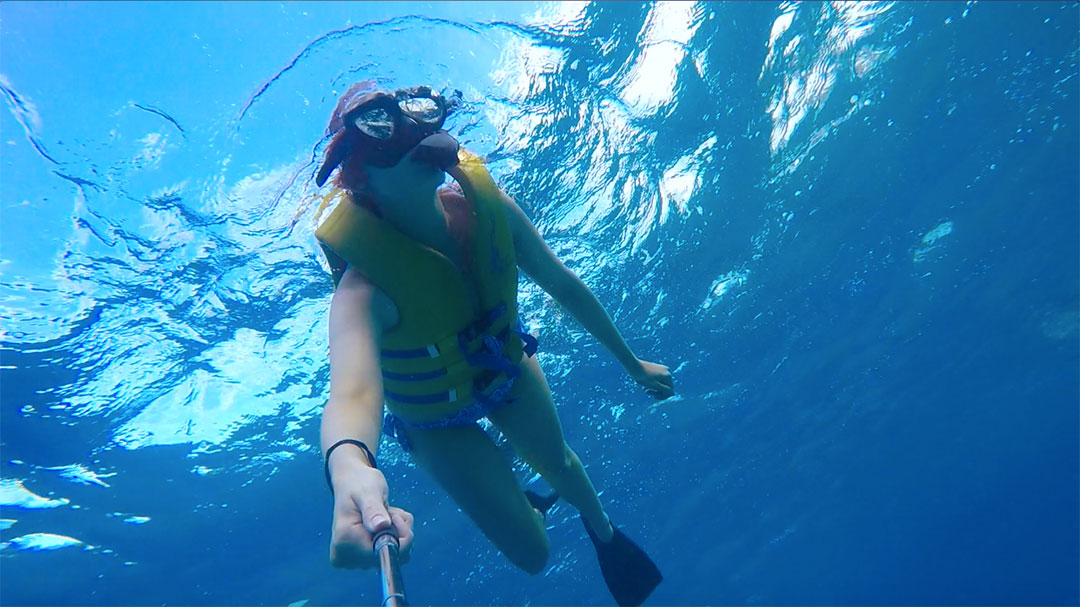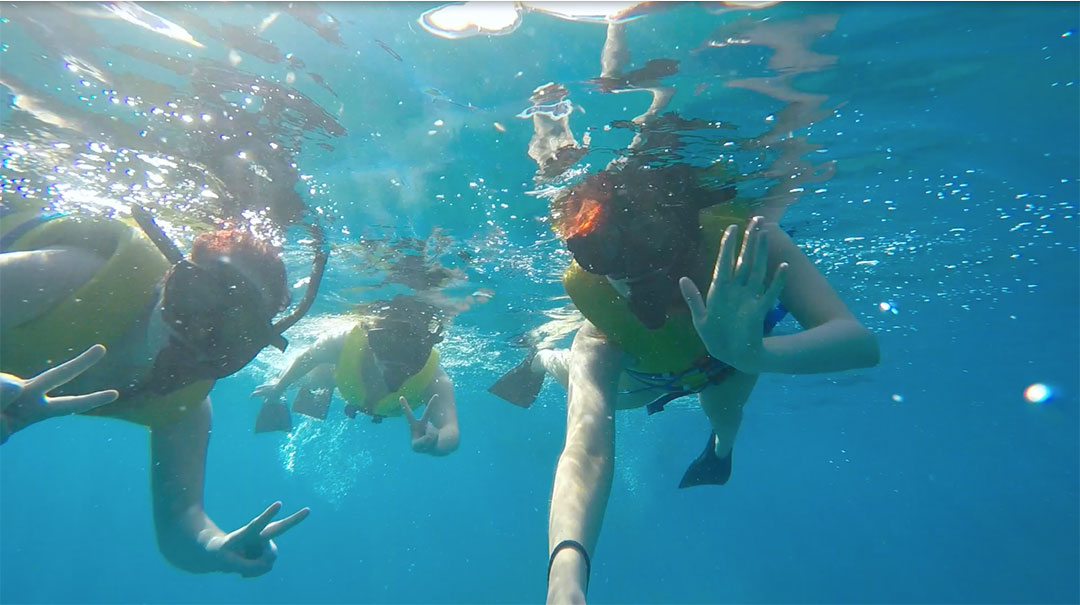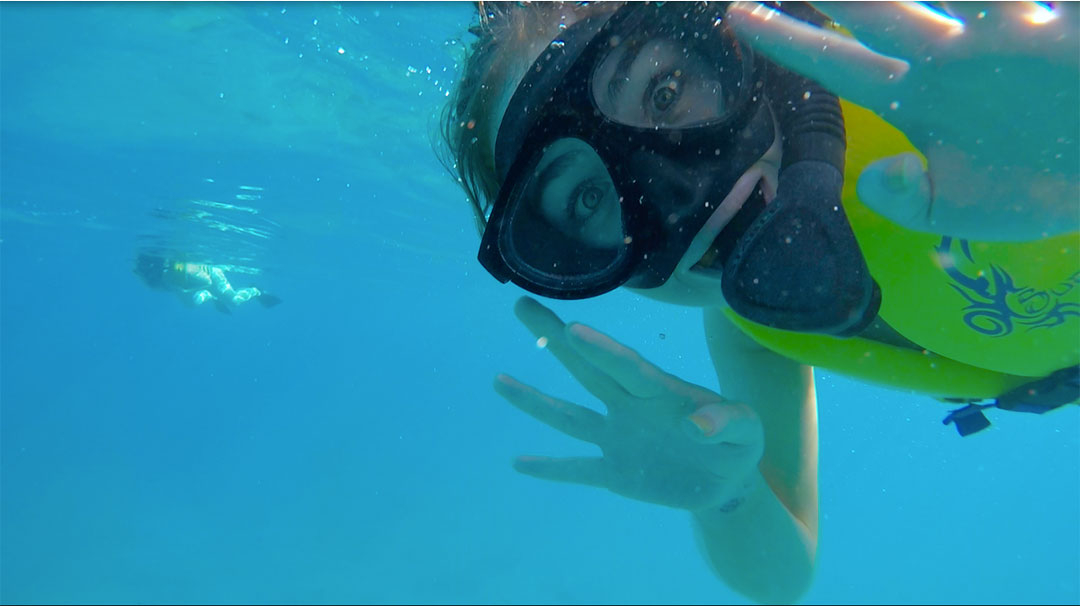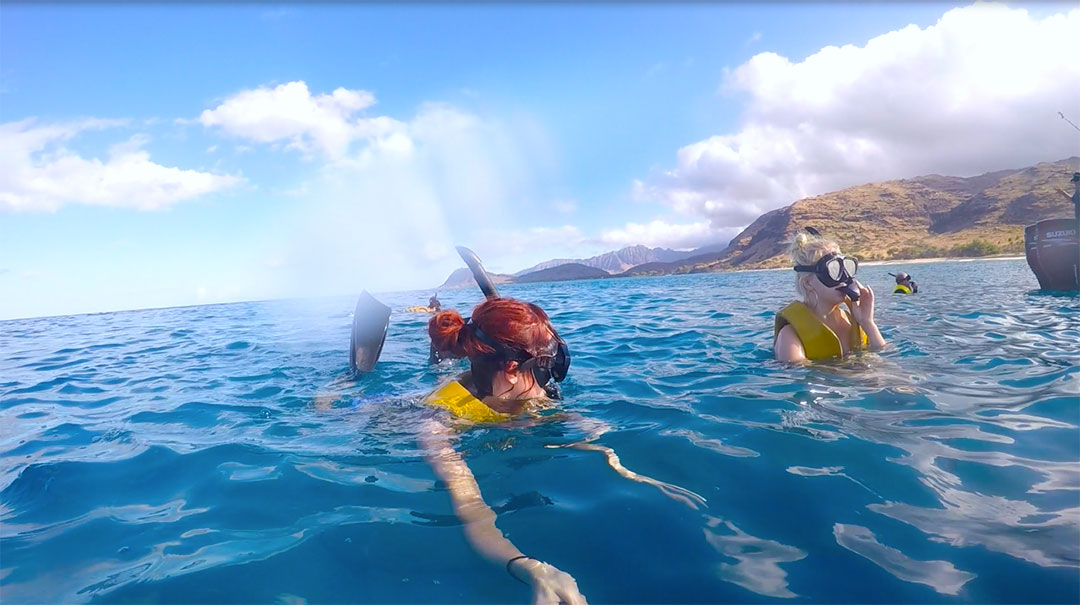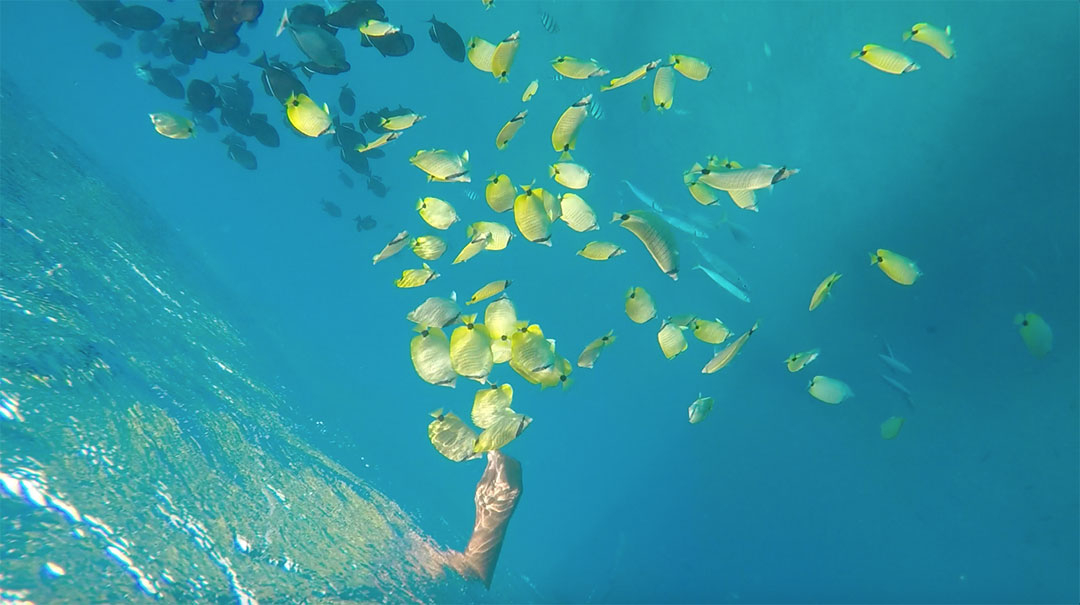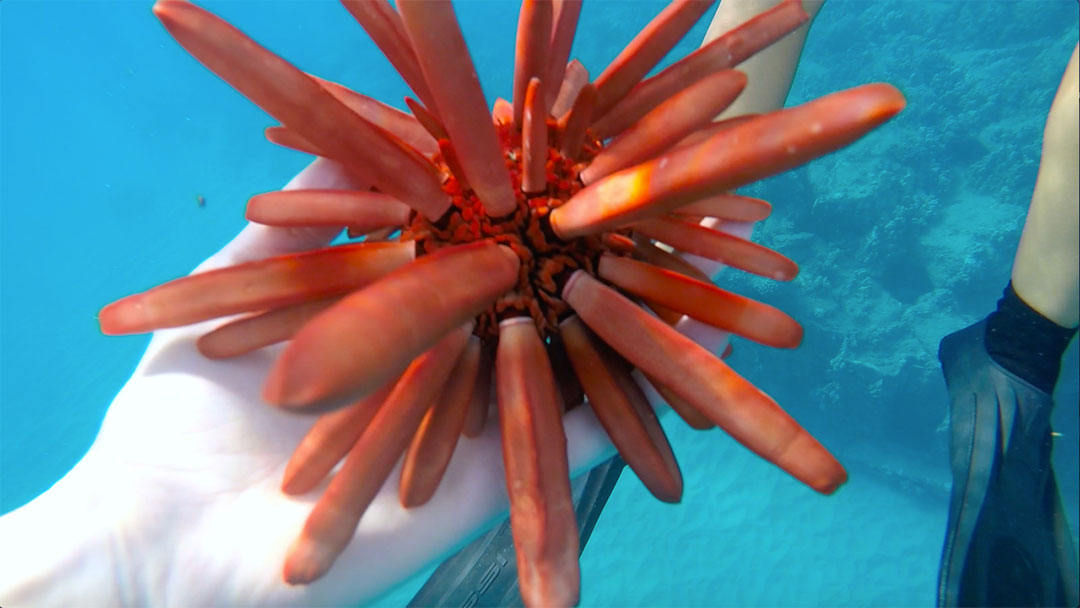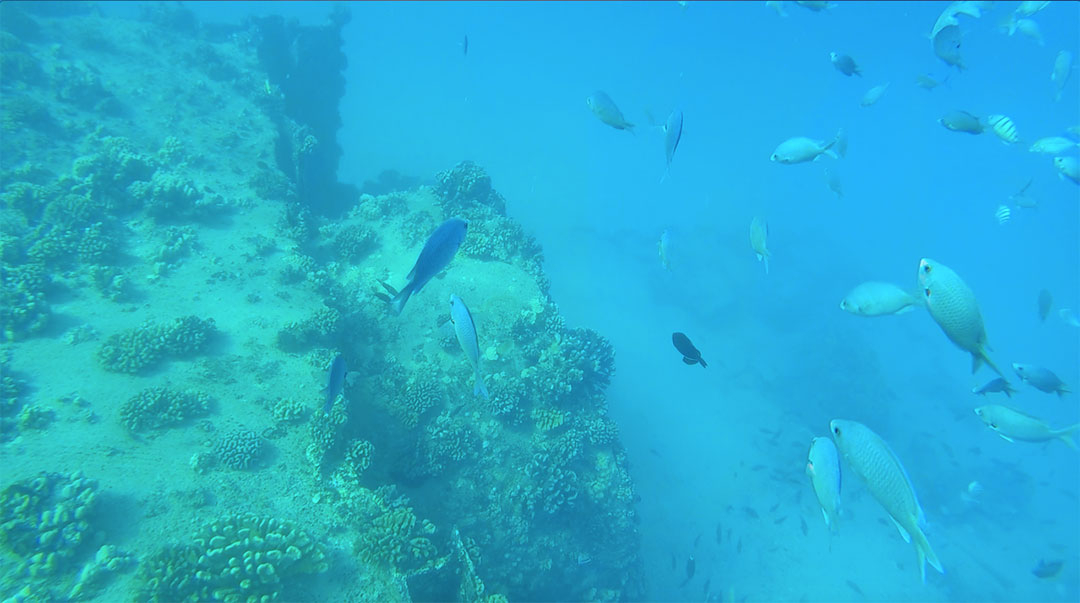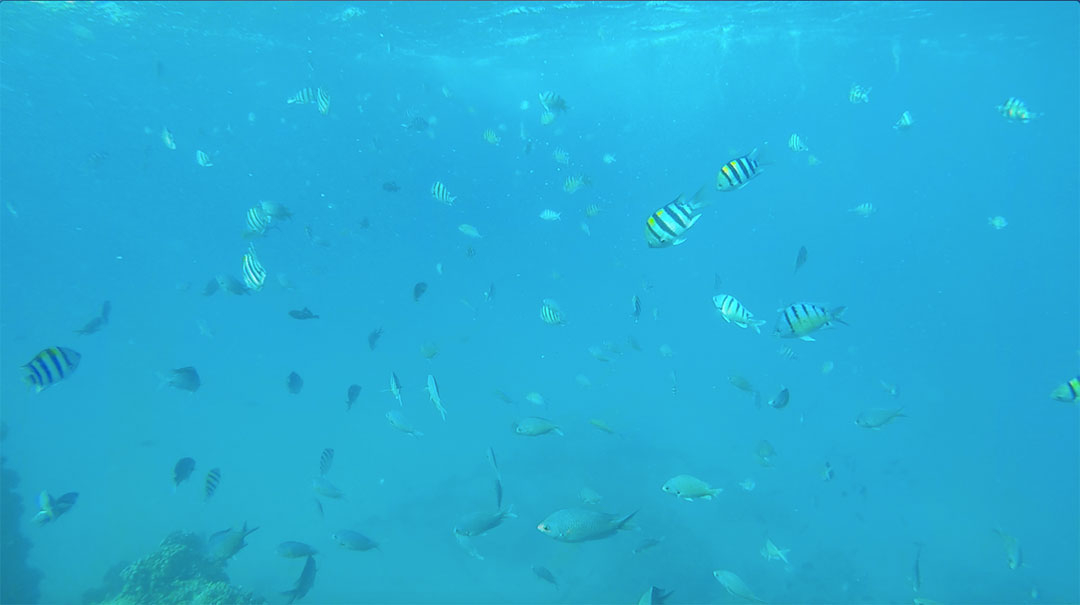 After a few attempts at getting everyone quietly back into the ocean near where the dolphins would reappear after diving deep underwater, we finally got the chance to see them up close. Keeping in mind that these are wild animals, we were certainly not close enough to touch them – which dolphins are not meant for anyway. There were so many of them! At one point, up to 50 were swimming in front of us.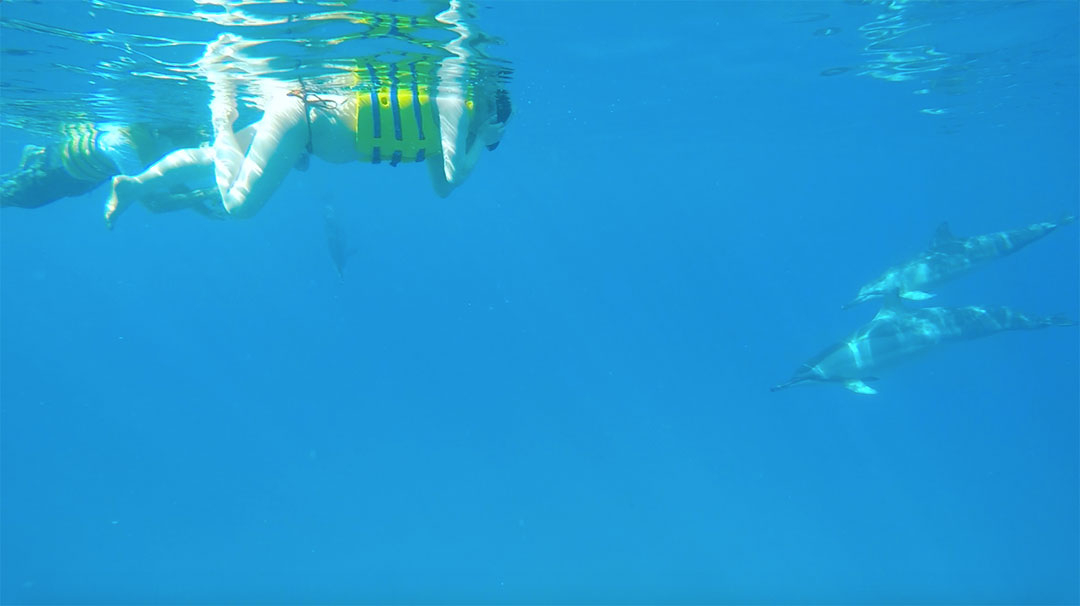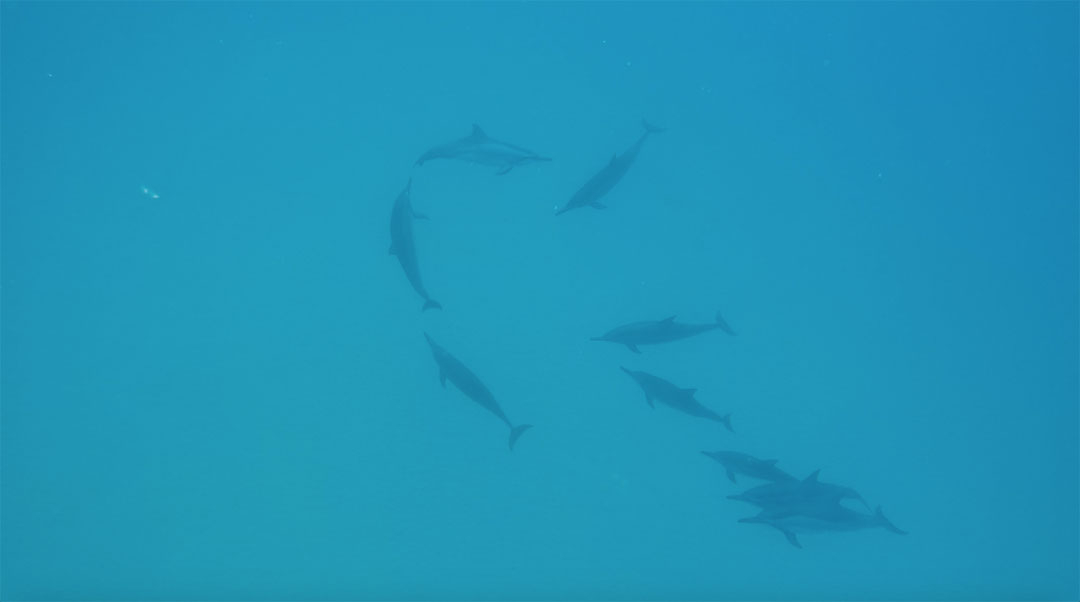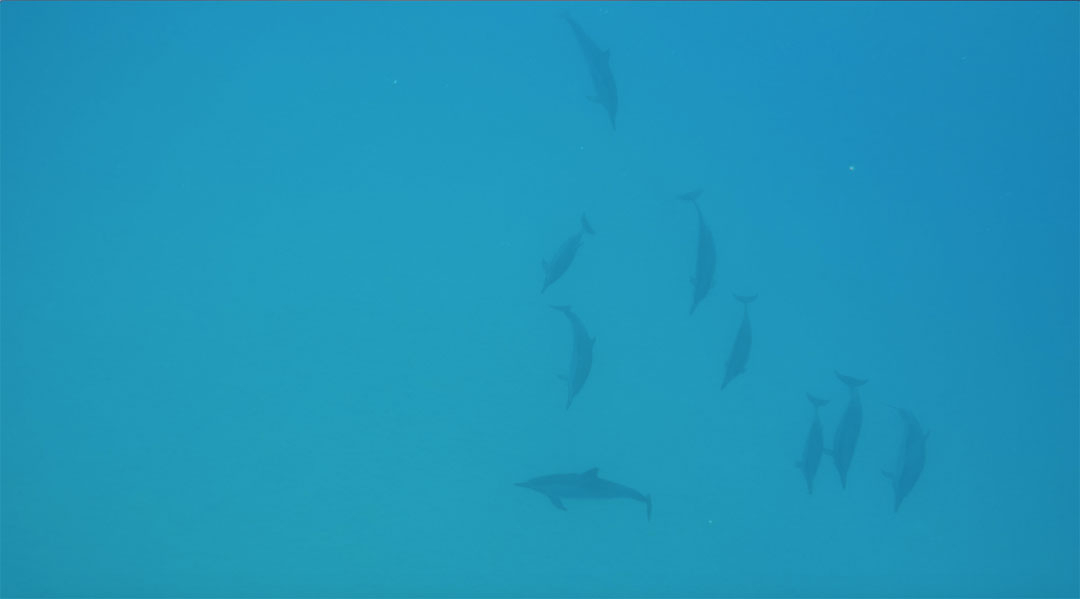 It was an awesome experience, and definitely one I would recommend. Ko Olina Ocean Adventures looked after us super well and made sure we had a great time!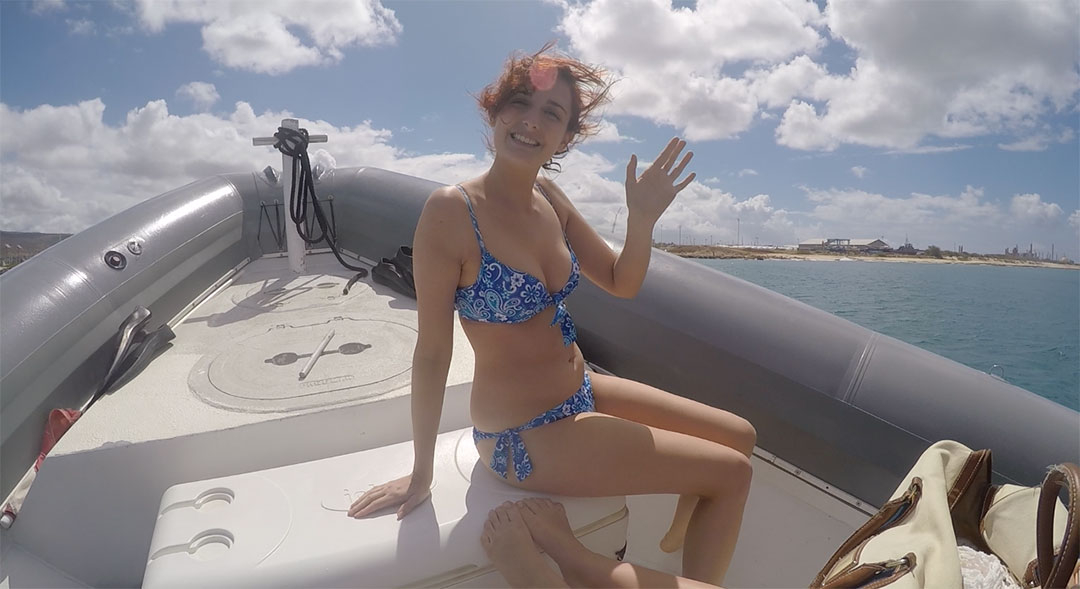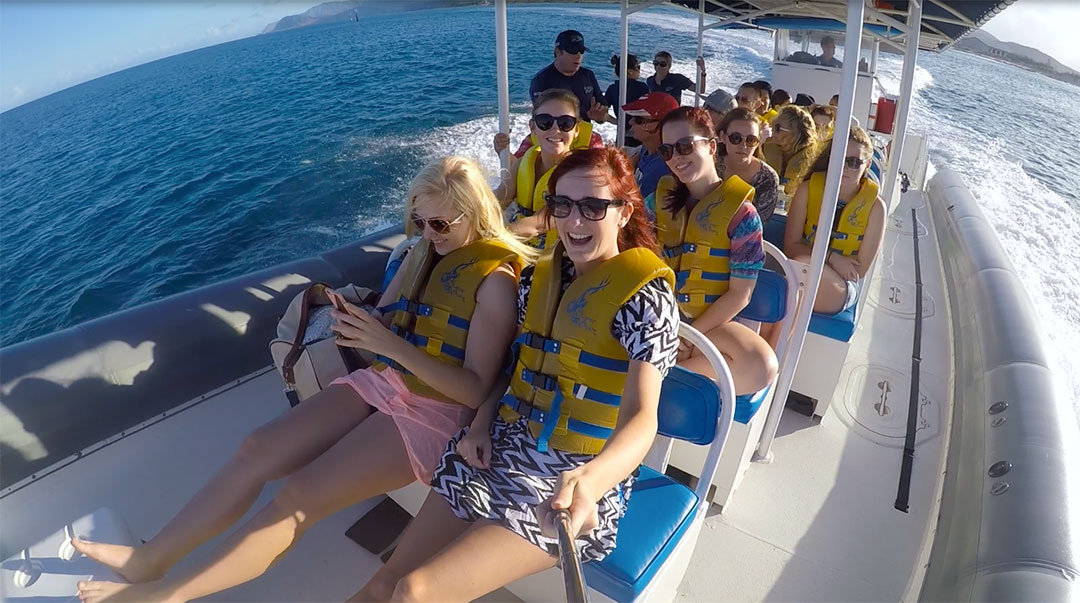 If you've got any questions about swimming with the dolphins or fish, feel free to comment below or chat me on facebook.
Dolphin Snorkel with Ko Olina Ocean Adventures (incl transfer from Waikiki) – Approximately US$139 per adult (3.5hrs)
xxbry