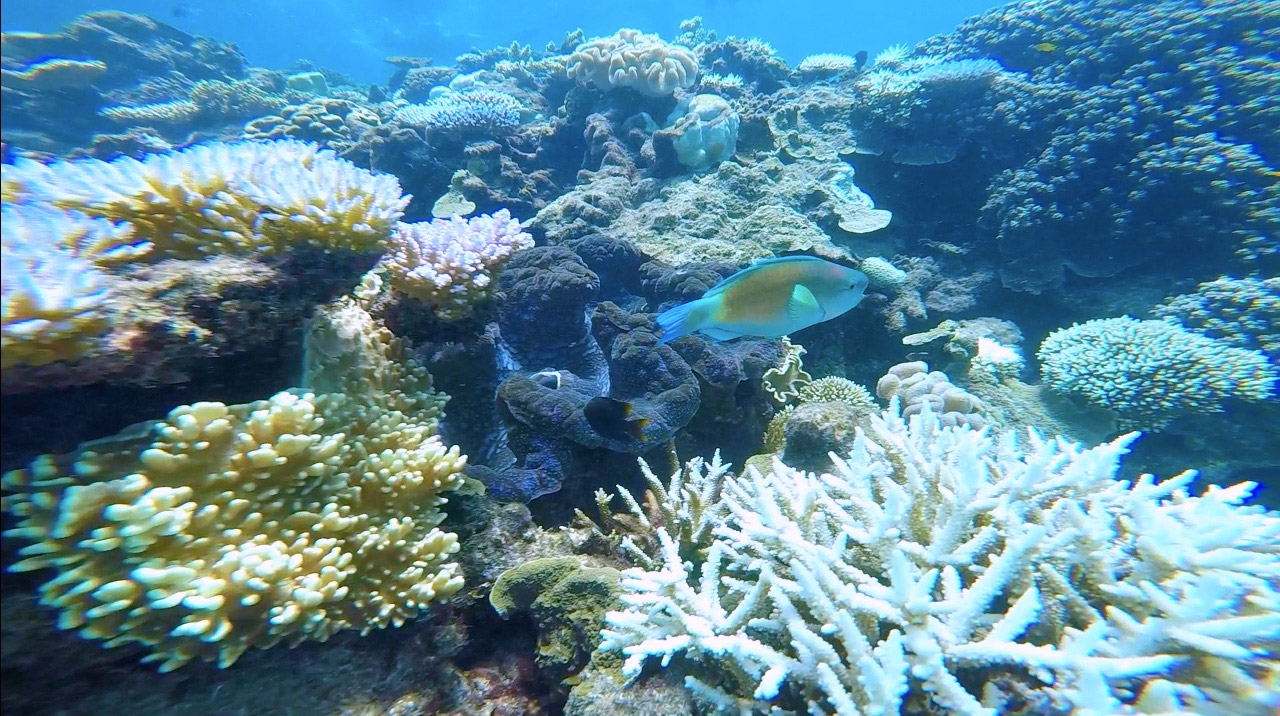 Visiting the beautiful Great Barrier Reef has been on my travel wish list for a long time now, and my dream recently became a reality courtesy of Quicksilver Cruises – thanks guys!
This magnificent natural wonder of the world has been in the spotlight a lot lately due to the coral bleaching event. I am not going to pretend to be an expert on this topic, nor will I be forcing my uneducated opinion onto anyone. The media has a tendency to blow things out of proportion. This is not to say that shit isn't going down, because according to the experts, it is. I'd just highly recommend doing a little research before jumping to your own conclusions. Here is a good place to start – Quicksilver Great Barrier Reef Health Information. END RANT.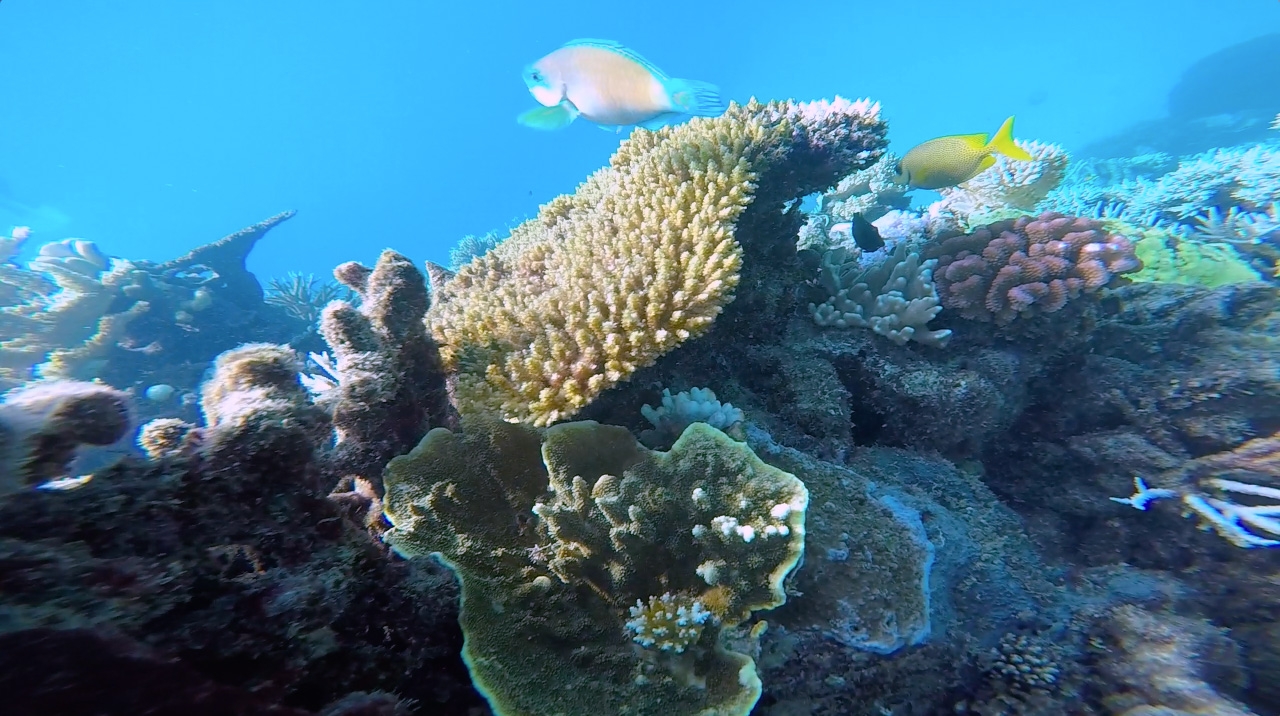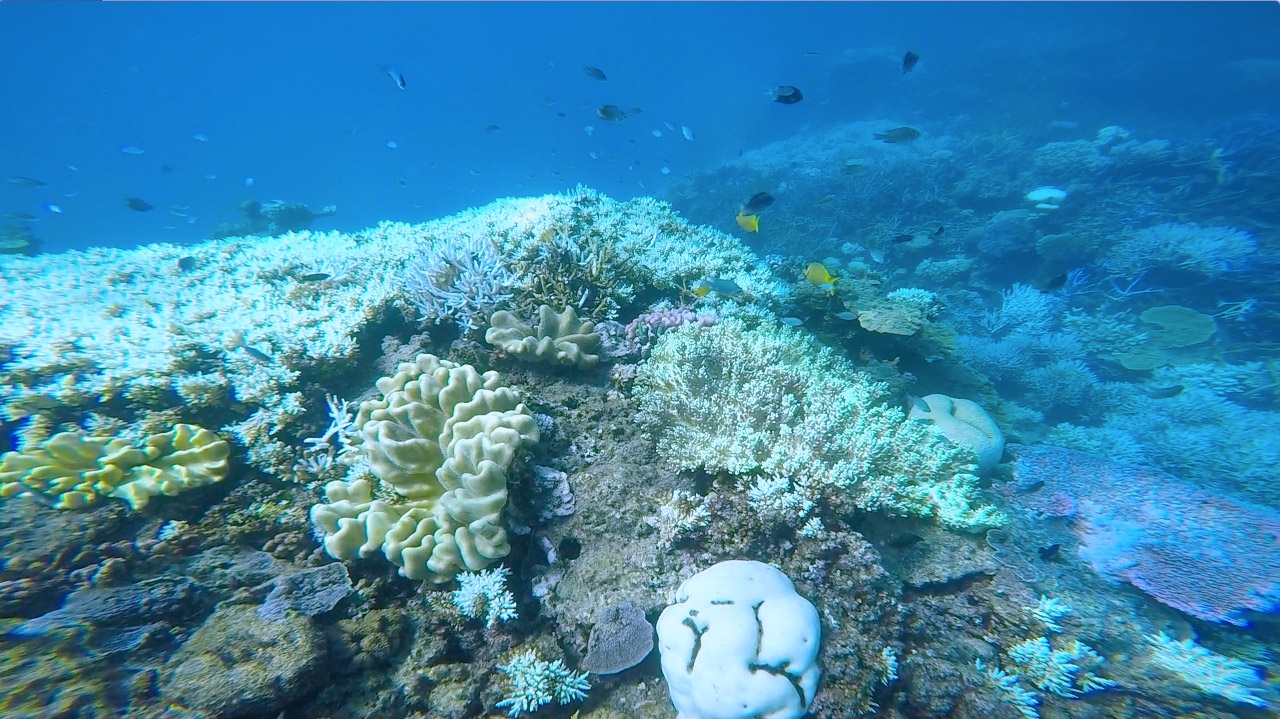 So back to the fun stuff! Just recently I was invited on a trip to Cairns to experience the World Heritage-listed site of the Great Barrier Reef, as well as Kuranda and its famous Scenic Railway and Skyrail (post coming soon!). I have lived in the sunny state of Queensland almost my whole life, worked as a travel agent for years, and travelled to 30-something countries, so it was a little embarrassing to confess I had never been up north to our very own Great Barrier Reef. Thankfully that has all changed and I can't wait to get back!
Being a little scared of the ocean, and having only tried snorkelling once in Hawaii while swimming with wild dolphins, I was nervous about venturing so far out into open ocean – to a section of the outer barrier reef known as Agincourt Ribbon Reef. After an hour coach ride to Port Douglas from our hotel in Cairns, we jumped on the boat to begin our adventure. Because Agincourt Ribbon Reef is on the outskirts of the Great Barrier Reef, it's at least a 2 hour boat trip to get there. I definitely recommend taking seasickness tablets (such as Kwells), especially if you get sick like me, because those seas can be rough! Quicksilver were selling tablets on board for those who forgot – hopefully they don't stop doing this!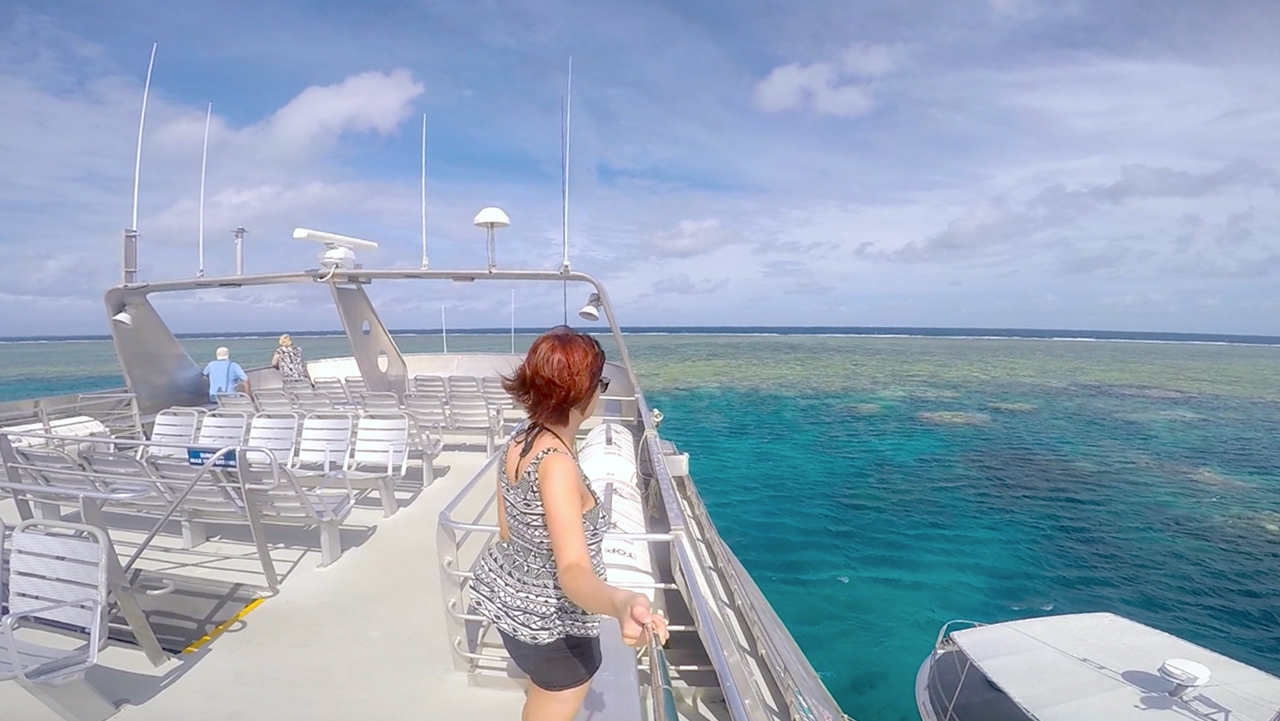 The colour of the ocean changed from green to shades of deep blue the further out to sea we got. Once we reached the reef though, that's when things just started looking photo-shopped. Insane colours were all around us, in every direction. The water was so clear, you could see the coral from the third level of the boat! As soon as we arrived, all fear of the ocean was completely forgotten; I just couldn't wait to get out there and explore.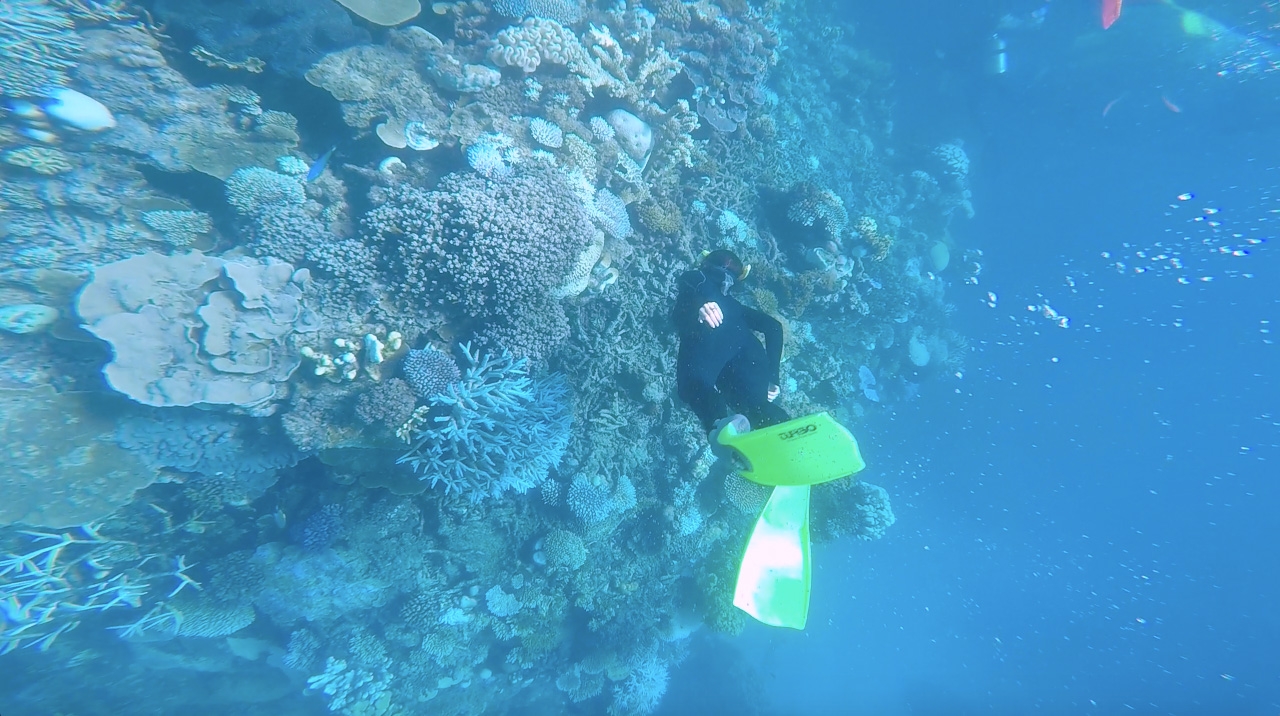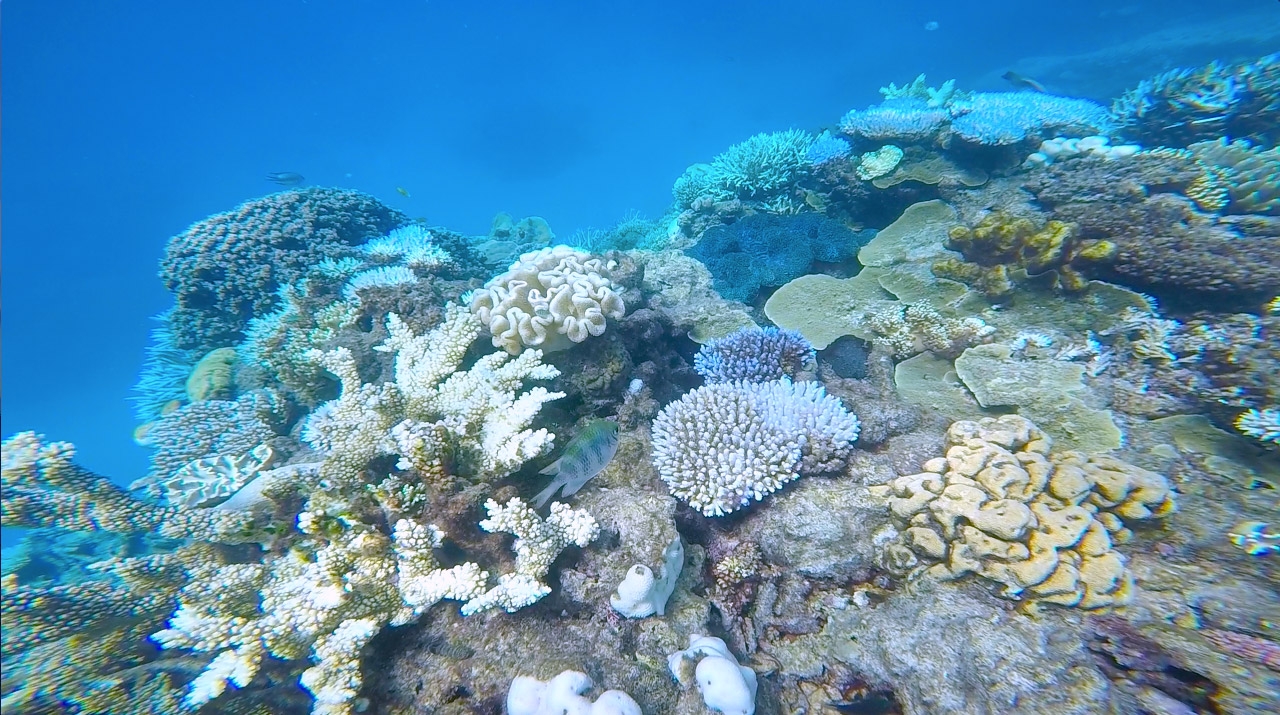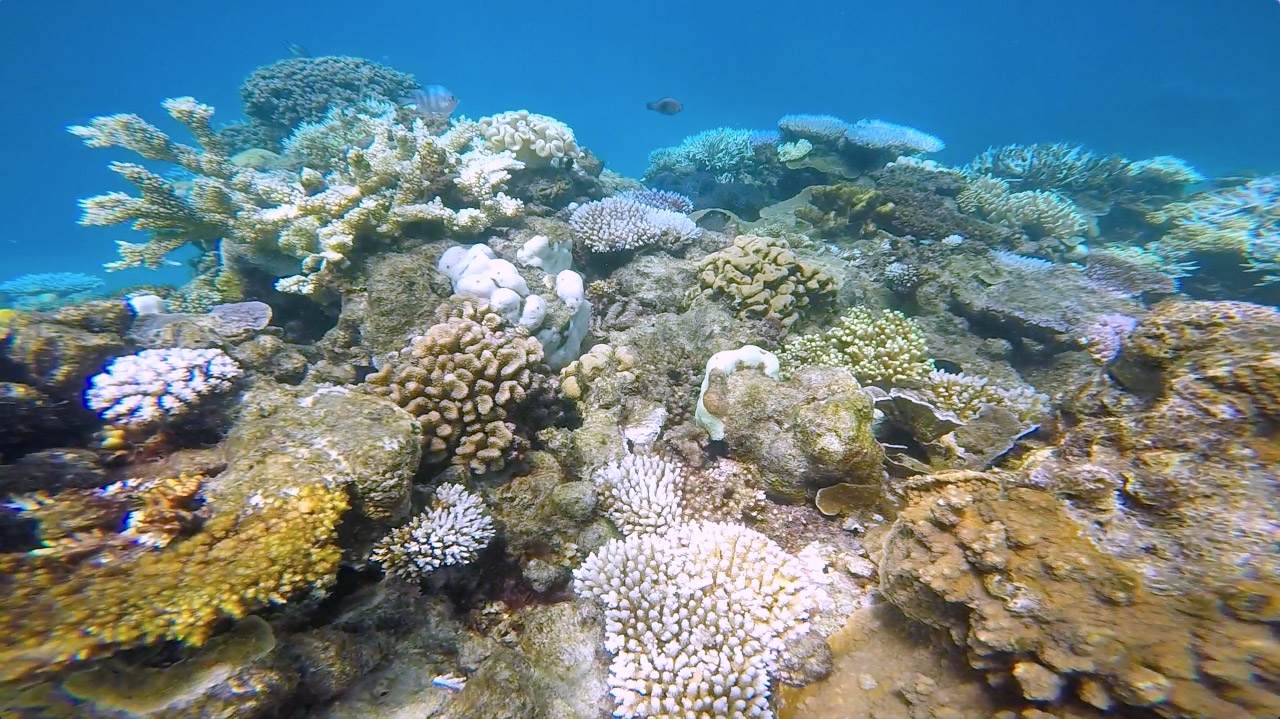 One of the staff on board highly recommended stinger suits. Although we hesitated at first, because oh my god they are ugly, I'm SO glad we did wear them. I watched a jellyfish float down someone's body just 1 metre away from me! Luckily she was wearing a stinger suit too, otherwise…damn. Do you know how painful a jellyfish sting is? Me neither, but come on, we're in Australia, where everything can kill you! Speaking of which, while on the semi-sub ride, I saw two reef sharks! Apparently not a big deal…but let's just say, if I had seen them before I went snorkelling, it would have probably been a lot harder to get me into that water.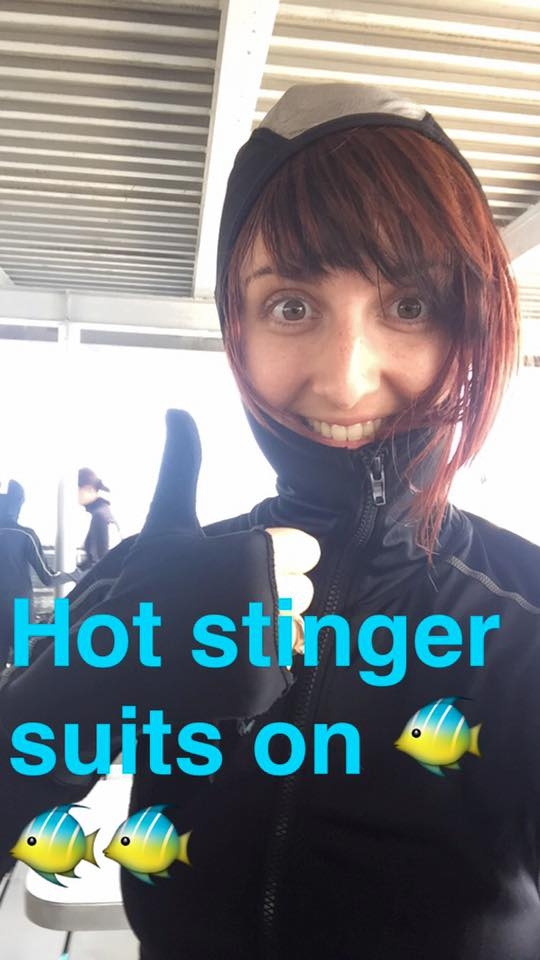 Once out in the warm ocean waters, the incredible colours of the coral revealed themselves. I couldn't get over the fact that fish would just gracefully swim around me!? Because of the way sunlight refracts, the red of the corals isn't visible to our eyes (you need artificial light for that), but the blue, green, yellow and purple were awesome. I'm hoping one day I build the confidence to go diving. There is just so much to explore – not just here at the breathtaking Great Barrier Reef, but all around the world!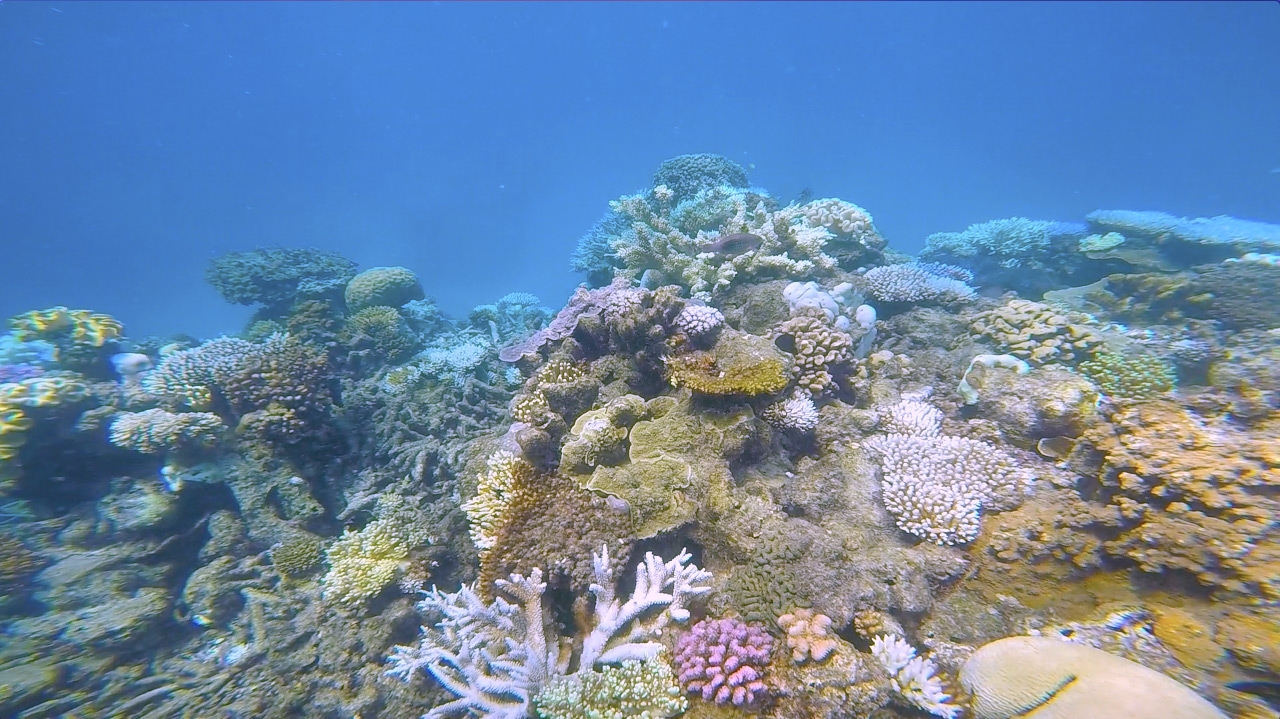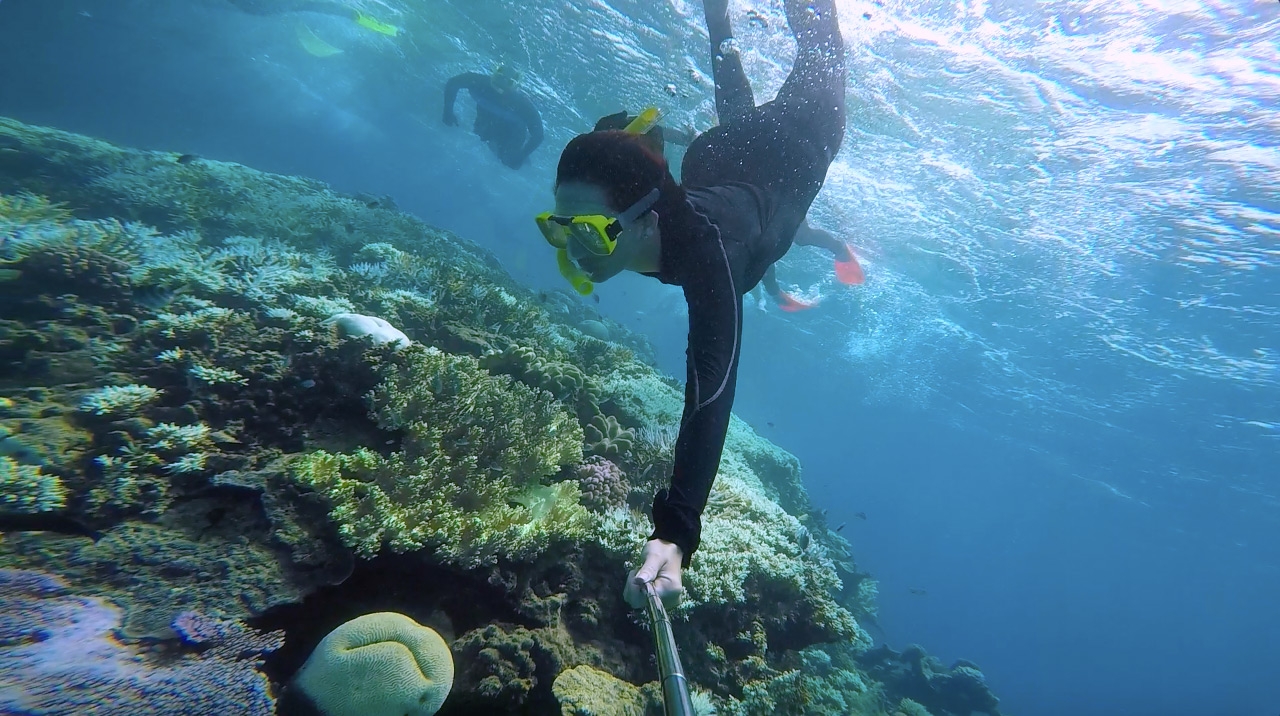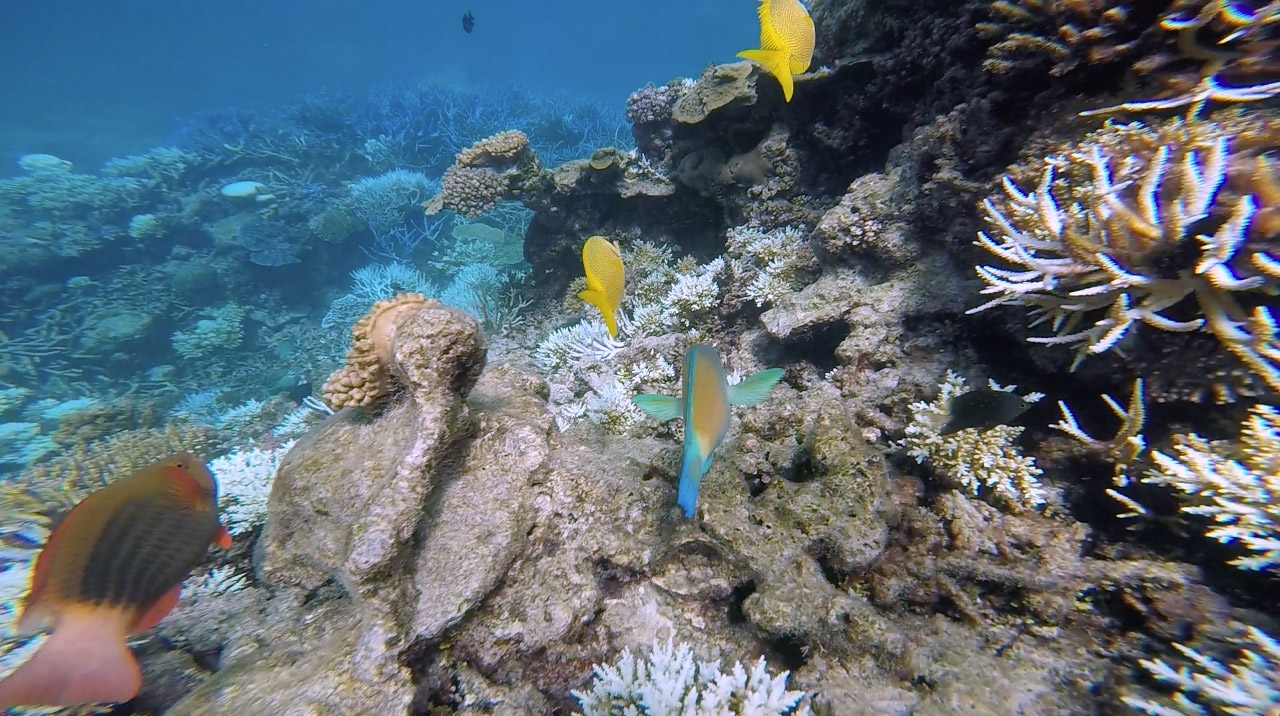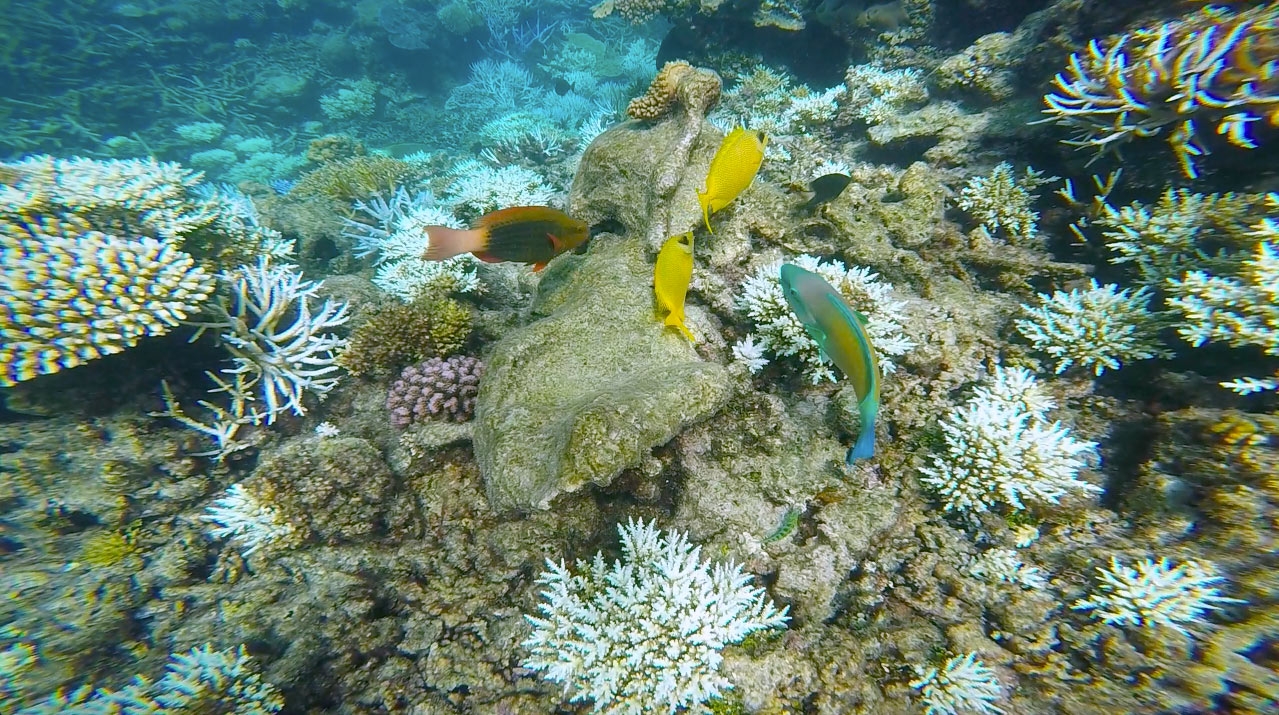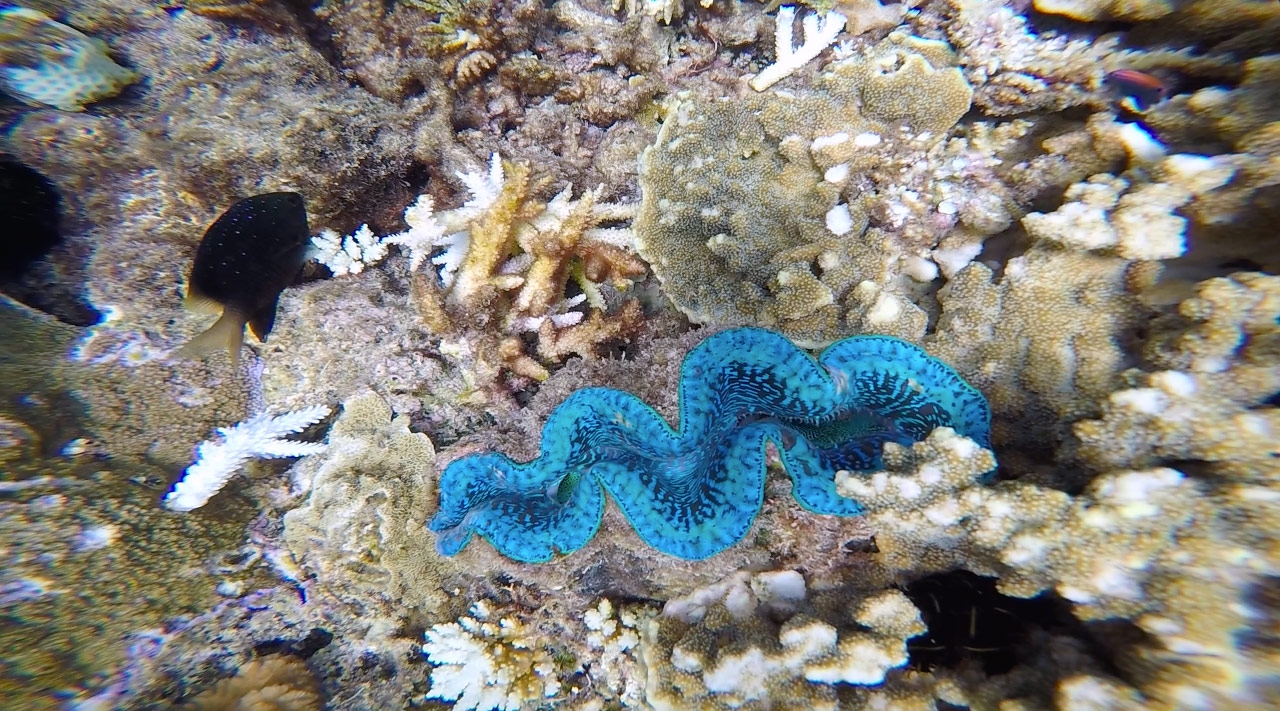 The section of the reef we were allowed to explore was roped off, so things got a bit crowded, but I understand they are minimising their tourist footprint within this magnificent gem I am lucky to have so close to home. Quicksilver is very active in their community and have achieved Advanced Ecotourism Certification – the highest Ecotourism Certification attainable in Australia. So check out their site to see what they're doing to help protect our beautiful Great Barrier Reef.
Have you visited the Great Barrier Reef before? Do you have any suggestions of awesome places to try diving for the first time?
This experience was courtesy of Quicksilver – all opinions in this post are my own, because lies are the devil.