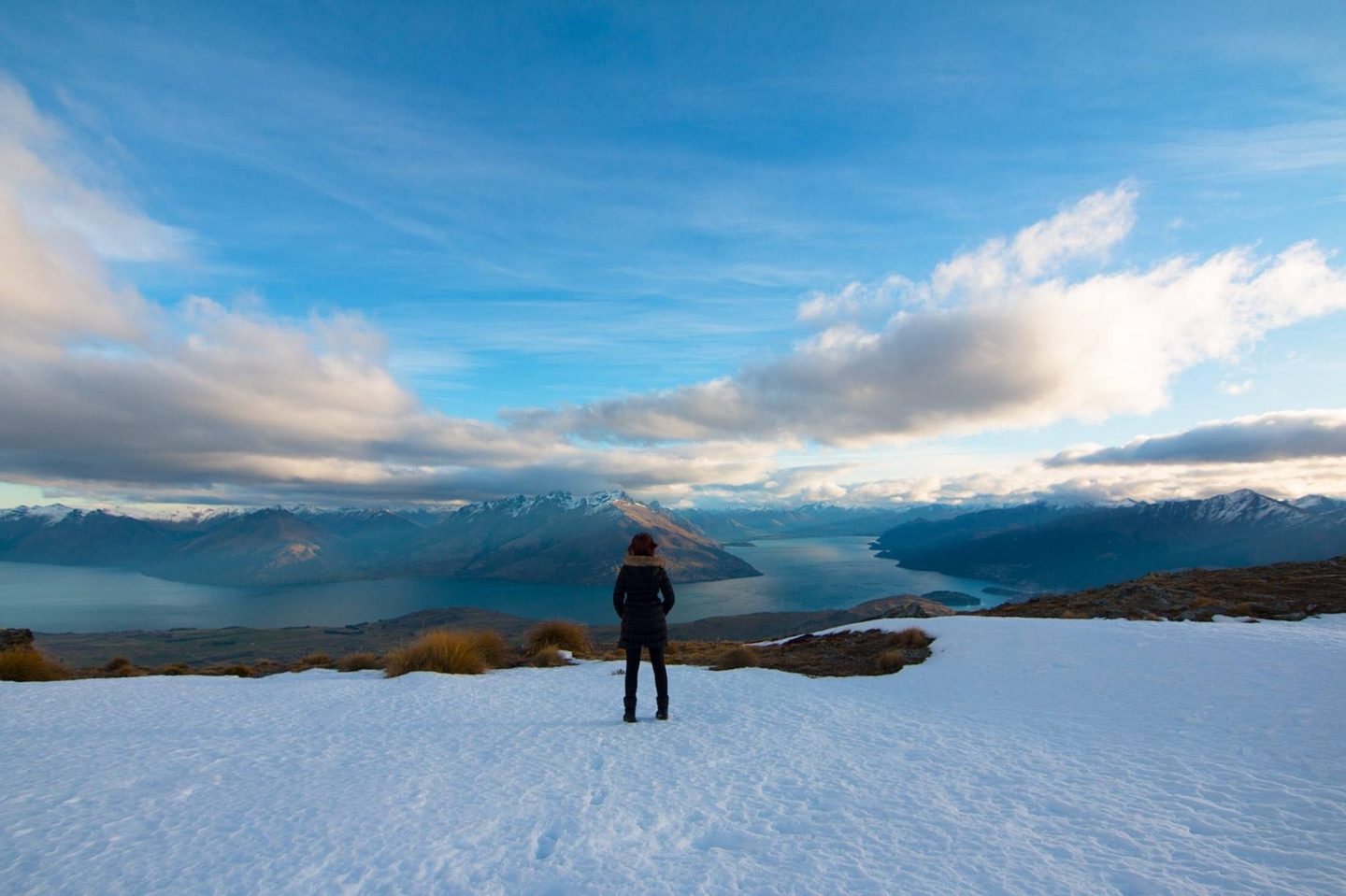 There are many awesome ways to save $$$ before and during your holiday adventures. Cass and I wanted to do this holiday cheaply, but to not miss out on all the incredible experiences, like abseiling Gordon Dam – the highest commercial abseil in the world! (Video coming soon!) So in order to achieve this, we needed to save money wherever we could. Below are some of the ways we managed to save hundreds of dollars on our recent trip to New Zealand and Tasmania, and how you can too!
Low Cost Carrier/Early Bird Sales
We got our flights to Tasmania for a modest AU$145 return with Jetstar. Jetstar's Friday Frenzy sales are awesome! Every single Friday, you can pick up sale flights. There's always restrictions, but if you're flexible, you can bag a bargain. I just recently booked flights from Brisbane to the Whitsundays (AU$89 return) and Melbourne (AU$105 return) on Jetstar's Birthday Sale!
Our flights to Queenstown were AU$377 return, and were booked on an early bird sale. We booked 6 months in advance in both cases, and were flexible with our dates. These two factors are key if you want to save some $$$

That Wanaka Tree – New Zealand
Pack Light
I think I've gotten pretty good at packing light for winter holidays over the years – 10kg for a month in European winter (down to -30 Celsius!), and probably half of that was camera equipment! So, New Zealand and Tasmania for 2 weeks was going to be a breeze. Because of this, Cass and I decided to share one suitcase for the trip. If you caught my packing video a recent post, you would have seen exactly what I packed and how little room it took up (check it out below!). Only taking one suitcase saved us approximately AU$80!
As much as I'm in love with my Osprey Meridian backpack/suitcase, I think it might be nearly time to move to the world of carry-on only travel. Especially after my frantic experience getting to Alaska, when my suitcase went missing… But travelling with carry-0n only will not only save you dollars, but time as well.

Mt John Earth and Sky Observatory – New Zealand
Go in the Off-Season
Let me be the first to tell you, New Zealand and Tasmania are ridiculously beautiful in any season. So it really doesn't matter what time of the year you visit. For our trip, we wanted to go during winter, to photograph the Milky Way, and chase the Aurora Australis (which eluded us this time! …but I'll be back!). Because of this, we had to be aware of two things that push flight prices up – One: Ski season starts, Two: School holidays. As we were already booking early-bird flights, our dates were somewhat restricted. We managed to book our flights for the 2 weeks prior to school holidays starting, and still scrape in to the very beginning of ski season (because we planned to hit the slopes in Cardrona!). Luckily for us, it absolutely dumped snow leading up to our trip, and more of the ski fields opened early (which would have pushed flight prices up no doubt!). All this extra money saved can be well spent on amazing travel experiences like this private scenic helicopter flight we did to the top of The Remarkables!
Get Off the Beaten Track
As my travel style evolves, I want less to do with major tourist spots. This isn't to say that I refuse to stay in major cities etc, because that's absolutely not true, but I do prefer to try other things out along the way. I find that it not only gives me a unique experience, but also helps me save money on accommodation (most of the time). Sometimes staying in a cabin in the forest in the middle of no where in Alaska will cost you an arm and a leg, but it was totally worth it to have the Aurora Borealis all to myself. While in New Zealand, we used Airbnb to stay at a little house out at Manapouri with perfect access to the Fiordland National Park Walks, and in Tasmania we stayed on a farm at Lucaston (40mins out of Hobart), where we could collect fresh eggs, fruit and vegetables. Both locations were away from the crowds and light pollution (great for astrophotography!), and provided amazing experiences. Both properties were incredibly cheap too – Tassie was just $27 each! We were very flexible with our itinerary and where we stayed, so we were able to do some research and find the best prices for our accommodation.

Milky Way at Manapouri, New Zealand

Get off the main booking websites when searching for accommodation. I used the Government website Parks & Wildlife Service Tasmania, and came across this beautiful gem in the heart of Cradle Mountain, known as Waldheim Cabins, just 6 minutes from Dove Lake. And it only cost us AU$47 each! It also accommodates for 4 adults, so bring some friends along and save even more.
Hire a Car (or Campervan!)
Having visited New Zealand four times now, and driven each time, I can tell you that it's one of the easiest countries to do a self-drive itinerary. The country is well-signed, and the roads are well-maintained. Although petrol isn't cheap, having your own car allows you to get off the beaten track to explore your surroundings. Your itinerary can be much more flexible and you won't have to rely on pre-booking as many tours. If you hire a Campervan, even better, because your accommodation comes with you! Cass and I looked into doing this, and it certainly was cost effective, but we weren't sure about how cold it was going to be in winter. Maybe next time 🙂

Russell Falls – Tasmania
Set Up a Special Holiday Savings Account
I love a good budget. And I'm good at sticking to it. The key is to be realistic! I was taught the value of money by my parents at a young age and have developed skills over the years to ensure that I can now live my life the way I want – debt-free and able to travel the world. In the coming months, I'm going to explain exactly what I've done, and how you can do it too!
After working out a realistic budget (with a bit of challenge chucked in for excitement), I set up a separate Goal Saver Account online with my bank. I wanted to be able to clearly see my savings increasing, from zero to goal (to keep me motivated), in an account that would earn high interest (because if you cheat and withdraw money, you won't earn interest!). They even have a little suitcase image that fills up as you get closer to your goal!
Do you have any other travel hacks that can save a few extra dollars here and there? I'd love to hear about them in the comments below, or on Facebook!