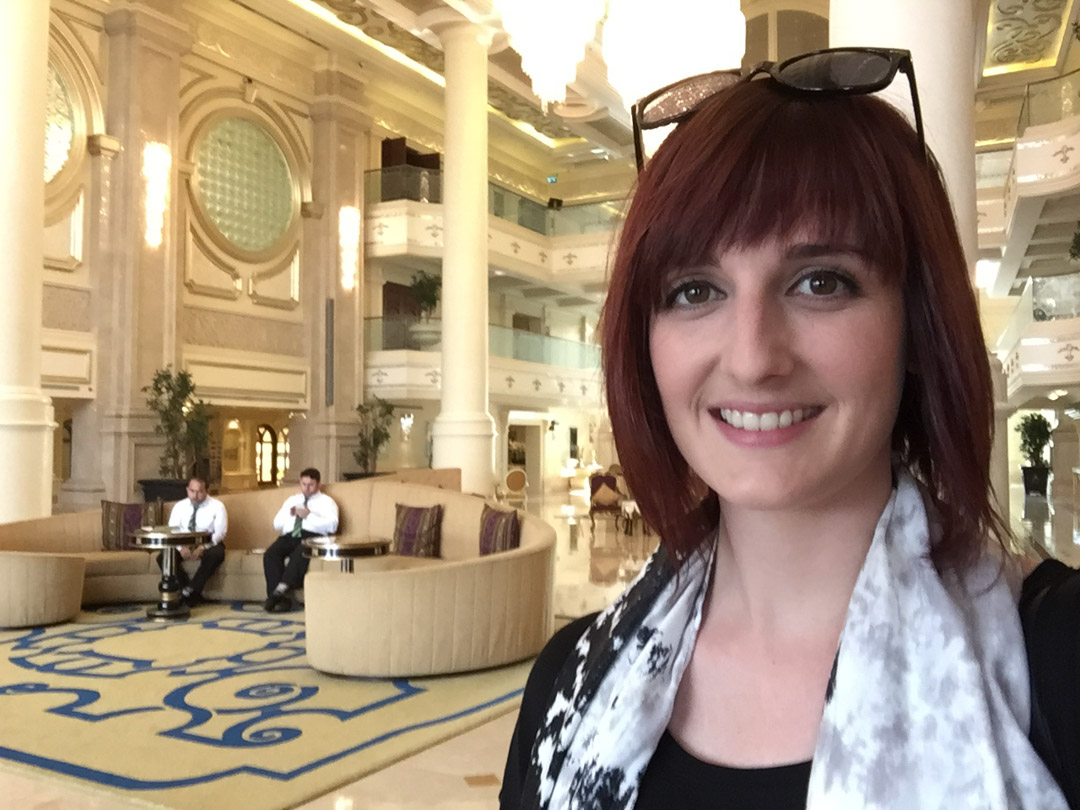 After a long flight from Australia to Abu Dhabi, I was so looking forward to a shower and rest. We were due to arrive at our hotel pretty early in the morning, and considering check-in time is usually around 2pm, I wasn't too hopeful of getting that shower any time soon. As the taxi pulled around the corner and the magnificent Sheikh Zayed Grand Mosque appeared in the distance, my jaw hit the floor. The architecture of this incredible structure is just mind-blowing. It's just as beautiful inside too!
Upon seeing this iconic landmark, I knew we were really close to our destination, and sure enough, the giant gates of The Ritz-Carlton Abu Dhabi lay ahead of us. Even though we were just in your average old taxi, I felt like a superstar being driven up that winding road hedged by immaculate gardens. The second we pulled up, 3 staff came over to open our doors, greet us, grab our bags and escort us to the check-in desk. Everyone was so friendly!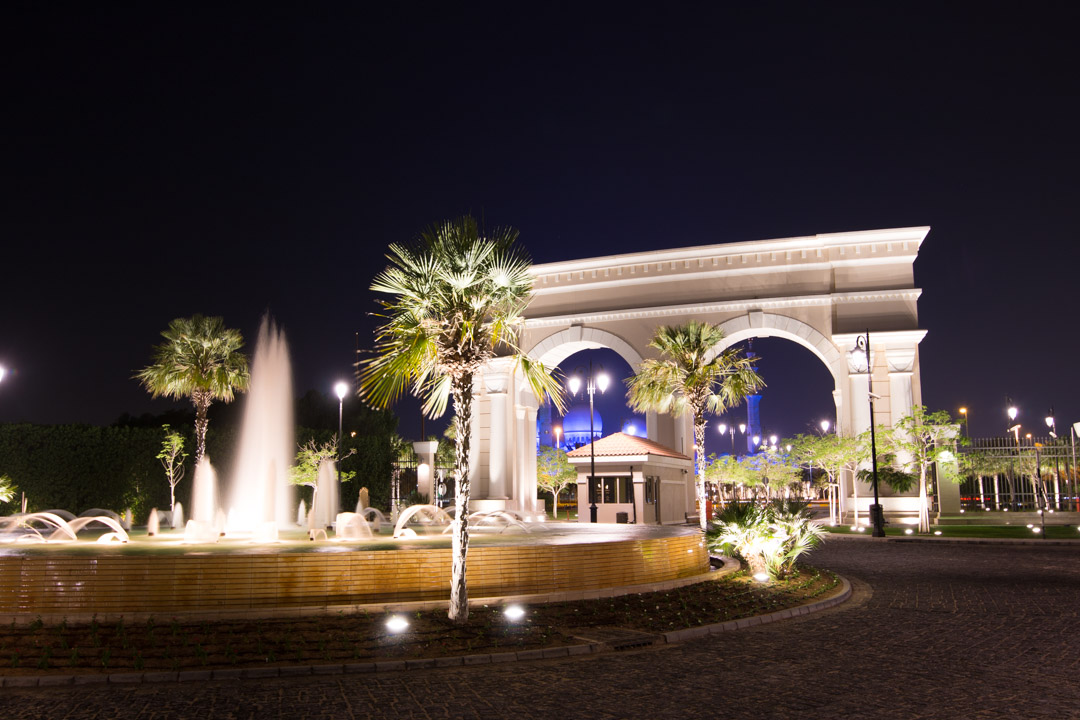 Walking through those double doors was surreal.  You're greeted with not one, but three gigantic chandeliers in the three storey foyer. Decorated in whites, creams and gold, with a pianist entertaining on the grand piano, this hotel absolutely exudes opulence. Two people in traditional dress offered us local delicacies including sweet dates and Arabic coffee while we waited for the reception staff to finish with the guests ahead of us. Seeing my friend Keidi looking starstruck, she soon alerted me to the fact that an Estonian celebrity was indeed checking in ahead of us. We already felt like superstars, and then to see a celebrity staying in the same hotel was crazy!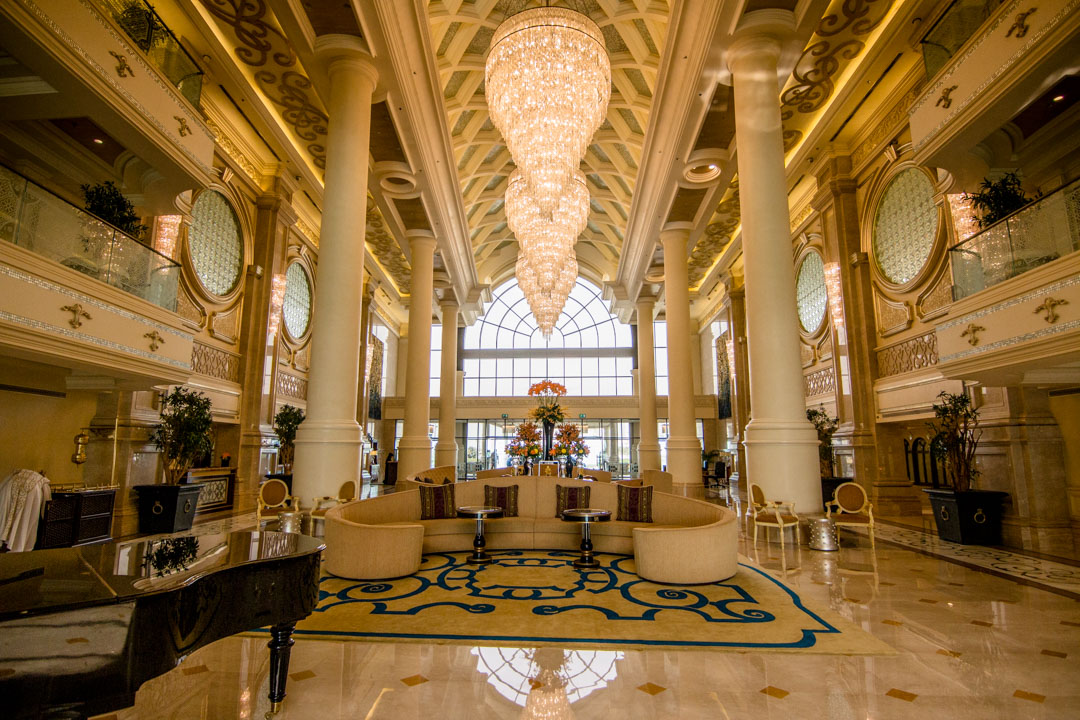 Somehow we miraculously received super early check in and were escorted directly to our Deluxe Guest room, high up in the centre tower. Walking into the room I was blown away by the design. The Ritz-Carlton Abu Dhabi classically combines Middle Eastern charm throughout the hotel with modern European style and all the amenities you could imagine. The luxurious marble bathroom was almost as big as the room itself, with a sound system build in to just about every wall. Walking down the decorative rug, past two beds covered in fluffed-up pillows, I brushed aside the semi-sheer curtains to reveal our private balcony with views out over the 1,600 square metre pool and private beach.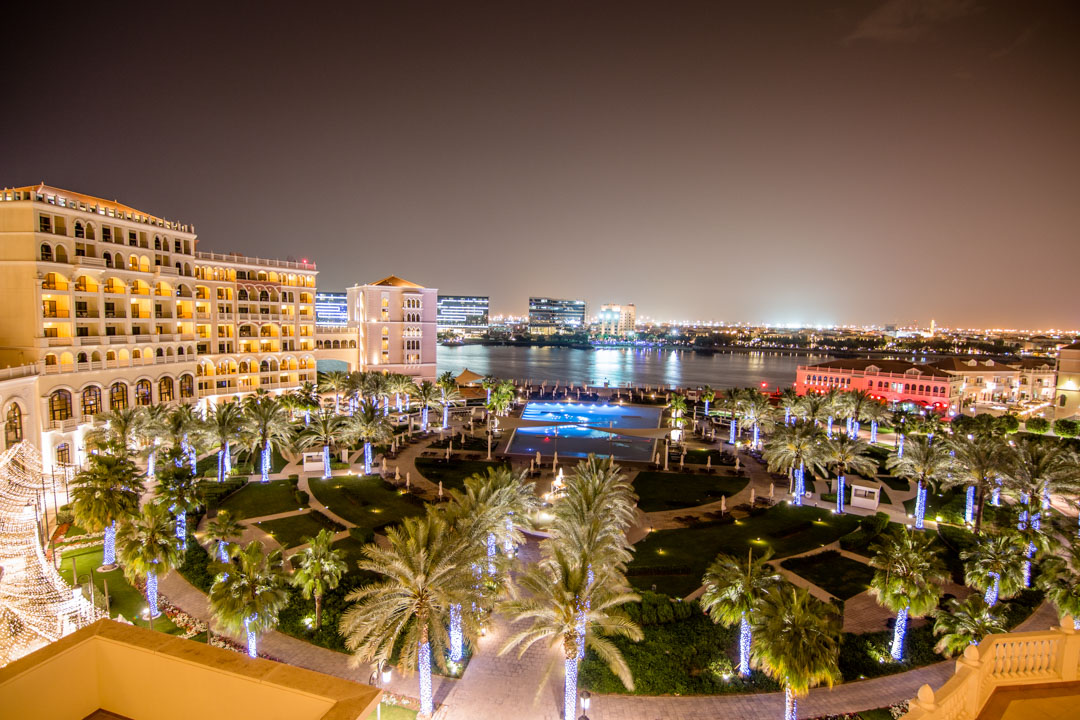 After a long-awaited post-flight shower, I dove right into those pillows and relaxed on the cloud-like duvet. It wasn't long before wanderlust set in and we needed to get out and explore – but we didn't need to go far. Popping on our swim suits, we made our way down to the glorious pool and headed for some vacant sun lounges. The staff noticed us and beelined for the chairs to fluff up the cushions and lay towels on them. Within minutes of getting settled, another staff member rode up to us on his bicycle (this place is huge, remember!) and handed us the cocktail menu. "Two mojitos, please!"
And yes, alcohol is served at this hotel. It's a common misconception that it's not possible to drink alcohol in the UAE due to Muslim customs, however that is not the case. I was also completely fine wearing my bikini in public – you can read my post about this here.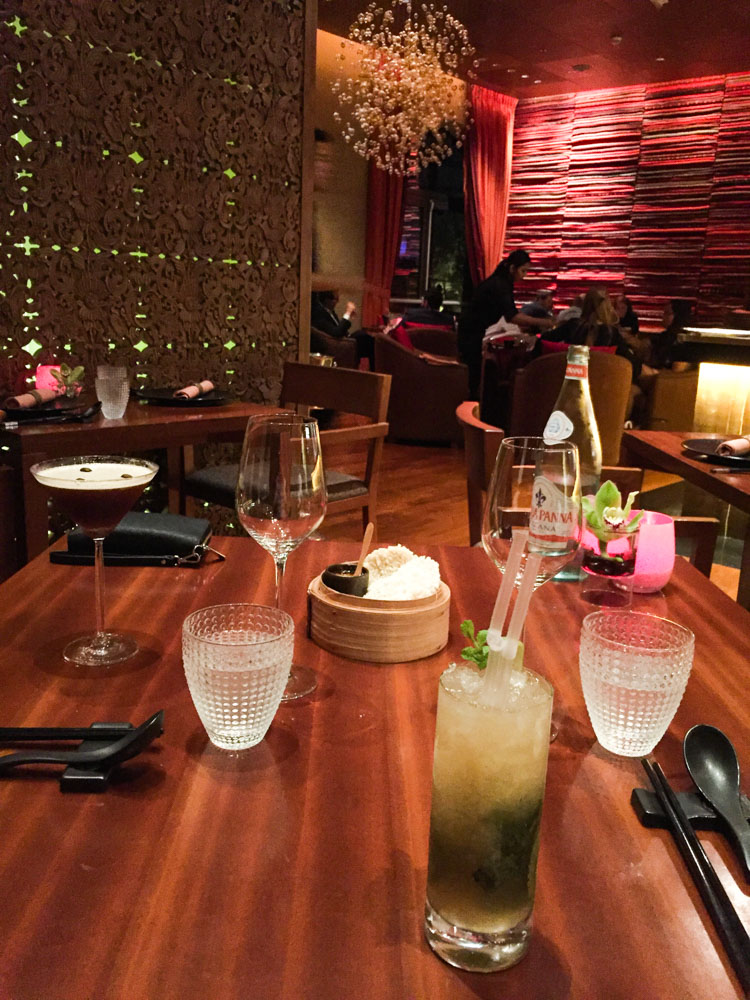 If you thought this day couldn't possibly get any better, you'd be wrong. Two female staff members then walked up and offered complimentary foot massages. And I'm talking a good 20 minute massage complete with aromatic oils and everything! It was heaven. I've never felt so spoilt at a hotel before in my life! Feeling completely relaxed, refreshed, and walking with my head held just a little bit higher than usual, it was time to head back to our palatial room and get ready for our first adventure – a dune safari, camel ride and dinner in the desert with Arabian Adventures! Blog post coming – check back soon!
Staying at the 5 star Ritz-Carlton is totally not something I'd normally do on holidays, and I'm so glad Keidi suggested it! The older I get, the less I want to stay in hostel dorms, and the more I appreciate the comforts of a nice hotel. Don't get me wrong, I'd always choose location over luxury when it comes to accommodation, but OMG this place just had it all – especially with the Sheikh Zayed Mosque literally across the road. I got the opportunity to experience living like a Queen (in my eyes!) and this stay was just what I needed to relax and prepare myself for a full-on Arctic adventure in Svalbard! If you are in Abu Dhabi and in need of a little pampering after a long flight I would definitely recommend a stay at the Ritz-Carlton.