Until this trip, I'd never been to the United Arab Emirates. There's some pretty wild misconceptions out there about this place so I was keen to go check it out for myself. I'm going to share with you some things I learnt from my recent experience in Abu Dhabi and Dubai.
On route to Svalbard, Iceland and Estonia with Etihad Airways, we had the perfect opportunity to do a stop-over trip in Abu Dhabi. With just over 2 days in this beautiful destination, we had a pretty sweet itinerary organised for us by Arabian Adventures.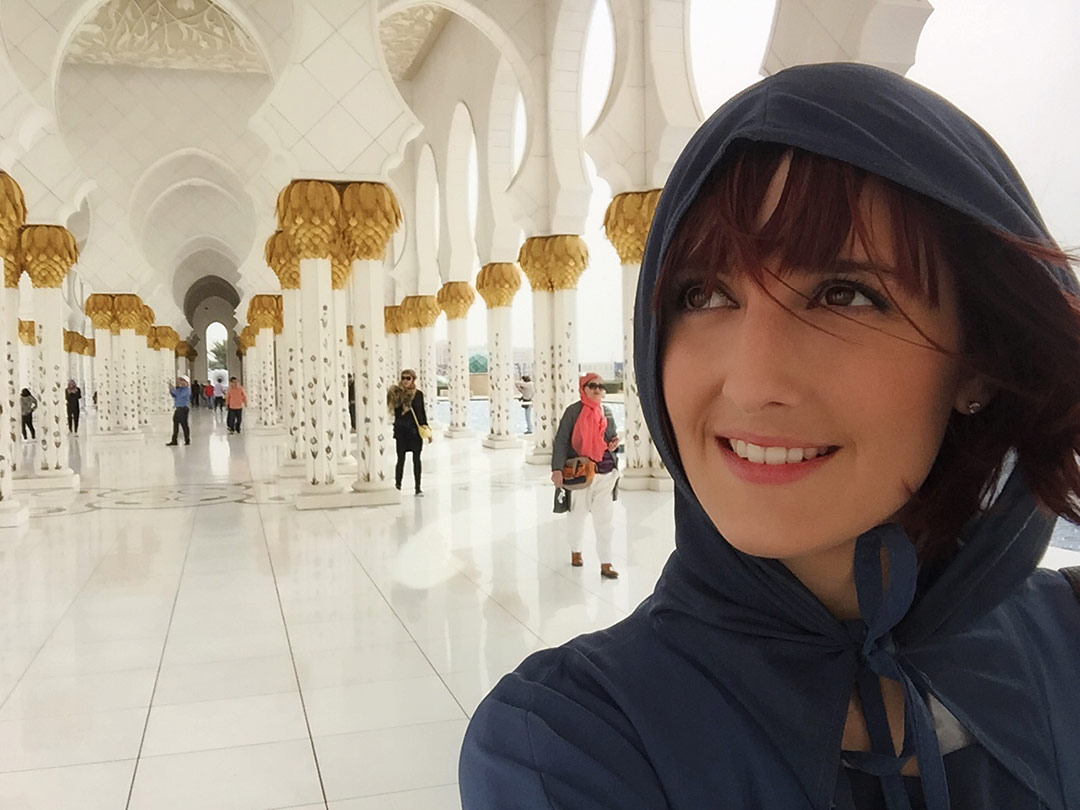 First up, I want to say just how polite everyone was that I spoke to or encountered during my time in both Abu Dhabi and Dubai. I know that half the people I spoke to were in the tourism industry and very used to foreigners, however the encounters I had in restaurants, shops, the markets and taxis were all pleasant. That's not to say that shit people don't exist. They do. Everywhere. But overall I felt incredibly welcomed by a bunch of people who are obviously very proud to call the UAE home.
1. Misconception: It's always hot in Abu Dhabi and Dubai.
This actually shocked me. I had completely prepared myself for the brutal heat, thinking back to when I visited Egypt in the absolute middle of summer and it reached 52°C. However, I was pleasantly surprised that the average temperature while we were in Abu Dhabi and Dubai was a nice 23°C, with tops of 30°C! In fact, while we were having dinner on our Dune Safari in the Dubai Desert with Arabian Adventures it was actually getting a bit cool, dropping to around 18°C. I'd like to point out that we visited at the end of March, and you can experience these sorts of temperatures from December through to March.
2. Misconception: Women must wear Abayas/cover up.
No they do not. The UAE is a very multicultural country with a wide range of cultures, religions and backgrounds – and a lot of tourists! While it is very common to see women (and men) walking around in traditional dress, it is by no means compulsory for all women to do the same. In saying that, I did my best to cover up regardless, as it made me feel more comfortable. But not everyone did, and that was okay. Obviously I would not advise rocking a crop top through the main street, but you're definitely free to wear your bikinis at the beach etc. I chose to wear long skirts and t-shirts, or long dresses for our outings and activities. Below is my favourite photo from my time in Abu Dhabi – in front of the Sheikh Zayed Mosque at night (right across the road from our hotel!). I borrowed the gorgeous dress in this photos from my travel buddy, Keidi, who also rocked it on our Desert Safari.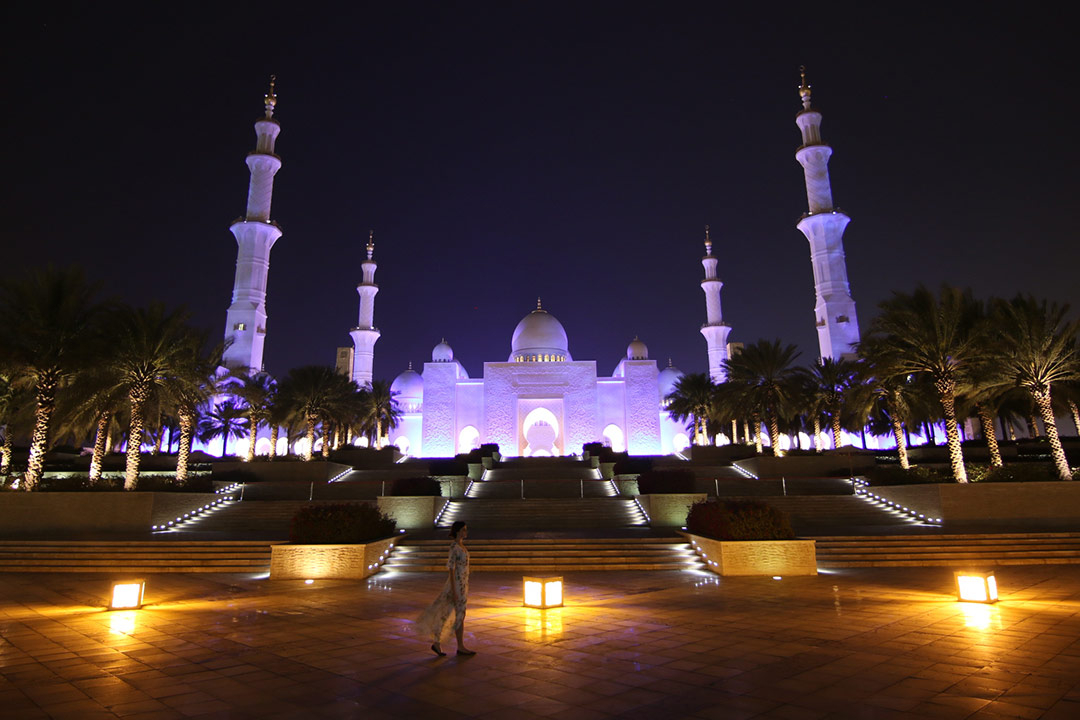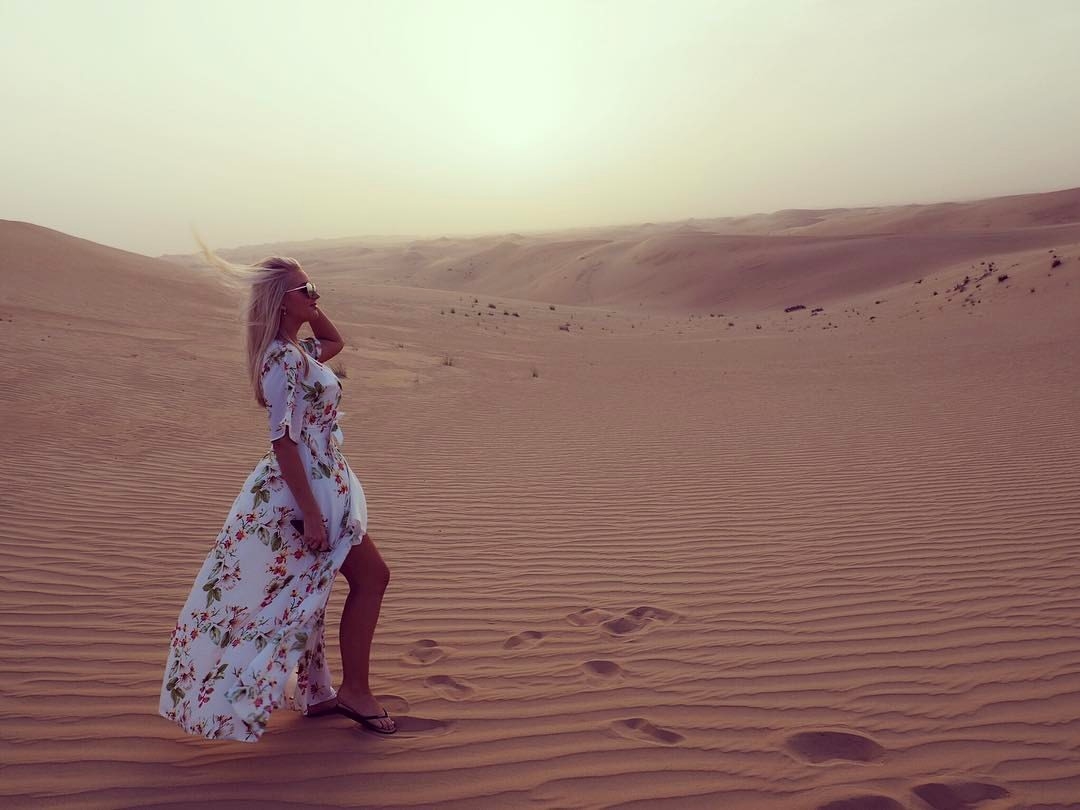 Here's a similar dress you can get on Amazon (please note: this is an affiliate link*)

3. Misconception: There is no alcohol or pork available anywhere.
Although Islamic teachings prohibit the consumption of alcohol and pork, it does not mean everyone in the UAE must abstain. Obviously when visiting another country, it is wise to be sensitive to local customs – so don't go wandering the streets drunk. However, most big hotels have restaurants that serve alcohol. We splashed out and stayed that the Ritz-Carlton in Abu Dhabi, and definitely enjoyed a cocktail or two at the amazing Asian restaurant Li Jiang.
4. Misconception: Men are rude and possessive.
This is an interesting topic of conversation and feel free to let me know your thoughts in the comments (but only if you've been to the UAE!!!). I personally found men in the UAE to be kind, quiet, and very respectful. Men in the shopping centres don't ogle you when you walk by, the guy behind the Starbucks counter could have been from Australia for the lack of difference there, and the male taxi drivers were polite and did not engage in awkward small talk, and instead pressed play on a recording to welcome us to Abu Dhabi and to fasten our seat belts. Obviously I was only there for a couple of days but I honestly don't have one bad thing to say.
What I would like to bring up is the fact that I definitely noticed men walking around with multiple wives; most notably in our hotel, The Ritz-Carlton Abu Dhabi. I don't pretend to be an expert on culture and customs in the UAE, so I don't have the authority to make an informed decision about this. All I know is, that's not for me, and I therefore won't do it. If that's what they're into, so be it.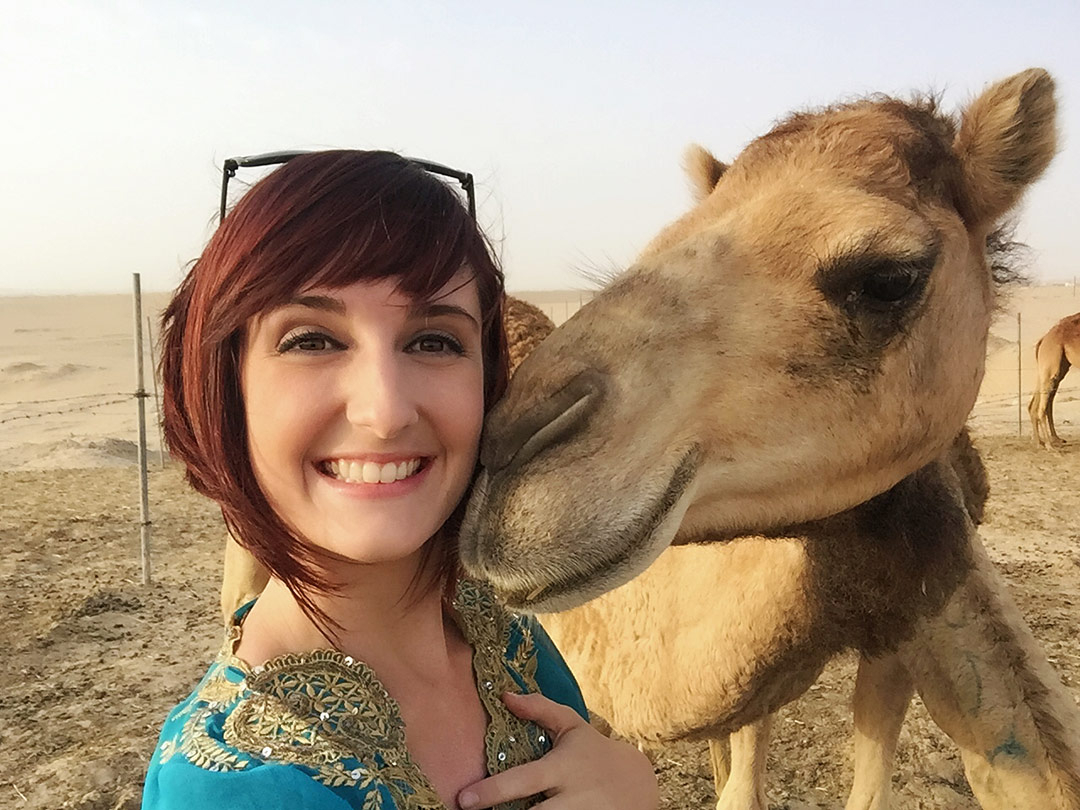 5. Misconception: The United Arab Emirates is unsafe – especially for women.
No. I actually felt more safe walking around at night in Abu Dhabi than I did walking around at night in Oslo, Norway. Like, 100 times safer. On our last night we went back over to the Sheikh Zayeh Mosque to take more photos out the front. While doing the embarrassingly-typical tourist shot facing away from the camera with our hands in the air, a man started walking towards us. Turns out that's something you shouldn't do in front of the Mosque (Oops! Note to self!), and the incredibly polite security guard was coming over to tell us. He wasn't rude, nor abrupt. He kept his distance and explained his reasons for approaching us. He encouraged us to continue taking photos of the beautiful structure, but we already had plenty and I was a little embarrassed (eek!) so we headed home. None of the encounters I had in either Abu Dhabi or Dubai left me feeling even the slightest bit unsafe.
All I have to say is have your wits about yourself, don't do anything abroad that you wouldn't typically do back in your home country, and respect the locals and their customs.
Have you been to Abu Dhabi or Dubai? Did anything surprise you about the destination? I can't wait to share with you the awesome adventures we got up to with Arabian Adventures and the lavish 48hrs we lived at the Ritz-Carlton and Etihad Business class. Keep your eyes peeled!
*Affiliate link: if you click through and make a purchase, a small percentage of the sale goes towards running this site – at no extra cost to you. For more details check out my Contact Page.