Do I have any keen skiers or snowboarders out there? If so, you've probably heard of these awesome places, and if you haven't been, you better get them on your travel list ASAP! This post is definitely not just for the pro's, because if you remember my last attempt at snow sledding, I nearly flew off the edge of a cliff… feel free to read that embarrassing story here.
Winter has definitely arrived in the Southern Hemisphere, and we're all freaking out because we get 9+ months of heat every year. However, there are always those crazy people who just can't get enough and need to head to the snow. Wait, THAT'S ME! That's right guys, I'm heading back across the ditch to one of my favourite destinations, NEW ZEALAND, to attempt snowboarding again, photograph the Milky Way and chase the elusive Southern Lights (the lesser known cousin of the Aurora Borealis). I'm also excited to announce I'll be visiting Tasmania as well! So keep your eyes peeled for amazing photos on Instagram!
So if you're awesome and love a bit of a snow adventure, you better get yourself to at least one of these destinations this year!
1. CANADA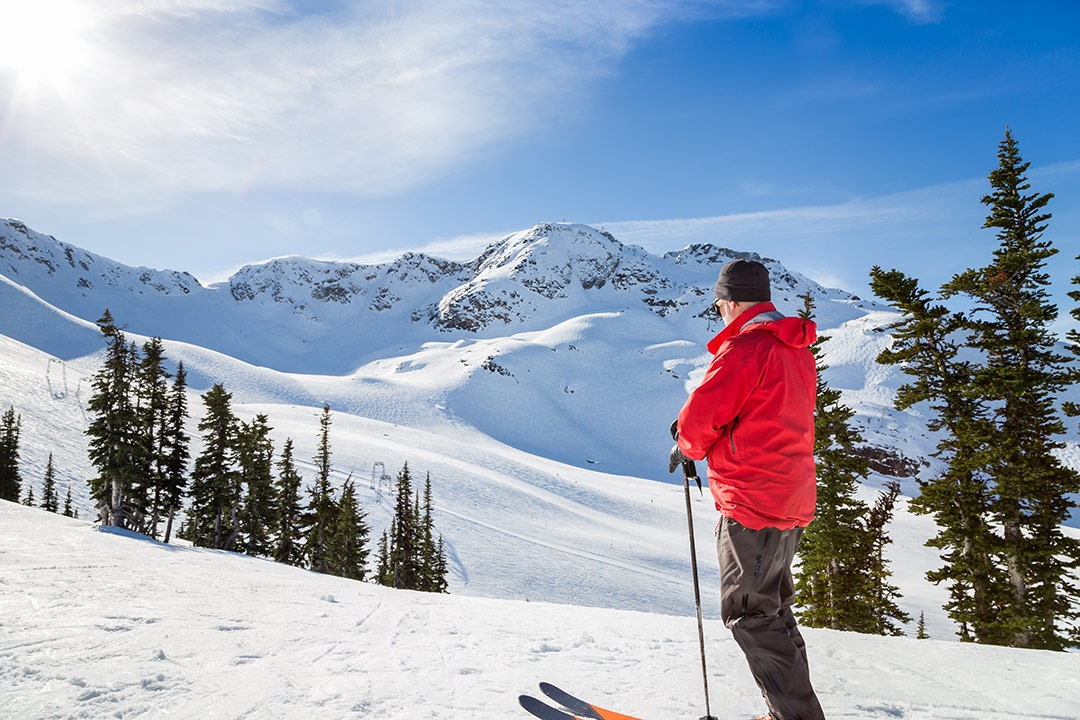 Okay, so most of my friends have deserted me at some point to go work on the ski fields in Canada – and with good reason! Canada is ridiculously stunning in any season and there's just so much to explore. From thermal hot springs in the Rocky Mountains and spectacular Lake Louise, to endless bike trails and bustling metropoles, there is something for everyone. Here's a quick run down of the ski fields and why you should visit:
Whistler: The largest ski resort in North America, incredibly varied terrain for all skill levels, great for first-timers and awesome off-slope activities.
AWARDS: Best Overall Terrain, Best Advanced On-Piste Terrain, Best Off-Piste Terrain, Best Expert and Extreme Terrain, Best Infrastructure, Best Terrain Park
Banff: Vibrant nightlife, varied terrain, and phenomenal views.
AWARDS: Best Nightlife, Best Restaurants, Best Shopping
Silver Star: Charming village, great snow, caters well for families and beginners, and has heaps of runs for intermediate/advanced skiers and snowboarders.
AWARDS: Best Family Ski Resorts/For Kids
Big White: Mostly ski-in/ski-out accommodation, great for families, overall targeted at beginner/intermediates.
AWARDS: Best Beginner Terrain, Best Intermediate Terrain, Best Family Ski Resorts/For Kids
2. JAPAN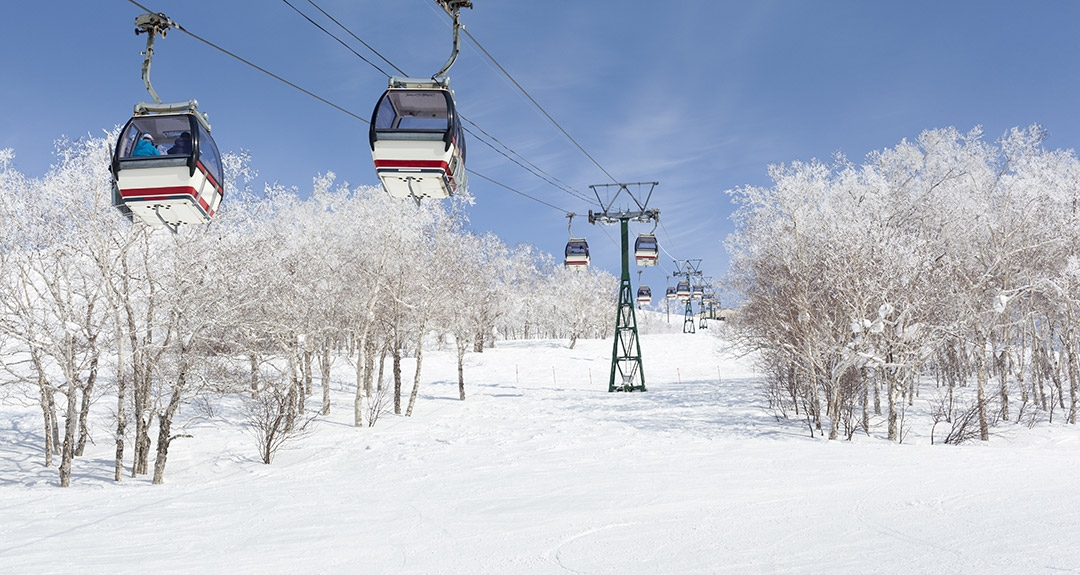 Japan is renowned for having some of the best powder snow in the world, with an average of 10-18 metres of snow per season! You might already be hyped up on Japan from last week's post about my Top 5 Must-Do Experiences, so make that Top 6 and head out to one of these ski fields for your next snow getaway:
Hakuba: Quite family-orientated and well suited for beginners to intermediates. Easily accessible from Tokyo via bullet train/transfer.
AWARDS: Top Rated Ski Resort
Niseko: The world's powder playground! Incredible terrain to suit all skill levels. Fly from Tokyo to Sapporo and transfer.
AWARDS: Best Ski Terrain, Best Skiing in Japan, Best Powder, Best Off-Piste Terrain, Best Easily Accessible Backcountry, Best Overall Resort in Japan
3. NEW ZEALAND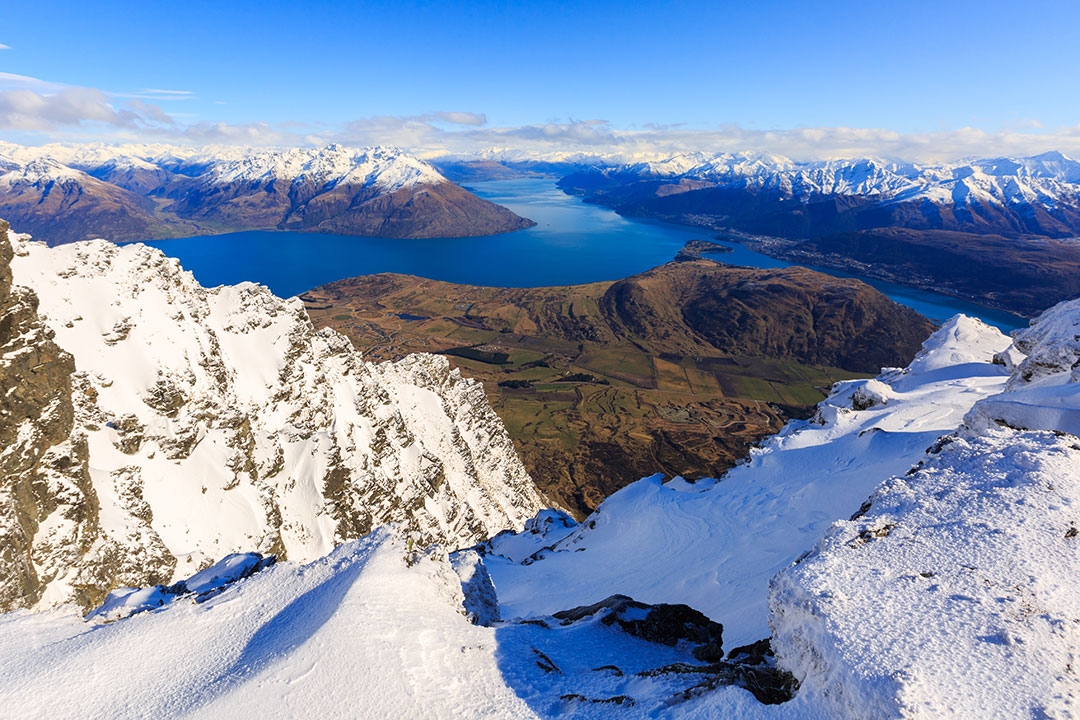 Having been an Aussie travel agent in Queensland for a few years, it was interesting to see that a lot of the time, it was actually cheaper to fly to Queenstown and hit the slopes in NZ, than it was to head down south to the snow in our own country! Although I had an awesome time at Perisher back in the day, I'm super excited to get back over to New Zealand (this weekend!) and try out Cardrona. Here are some of the many great ski fields in NZ and the Powderhounds Awards they've won:
Cardrona: A good all-round ski field, especially for families and beginners/intermediates
AWARDS: Best Beginner Ski Resort, Best Terrain Park, Best Family Resort
Coronet Peak: The most popular ski field on NZ's South Island due to its proximity to Queenstown – great for intermediates
AWARDS: Best Intermediate Terrain, Lift Infrastructure Award
Treble Cone: Fantastic terrain (45% for experts), longest vertical drop and spectacular scenery out across Lake Wanaka and Mt Aspiring
AWARDS: Best Overall Terrain, Best Overall Ski Resort
Remarkables: Impressive Terrain Parks – great for freestylers
AWARDS: Best Terrain Park
There are heaps of amazing ski destinations around the world, have you been to any of the above? Have something to add to this list?
*Images for this post are from Shutterstock (time for me to get back out snowboarding and take some of my own!)