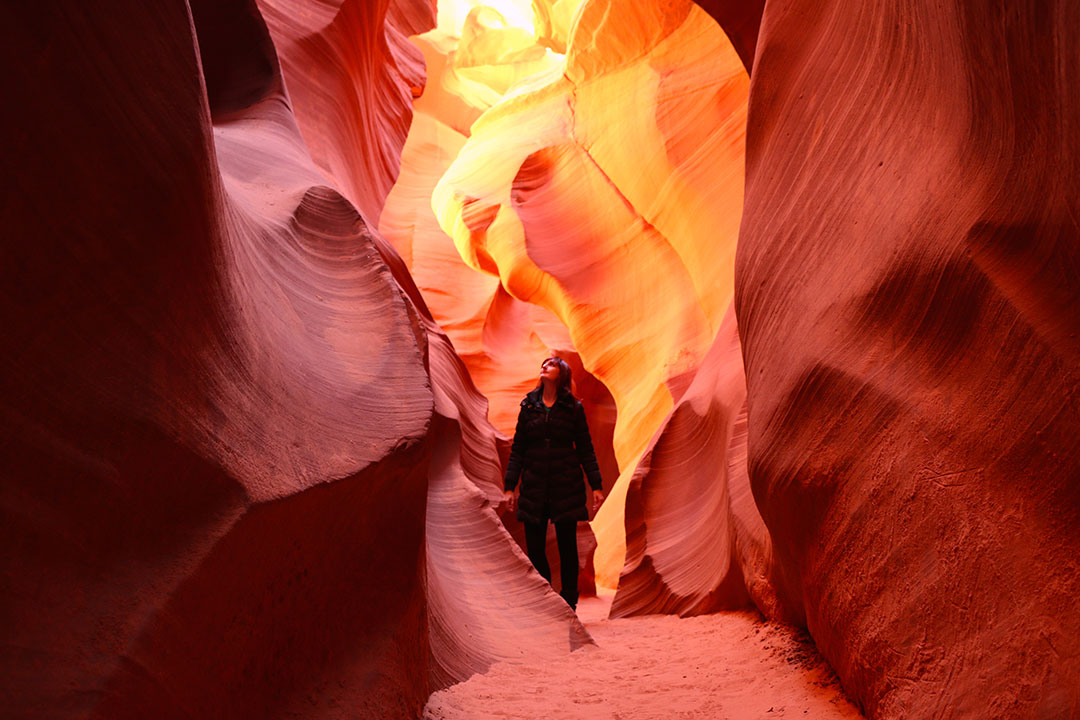 I don't even know where to begin with this post… Antelope Canyon blew my mind with its incredible beauty. Surprisingly to me, a lot of people I've spoken to have not even heard of this place?!
Well, if you are one of those people, then please take note! Add Antelope Canyon to your bucket list right now. And then highlight it!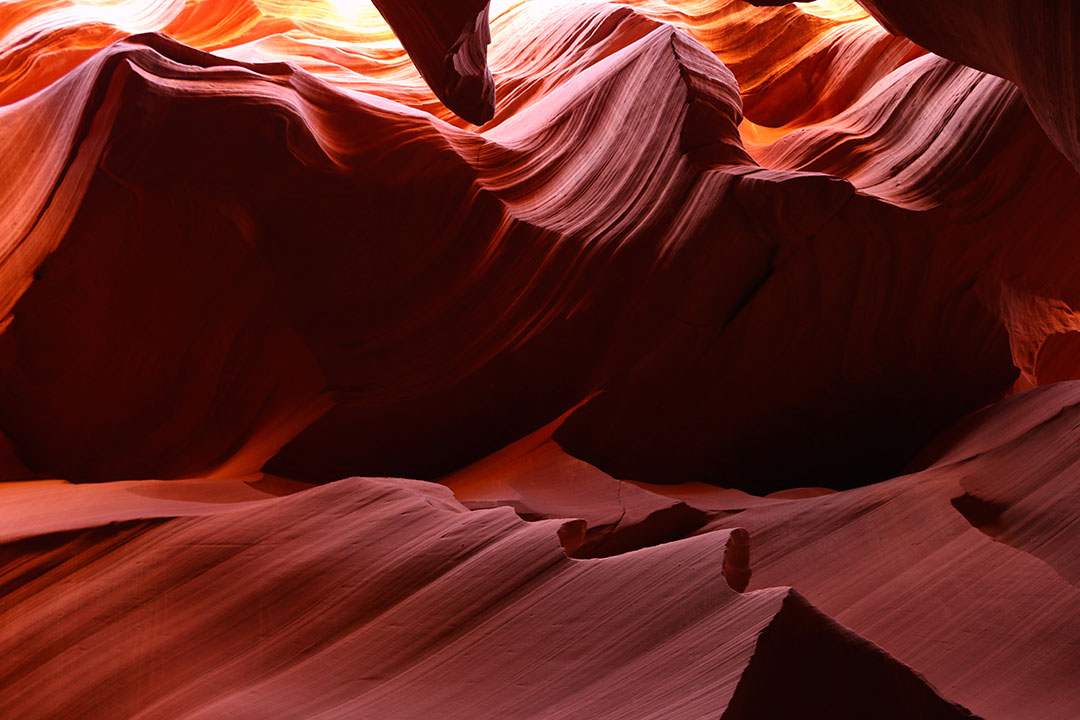 About a 2.5hr drive from Bright Angel Lodge at the Grand Canyon South Rim, or a 6hr 45min drive from Las Vegas, this canyon is invisible from the road; even when you're standing right near it! Check out the photo below, it shows a man climbing into the canyon, right in the middle. There are two canyons to explore, one is called "Upper" and the other, "Lower". They are similar, however I've been told Lower Antelope Canyon is narrower, so keep this in mind if you're claustrophobic. I get a bit freaked out in enclosed spaces but was completely fine in the canyon as it was well ventilated in November (winter) and the sun streams through the top of the canyon.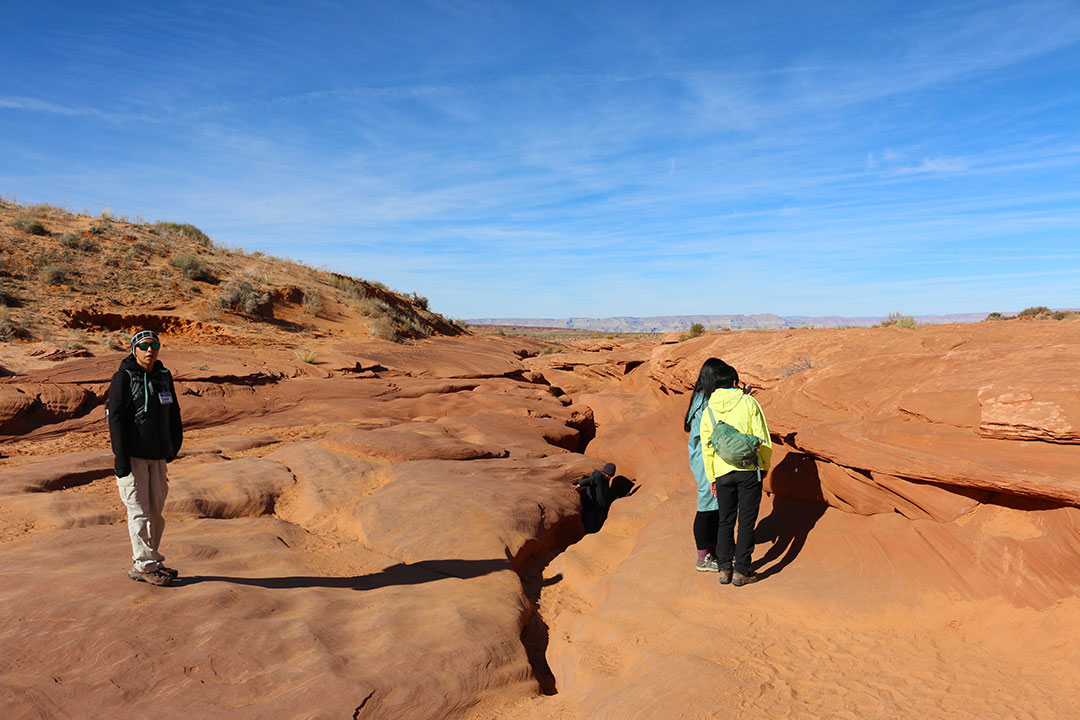 At just US$20 per adult plus US$8 permit with Ken's Tours, it is the BEST $28 I've ever spent. From the moment you climb down the first lot of steep steps into the canyon, you are surrounded by waves of rock carved perfectly by flood waters lit up naturally by the sun in shades of gold, copper and violet.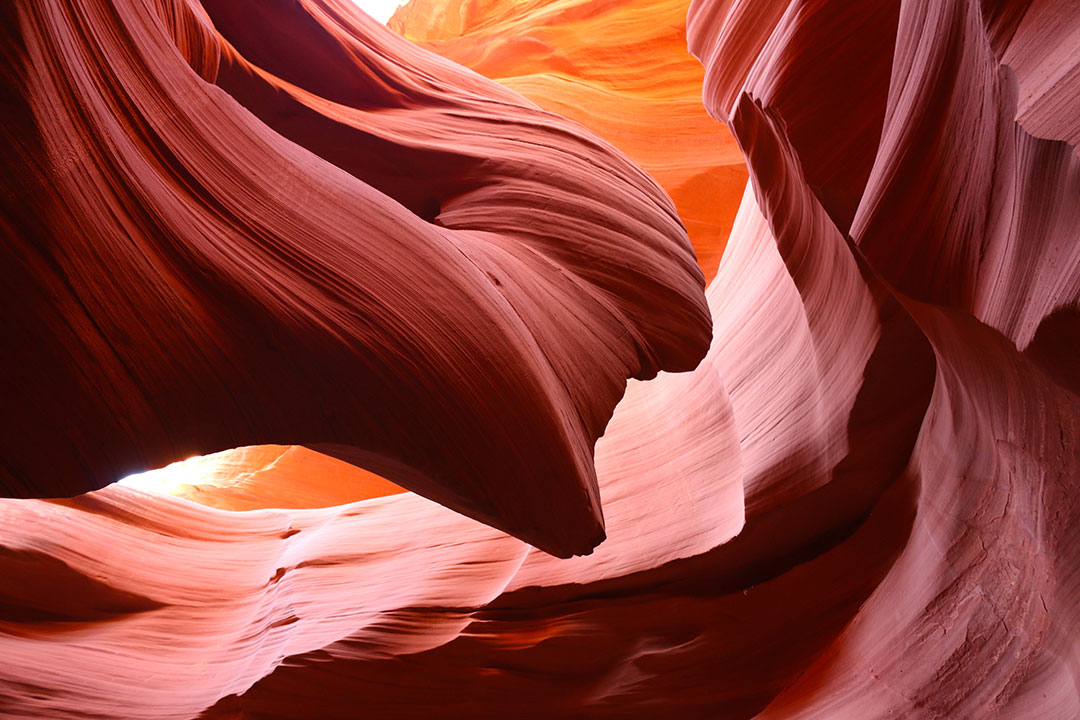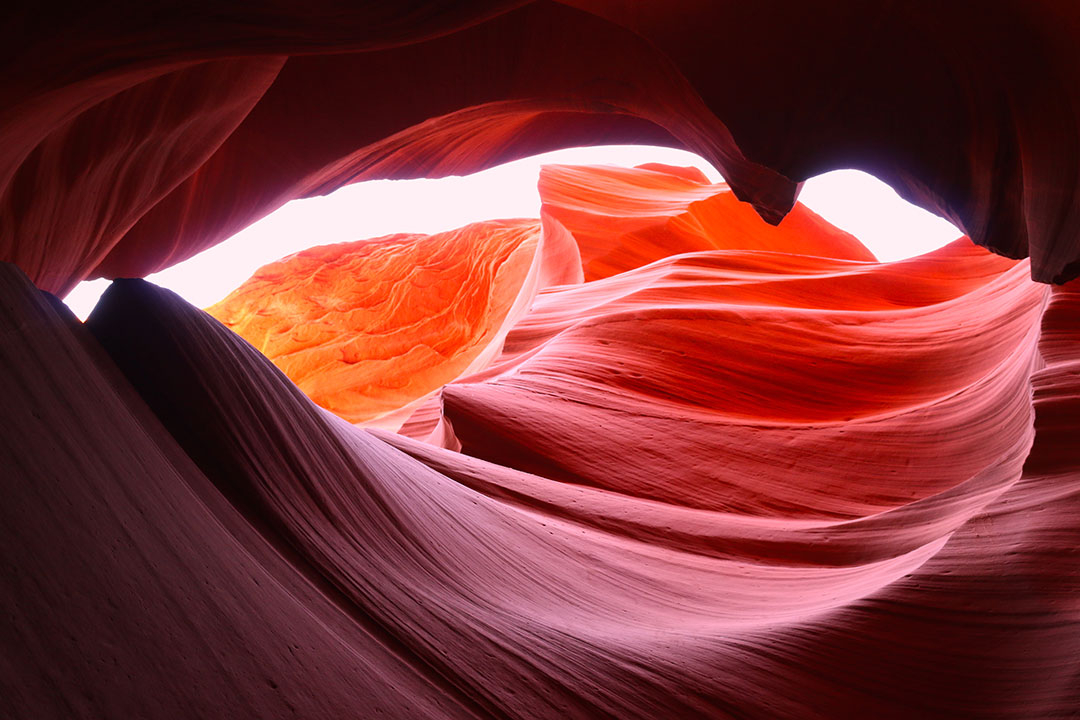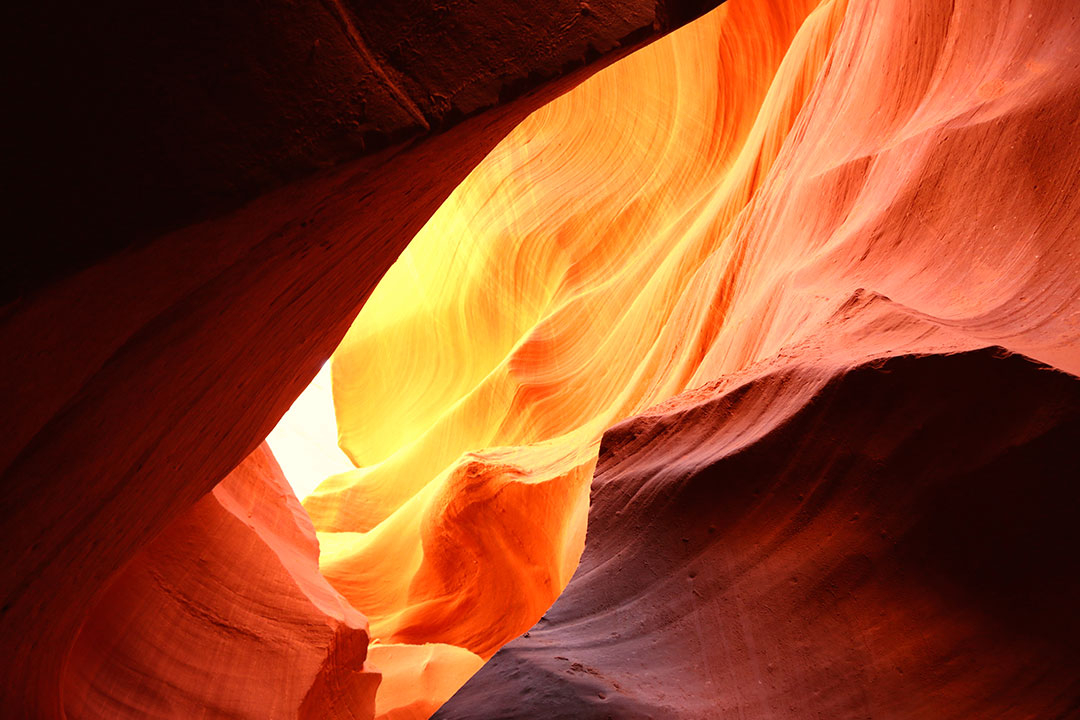 Everywhere you look there is another insane view! Be prepared with a spare SD card if you're snap-happy like me, because you will literally want to take photos of everything!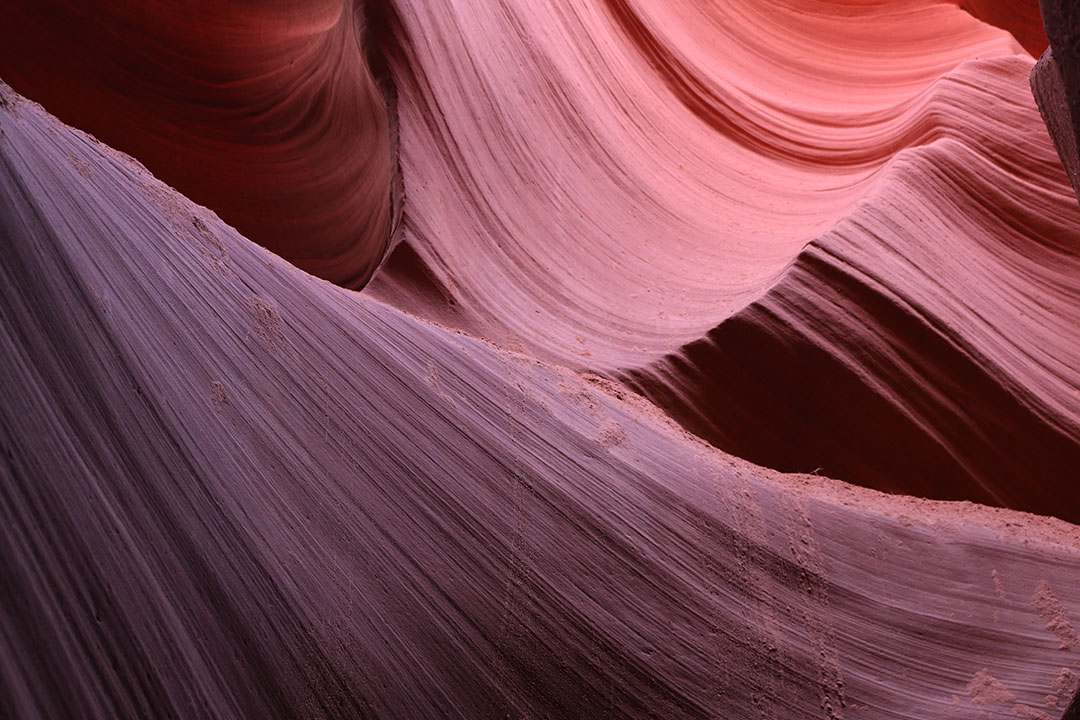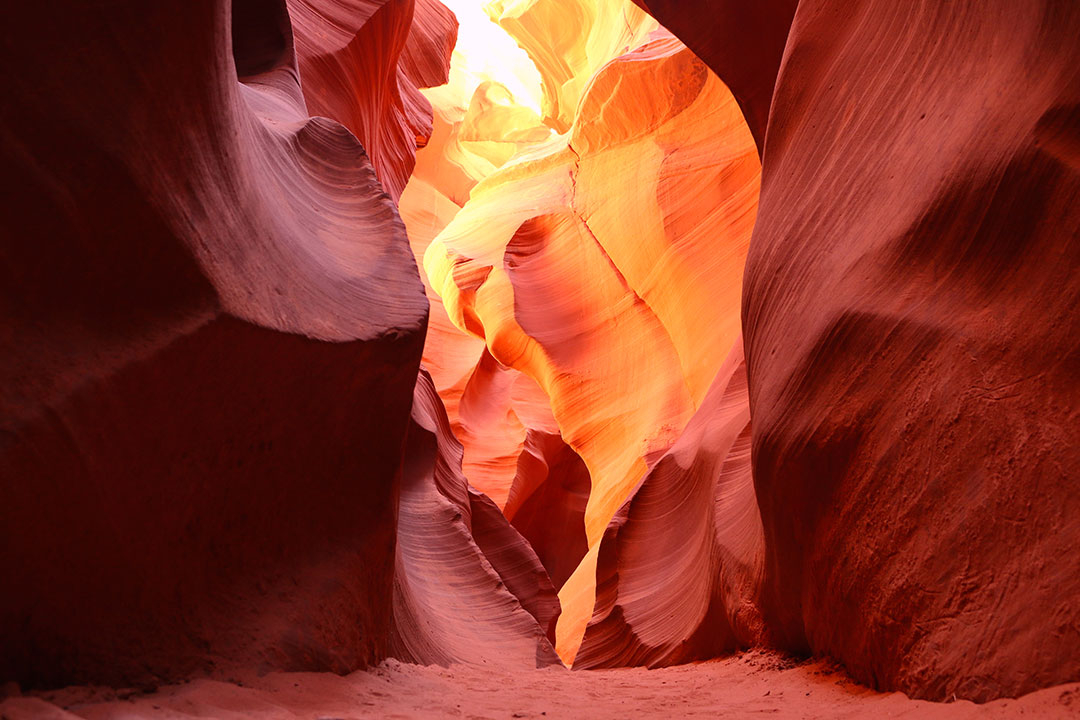 We were so lucky, and got a fantastic guide named Buddy, who not only told us the history, and what angles to take photos, he also helped select settings on cameras and phones so everyone could take awesome photos. Tours last about 30mins and start every 20mins during the day. The best time to visit is between 11am-1pm with the midday sun streaming directly down into the canyon. That is the only way you can witness the amazing colours.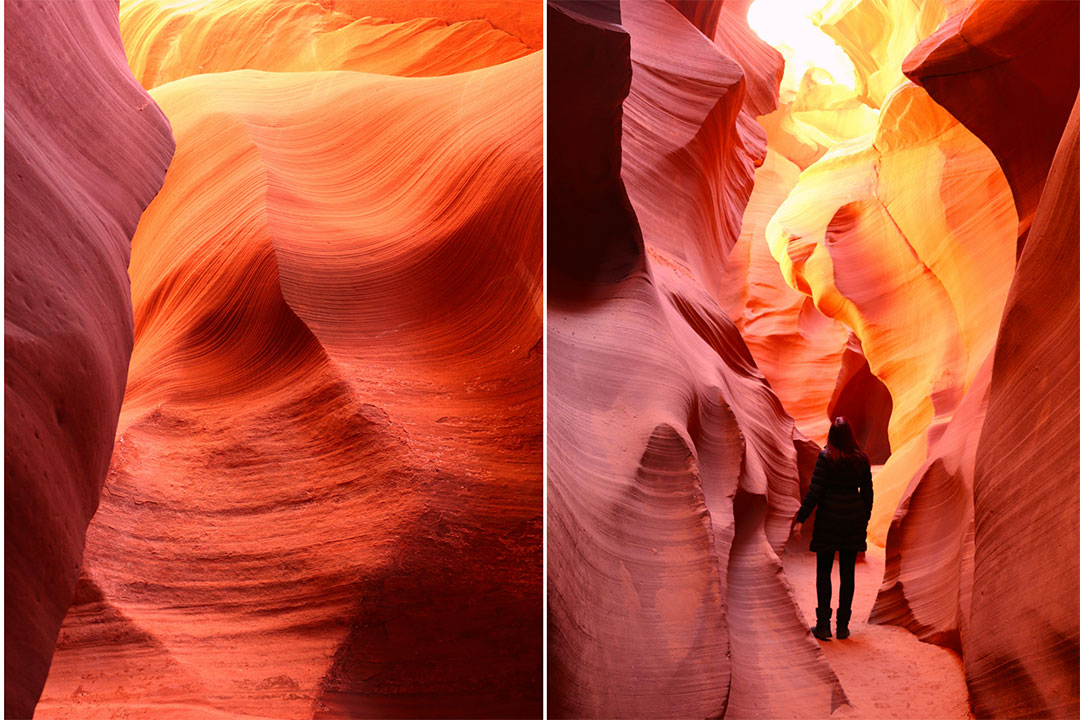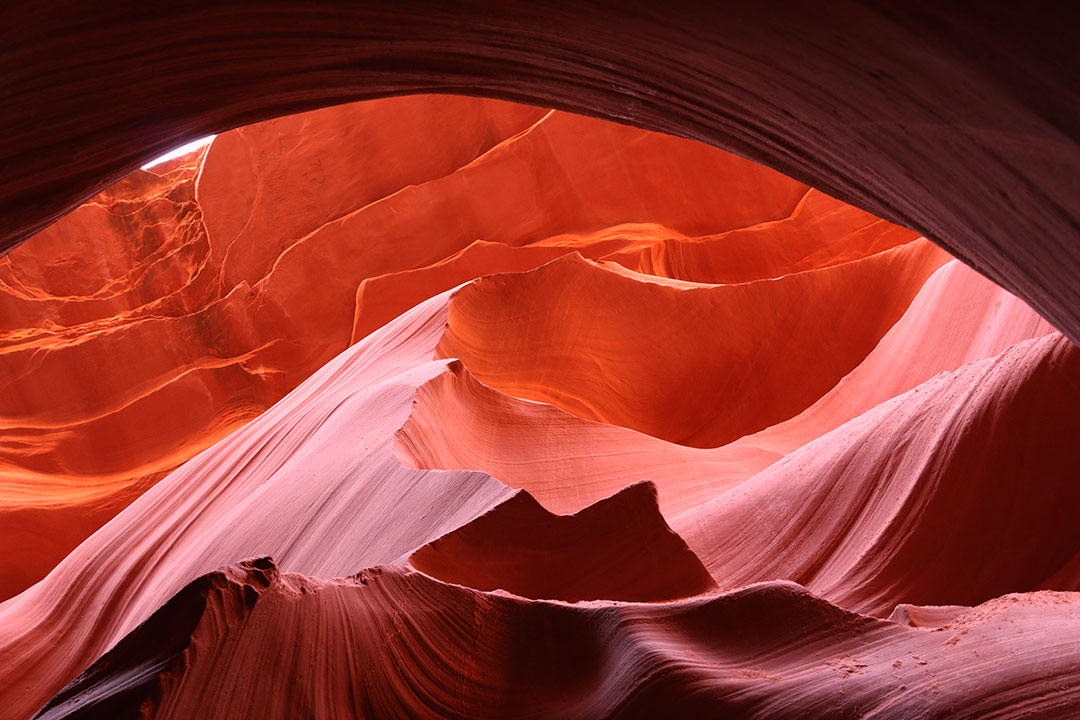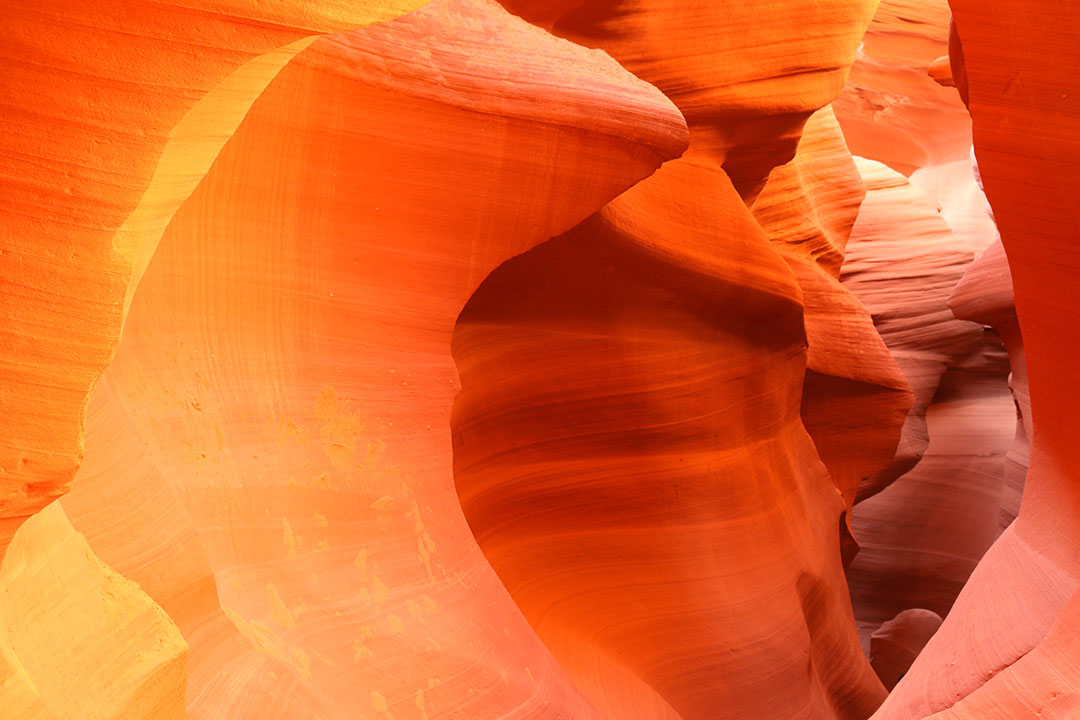 As this canyon is carved by flood waters, the tours don't always operate in monsoon season (June-September) and can be cancelled at the last-minute if there is any sign of rain. So keep this in mind when planning your trip. Although you can just arrive on the day and book in, the peak times generally sell out in advance. I was there in wintery November and it was still busy! Group sizes were small, about 15 each, and there is also a photography tour offered (for an additional fee), where you get twice the amount of time and are allowed to bring a tripod into the canyon (restrictions apply).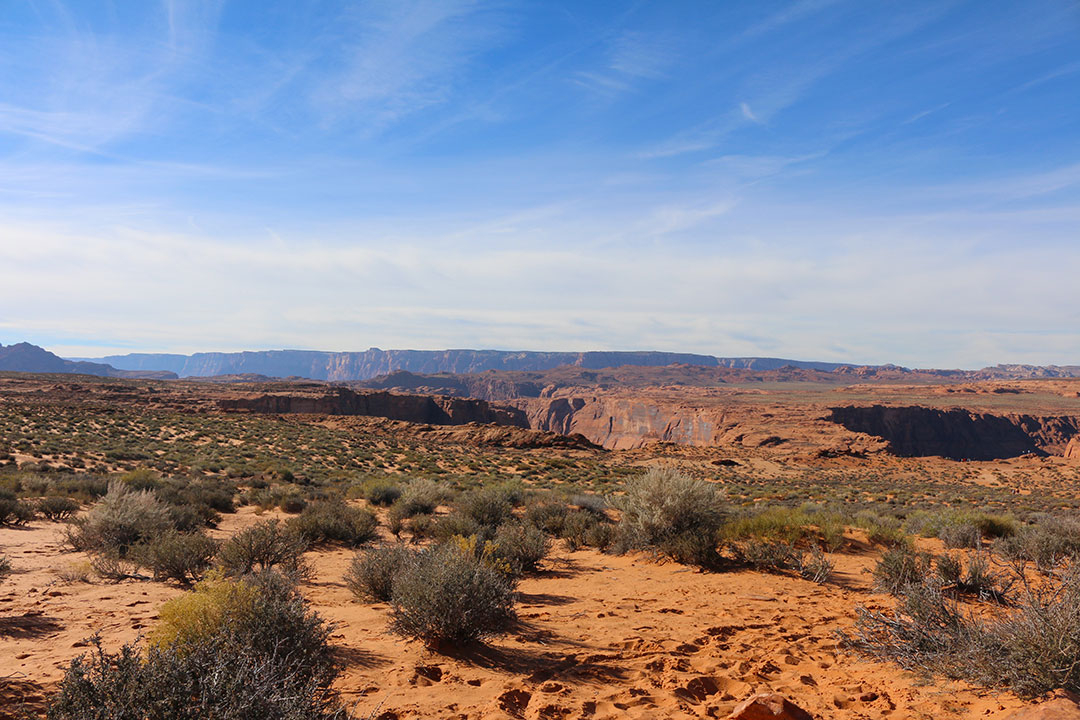 I cannot recommend this place and tour company high enough. If you're ever in the area, please take the time to visit, you will NOT be disappointed. If you have any other questions, let me know on Facebook or in the comments below!
xxbry
Ken's Tours (Lower Antelope Canyon): US$20 + US$8 permit
Bright Angel Lodge (Grand Canyon South Rim): 2.5hr drive
Las Vegas: 6hr 45min drive