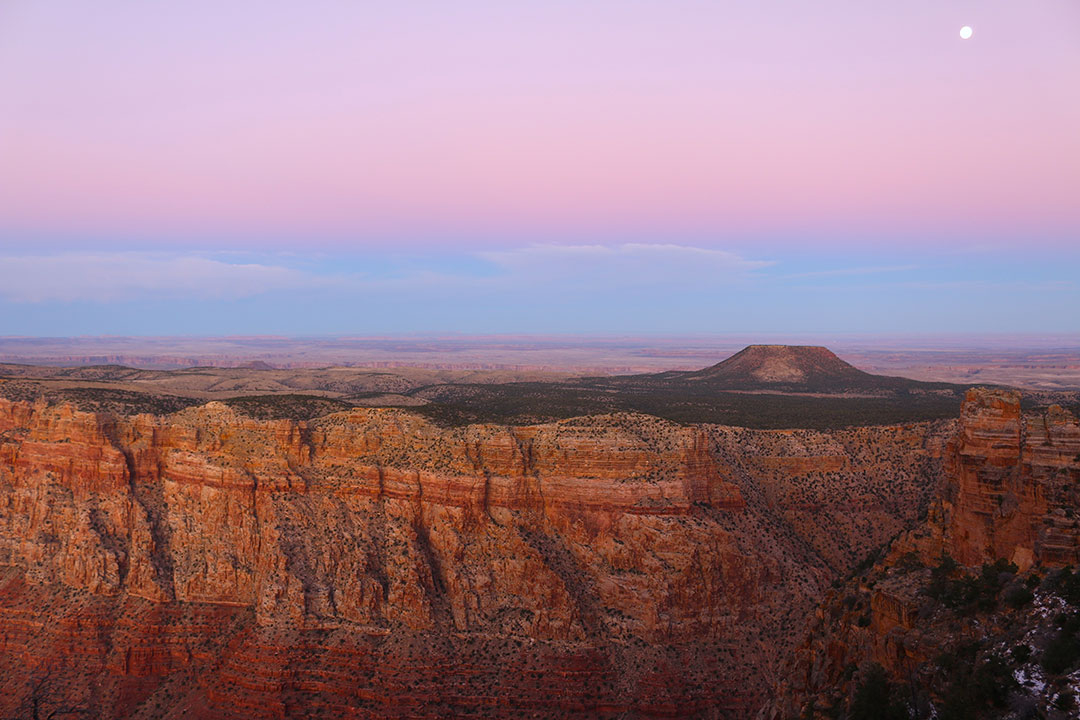 Many people are familiar with the glass skywalk at the Grand Canyon West Rim, however not many are aware that unfortunately this tourist trap actually costs quite a bit to get to and walk on, but you're also not allowed to take your camera! Don't get me wrong, this would still be a breathtaking experience, because come on, it's the Grand Canyon, but in all honesty, this was not for me.
Instead, I hired an awesome jeep with my friend and we drove just over 4 hours east of Las Vegas to the Grand Canyon South Rim to a fantastic lodge called Bright Angel. Literally steps from the unfenced rim of the Grand Canyon, nothing can prepare you for this incredible sight!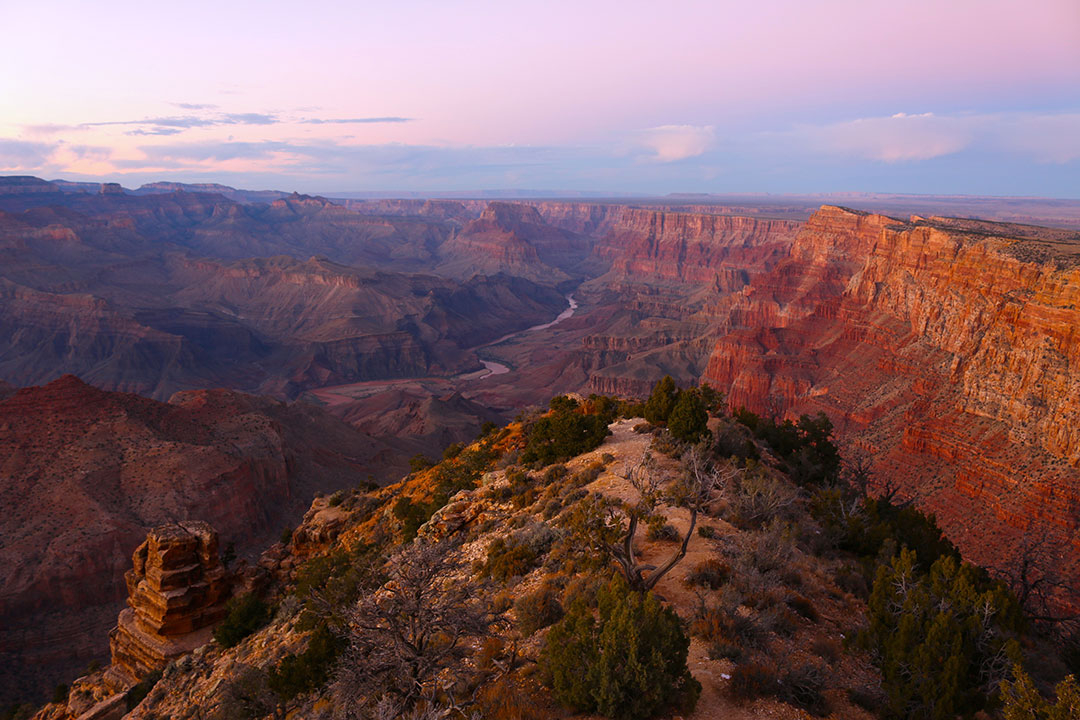 Having arrived after dark, we checked into our room which had a private toilet and shared showers. The perfect little, cheap, low-key lodge in a mind-blowing location. While heading to the lodge's Steak House for dinner, we decided to walk the path along the South Rim. Lit up by the bright full moon, the enormous Grand Canyon stood proud in front of us. Literally taking our breath away, we squealed like little girls and couldn't wait for sunrise.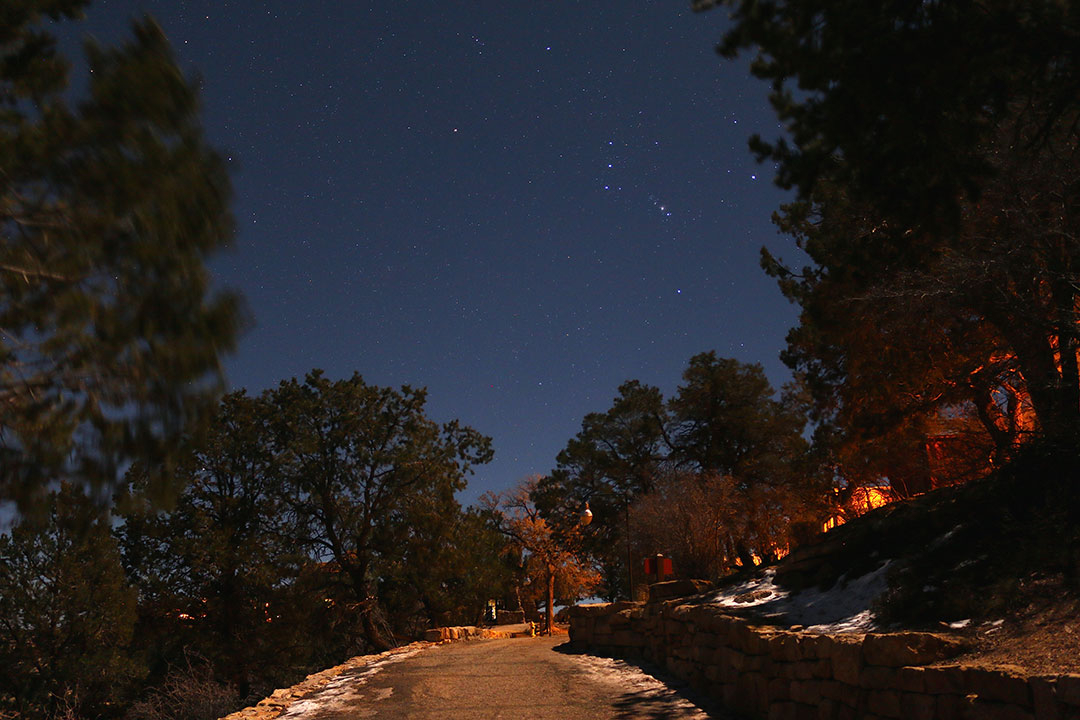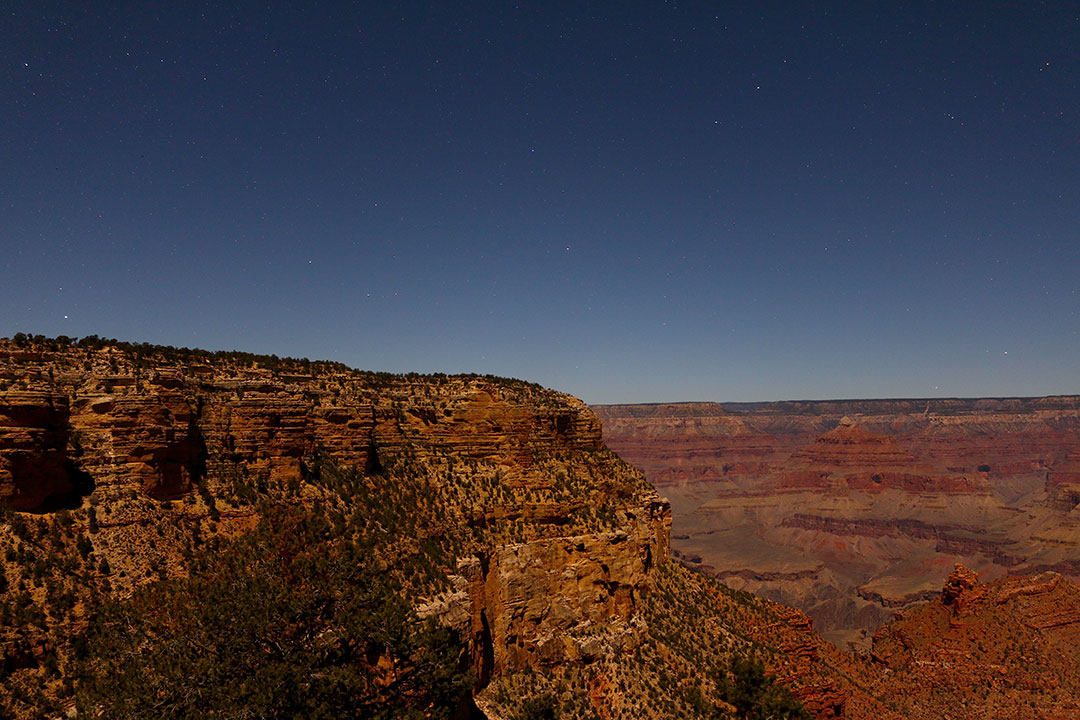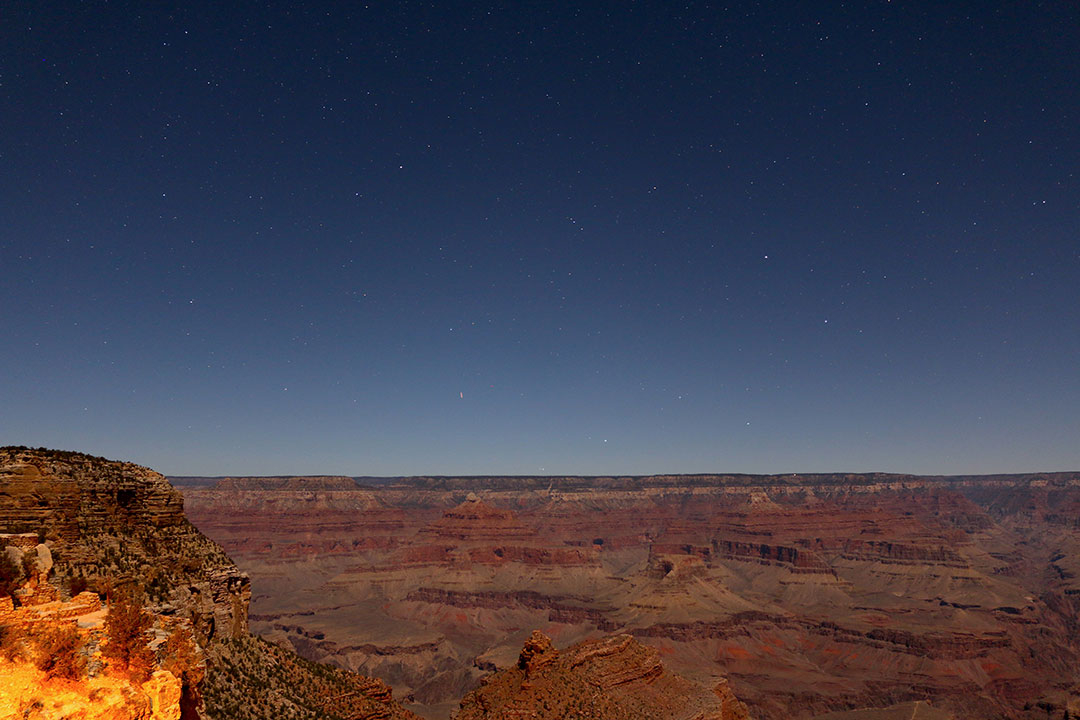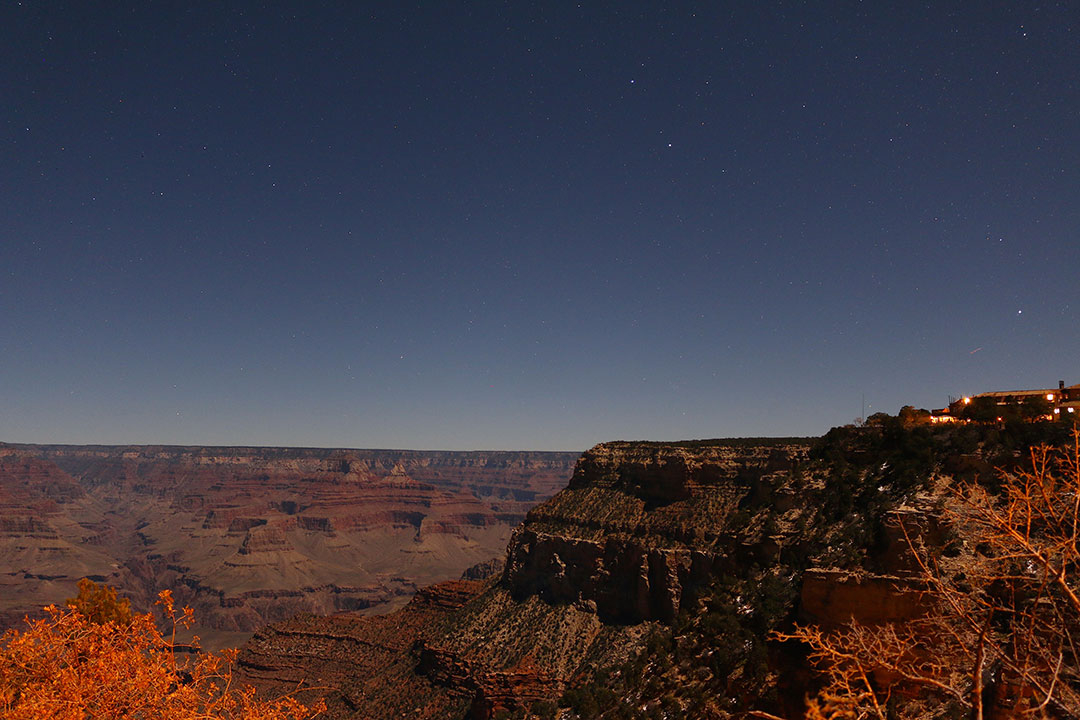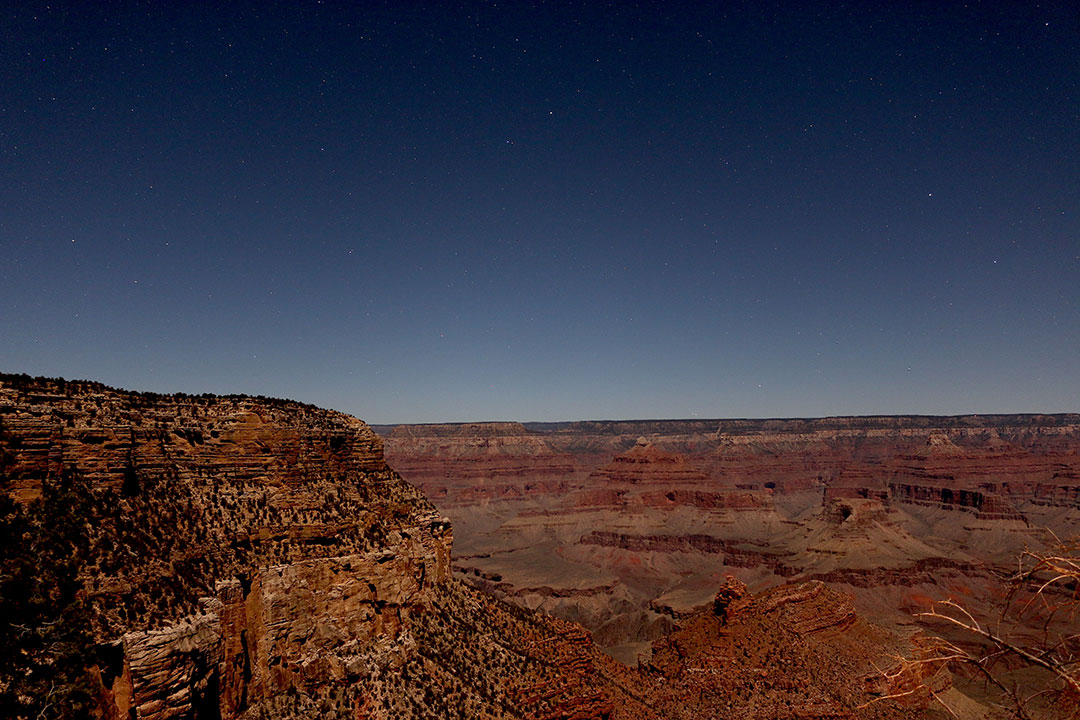 Sunrise did not disappoint. As the sun poked its head above the horizon, the mighty peaks of the canyon turned gold and cast magnificent shadows over the valleys. Proving too difficult to take a decent photo, we stood still and tried to comprehend the enormity of this natural wonder before us.
During the day, we drove 2.5hrs to visit one of the most amazing naturally sculptured canyons in the world, and one of my favourite sights to date; Antelope Canyon. You can read all about this ridiculously beautiful canyon and feast your eyes on some awesome photos here and a short video here.
After Antelope Canyon, we drove about 15mins down the road to Horse Shoe Bend. Hiding, unassumingly behind a small hill with just one small sign pointing to the car park, you could almost miss it. After parking the car, a 1.2km relatively easy walk (including inclines) lead us to the edge of this amazing natural structure. What I love about this place is that you don't know it's there until you're literally 5 metres from the edge of the cliff! You can't help but say "OMG" when stepping up to that enormously high drop off.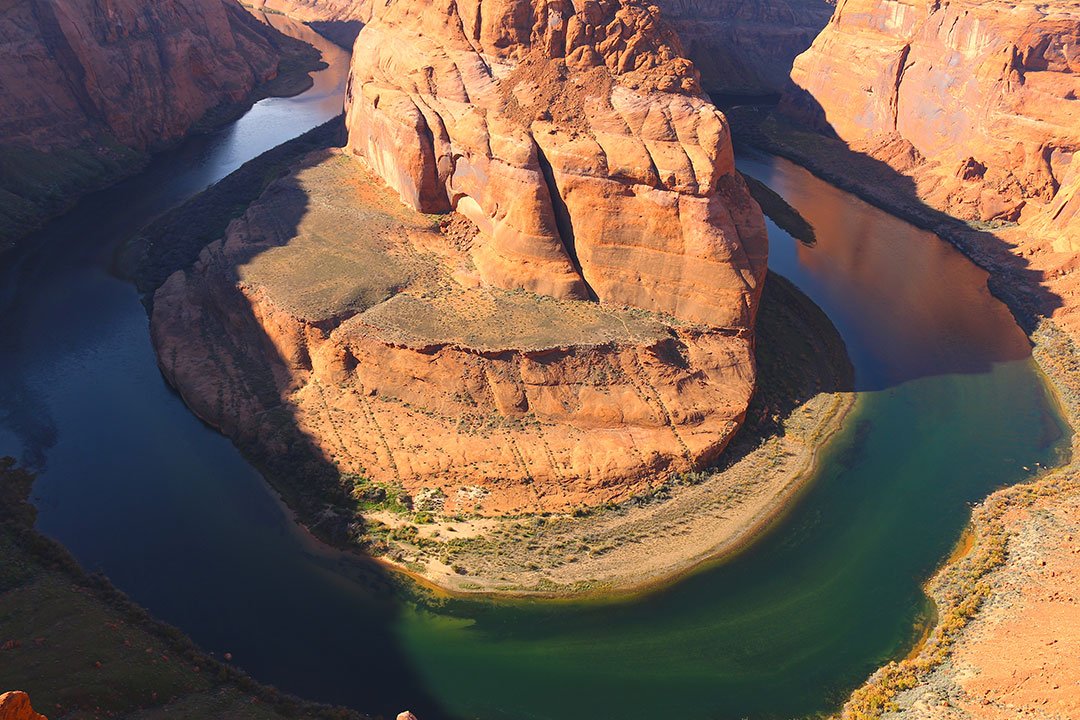 Being me, I had to sit on, not one, but two different cliff ledges and dangle my feet into the abyss. Obviously take extreme caution when doing this as there are no fences, and no one to save you…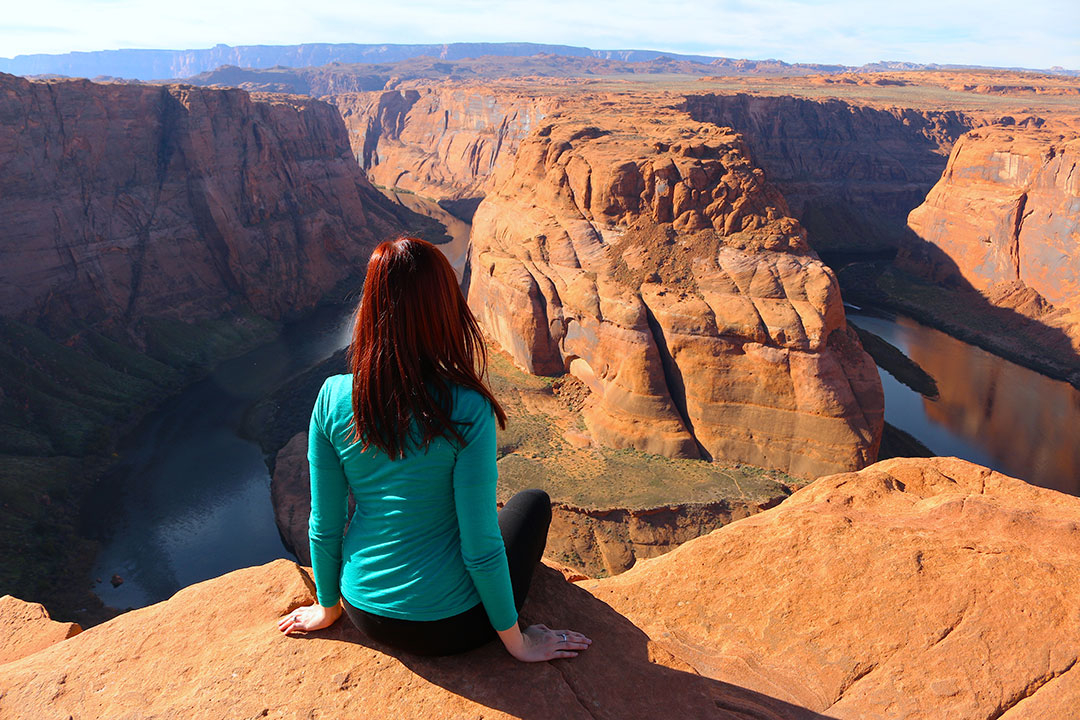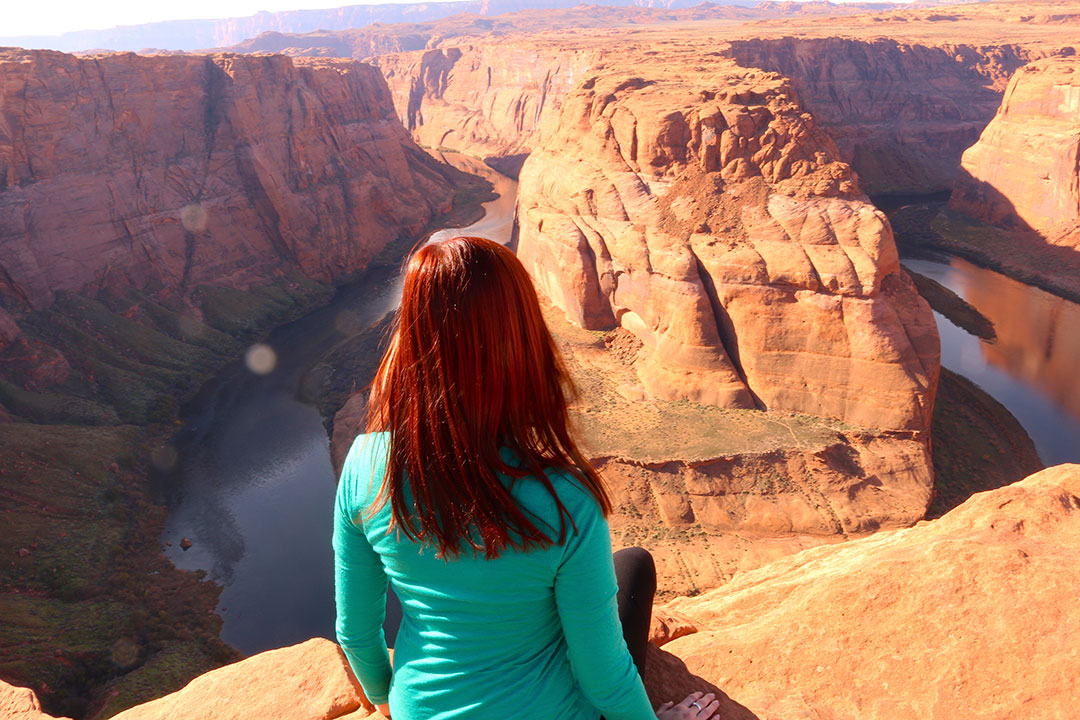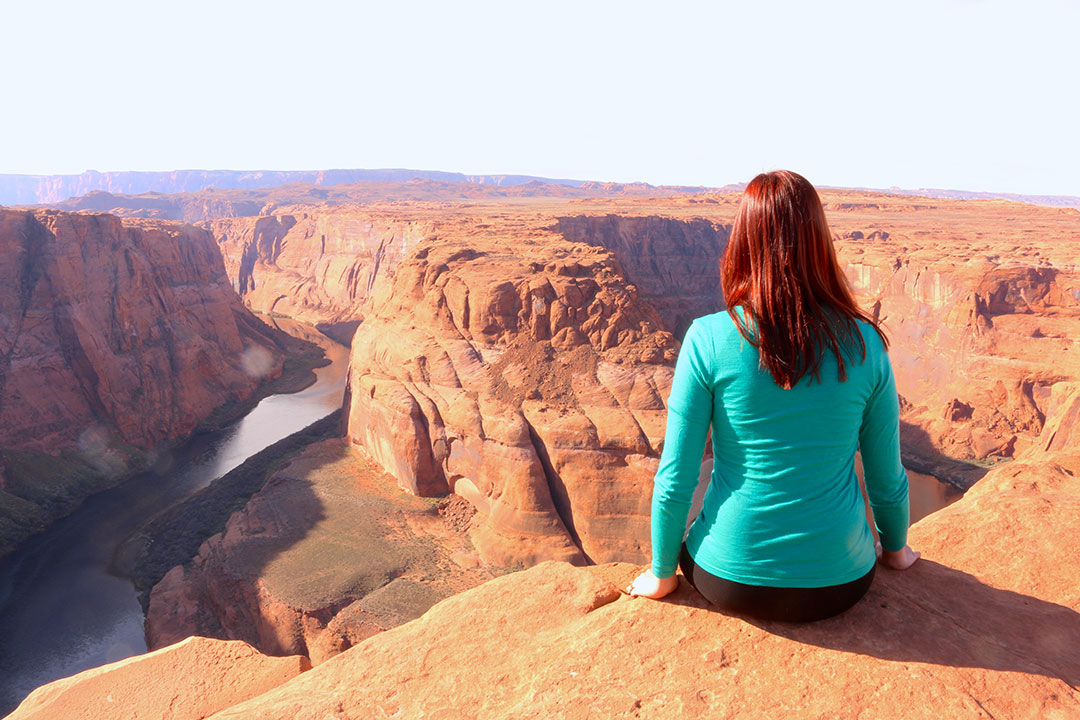 The brilliant green of the Colorado River was perfectly contrasted against the red rock (and my hair and shirt – totally not planned…). It was so worth visiting Horse Shoe Bend, especially considering its proximity to Antelope Canyon and the fact that it's free!
We spent 2 nights at Bright Angel Lodge, and enjoyed another spectacular sunrise before experiencing another highlight of our trip; a 45min helicopter flight over the Grand Canyon, right up to the North Rim with Maverick Helicopters.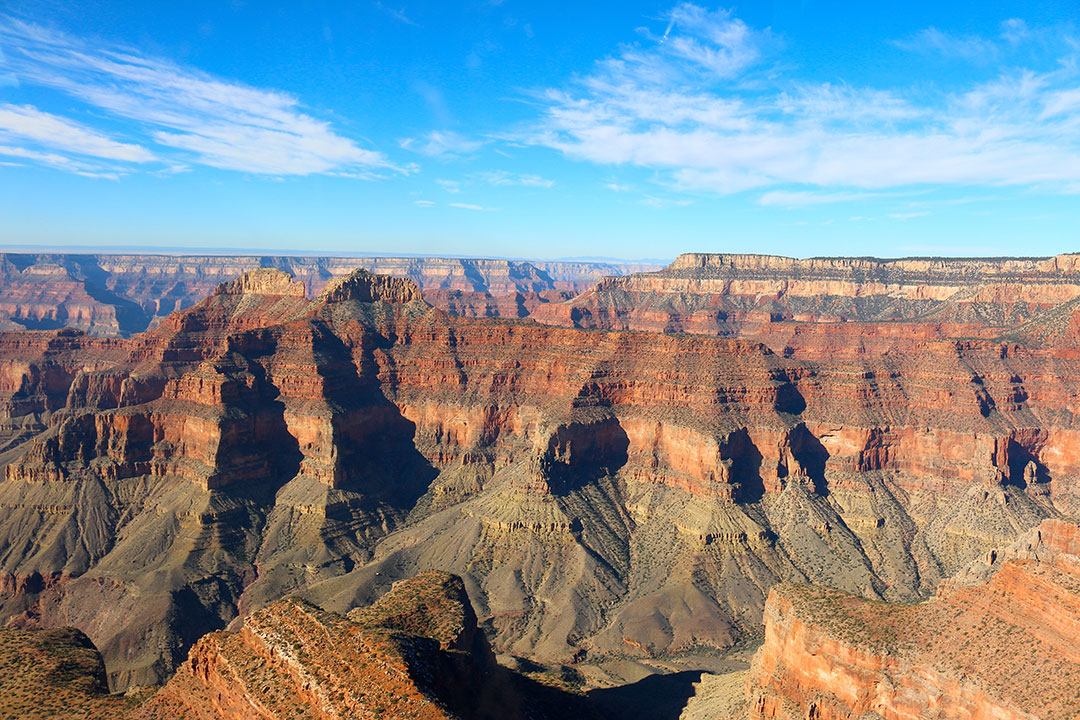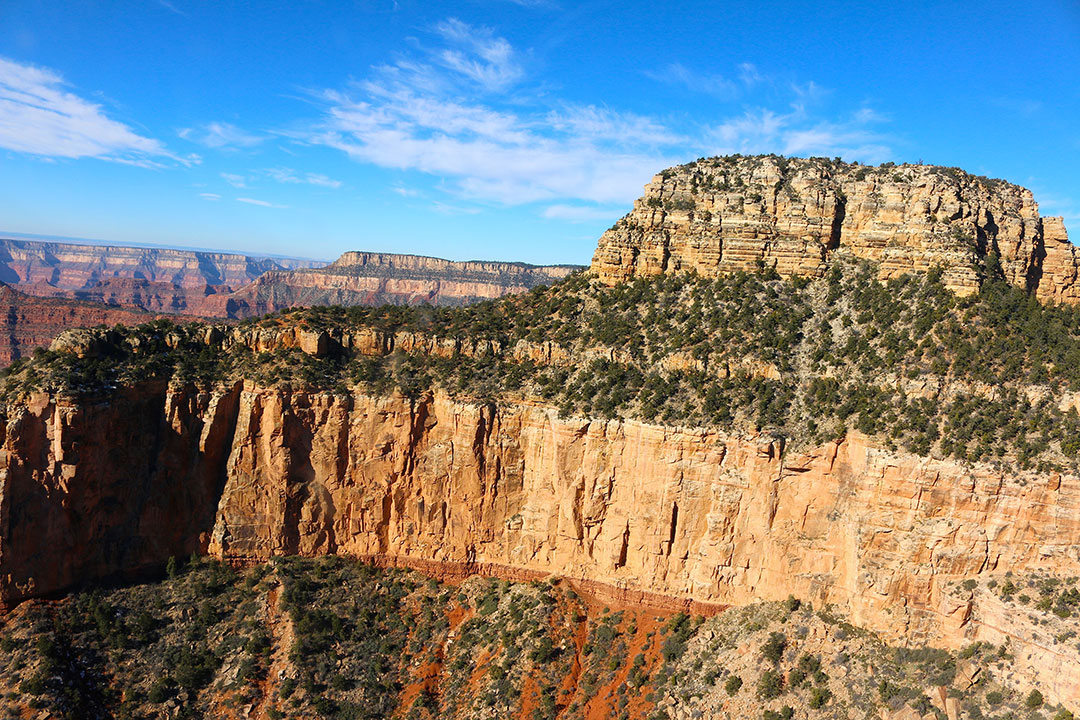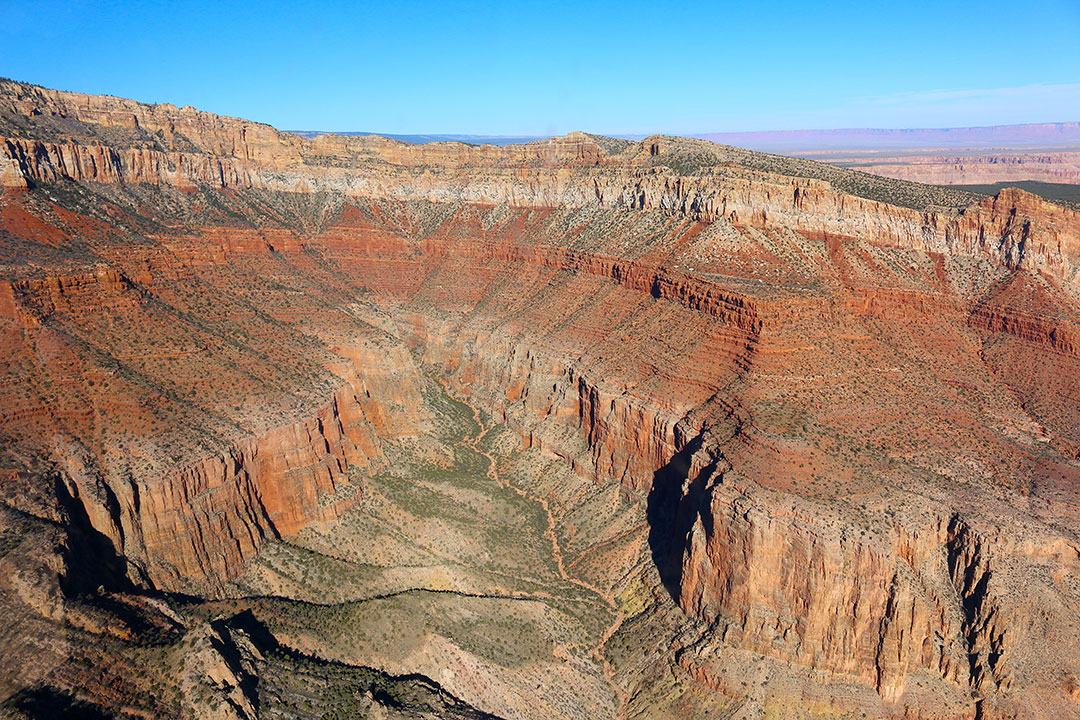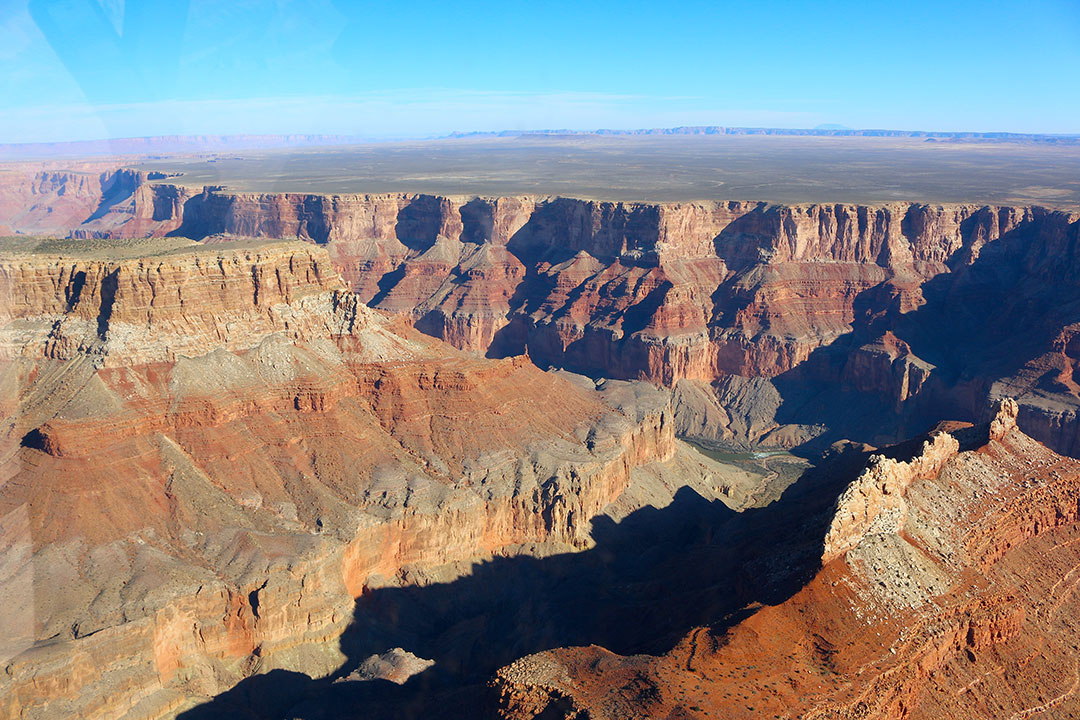 I took my motion sick tablets and we jumped on board. With windows just about everywhere, each of the 7 guests had an amazing view. The best part was flying over the forest trees and then all of a sudden over the edge of the rim, with the Grand Canyon dropping out below you, over a kilometre deep!
Everyone had a chance to take numerous photos and videos on this scenic flight and I would highly recommend it to those wanting a different perspective of the magnificent wonder that is the Grand Canyon.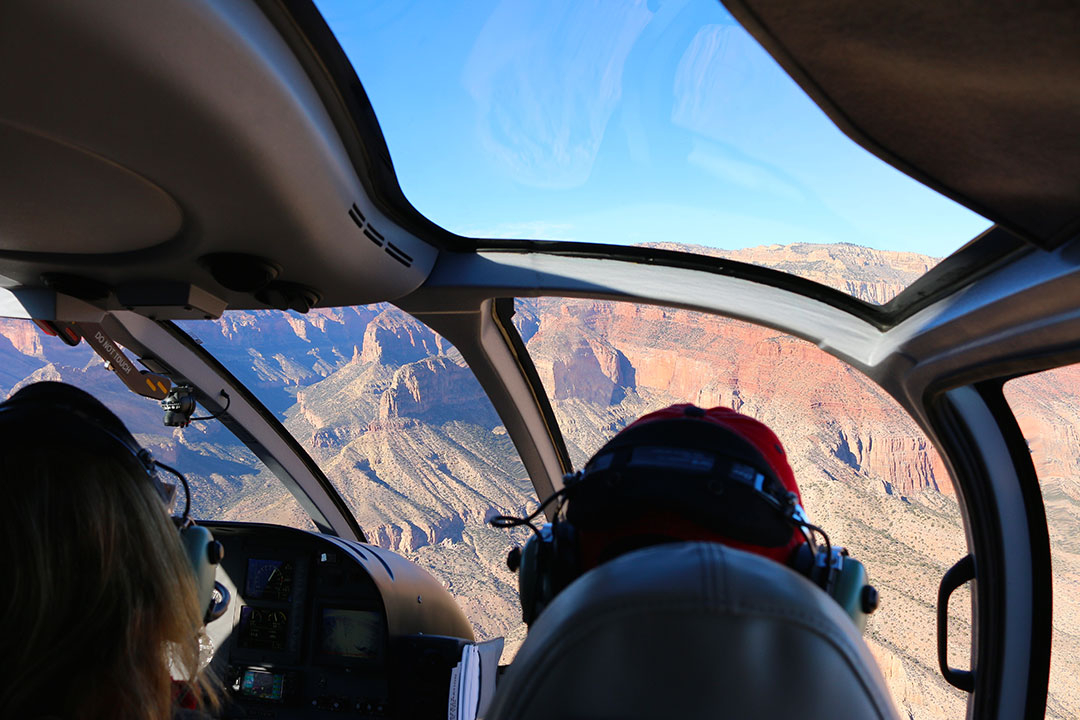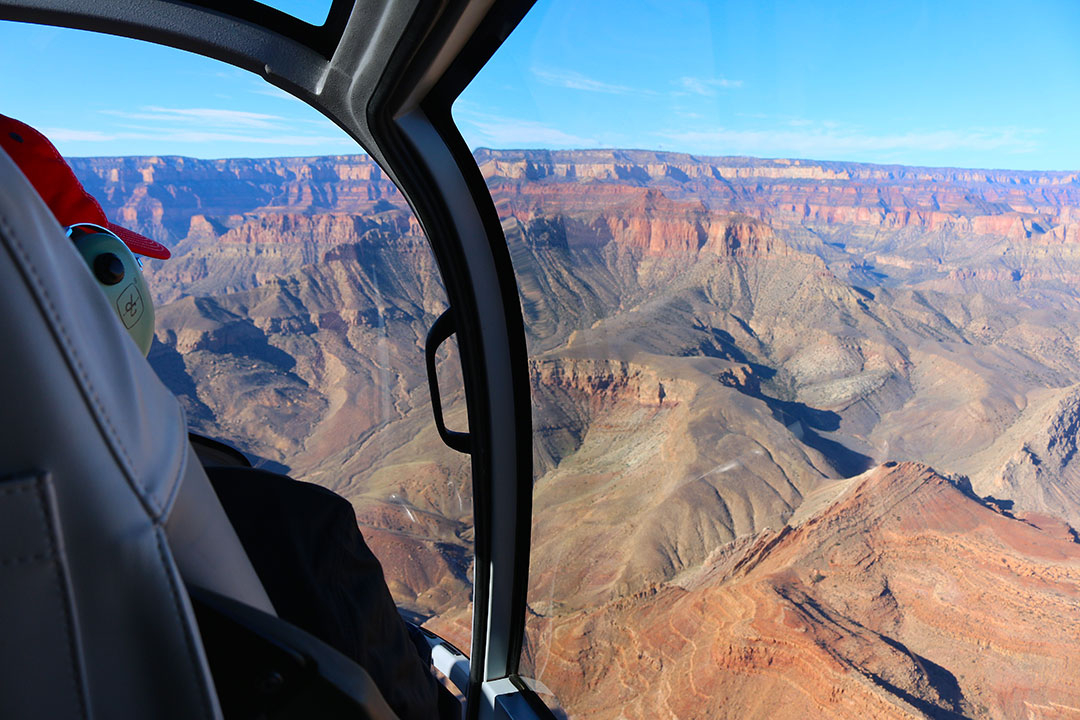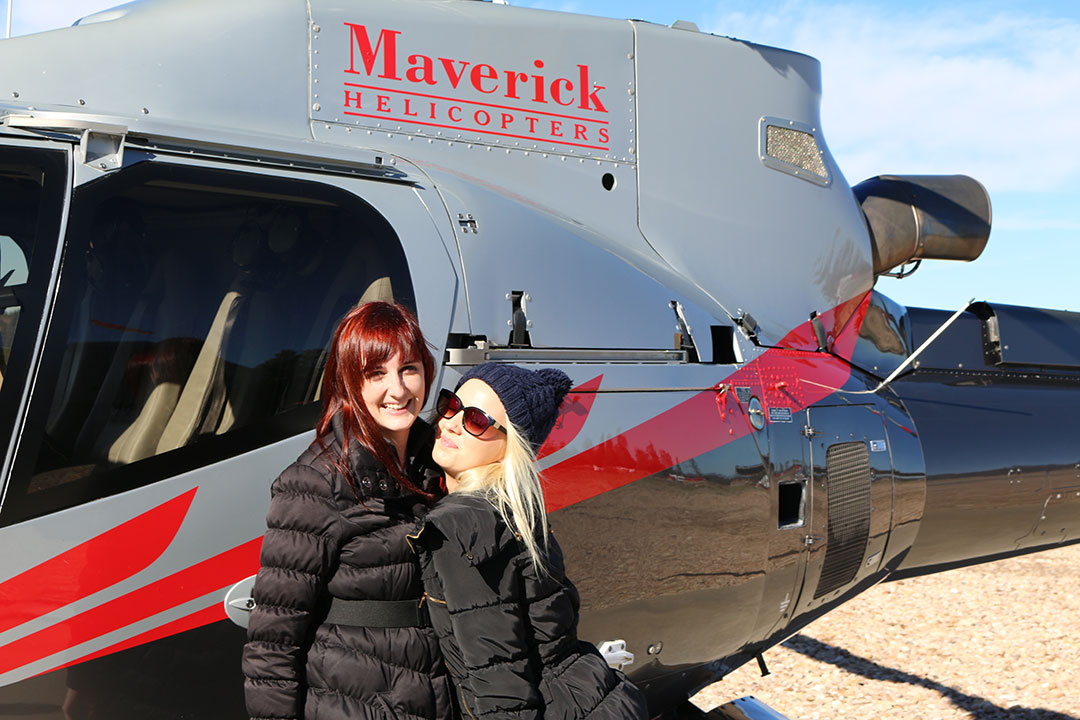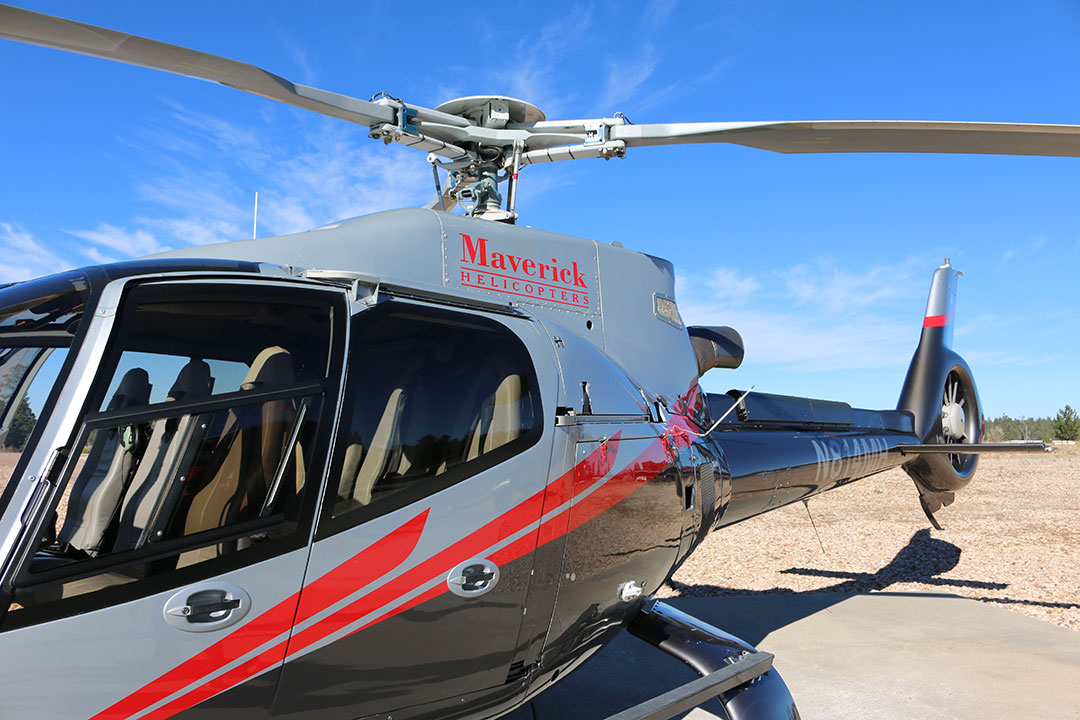 There are many spots to experience the Grand Canyon from and it all depends on how much time you have and if you have your own hire car or not. The drives are super easy, but they are long, and you don't necessarily want to be driving for your whole holiday.
For more information on the Grand Canyon South Rim or Horse Shoe Bend, PM me on Facebook, Instagram, or comment below!
xxbry
Bright Angel Lodge – average nightly rate: US$97 (Standard Lodge Room with Shared Bathroom)
Hiking Bright Angel Trail along the Grand Canyon South Rim: FREE!
Maverick Helicopters – 45min scenic flight: US$299 per person
(prices are subject to change based on when you book and what season)