Sometimes you just need to get away from it all. That can mean many things for different people. I love the freedom that comes with solo travel: to see and experience the world outside my box, on my own time, in my own way. But sometimes life throws you a bit too much shit and you need your crew there with you.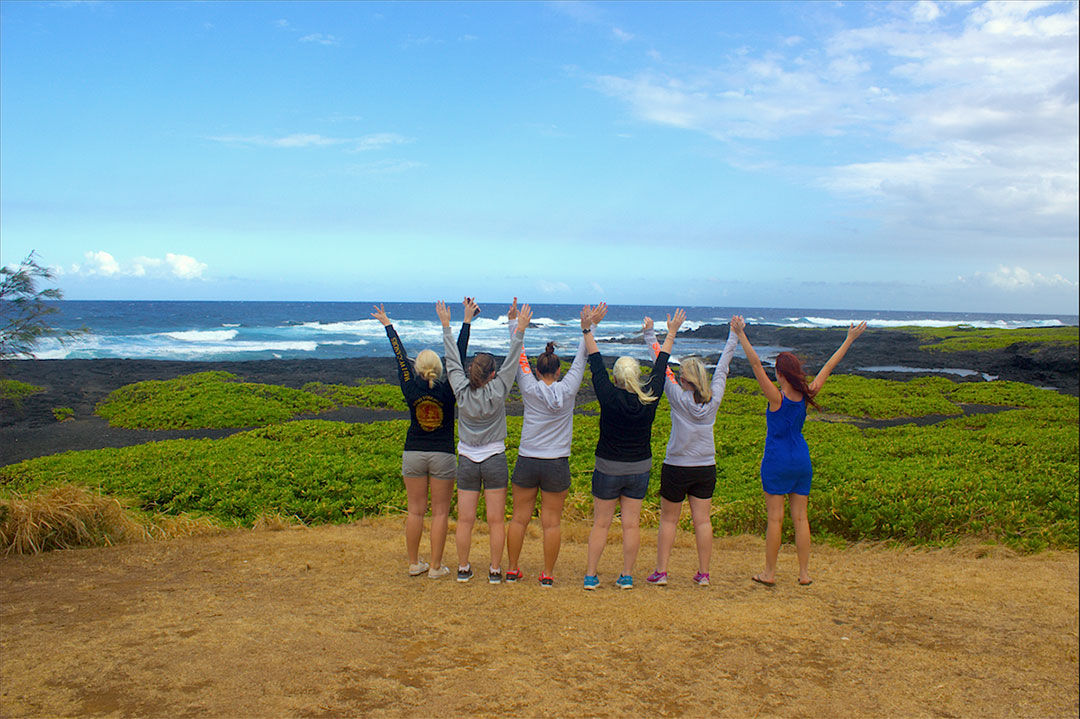 A random Hawaiian dream in a passing comment turned into a spontaneous flight booking for a special birthday for my lady love, Keidi. Before long, there were 7 of us booked for a whirlwind week in the sunshine of Oahu, Hawaii.
Firstly, a slight mishap, i.e. realising 3 days before we flew out that we booked our accommodation for the following year accidentally… oops, followed by bulk hours online trying to find a replacement, it's safe to say we were now fairly keen to just board that damn plane.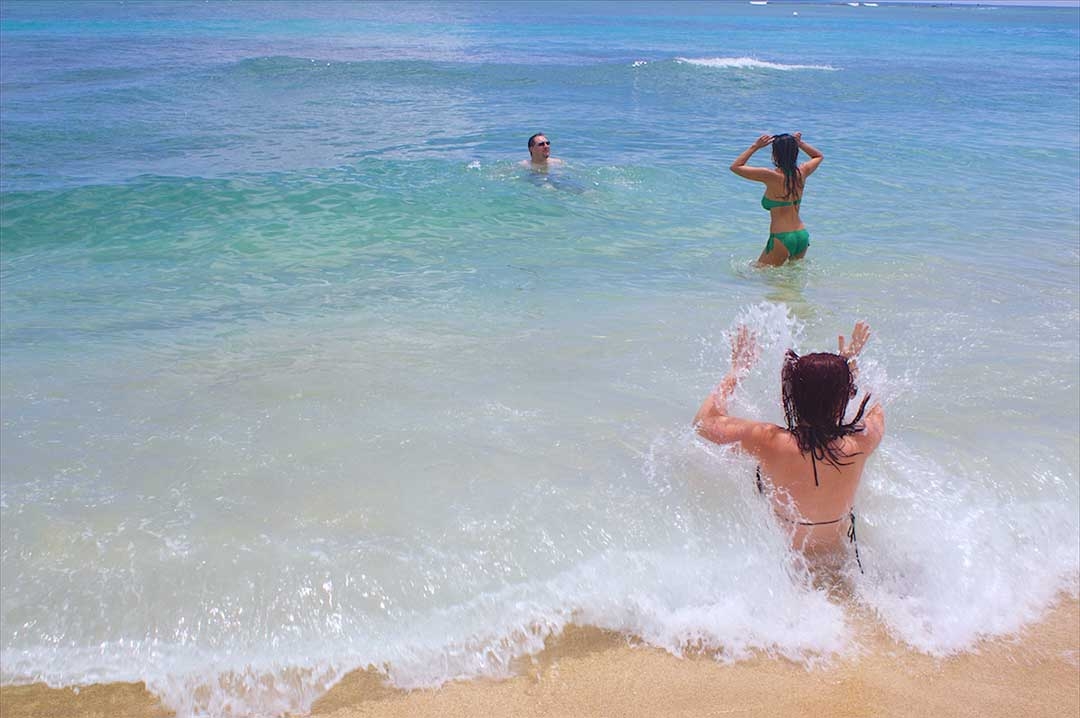 After that monumental f-up, you wouldn't believe that most of us are travel agents. But that'd be right, we've spent years triple checking itineraries to send people on holidays of a life time, but we manage to screw up our own. But, take that life, we got it sorted and our new place was in an even better location, only 5mins' walk from the ridiculous waters of Waikiki Beach.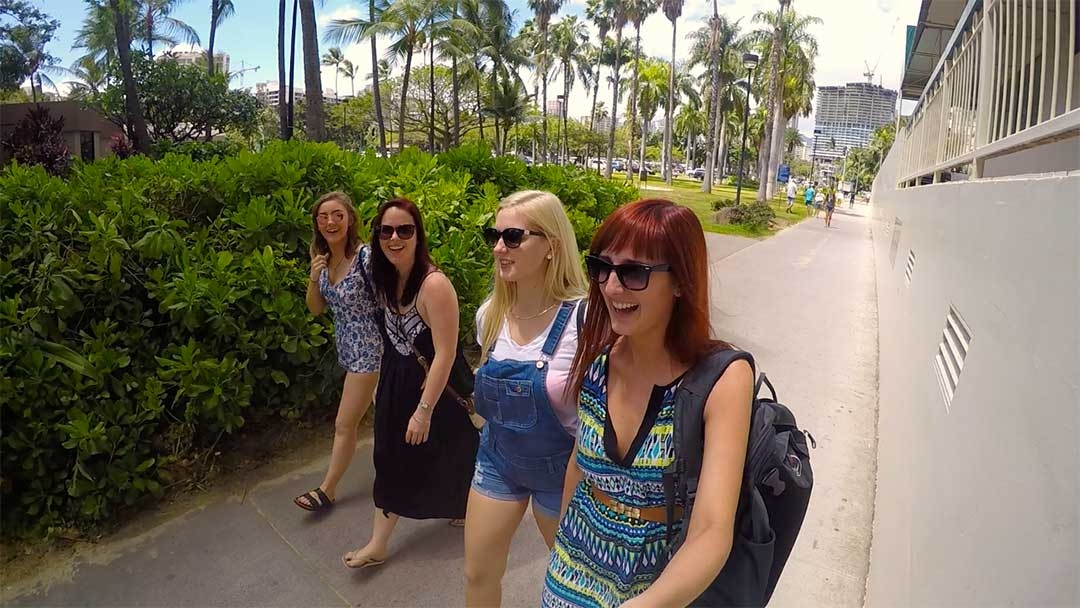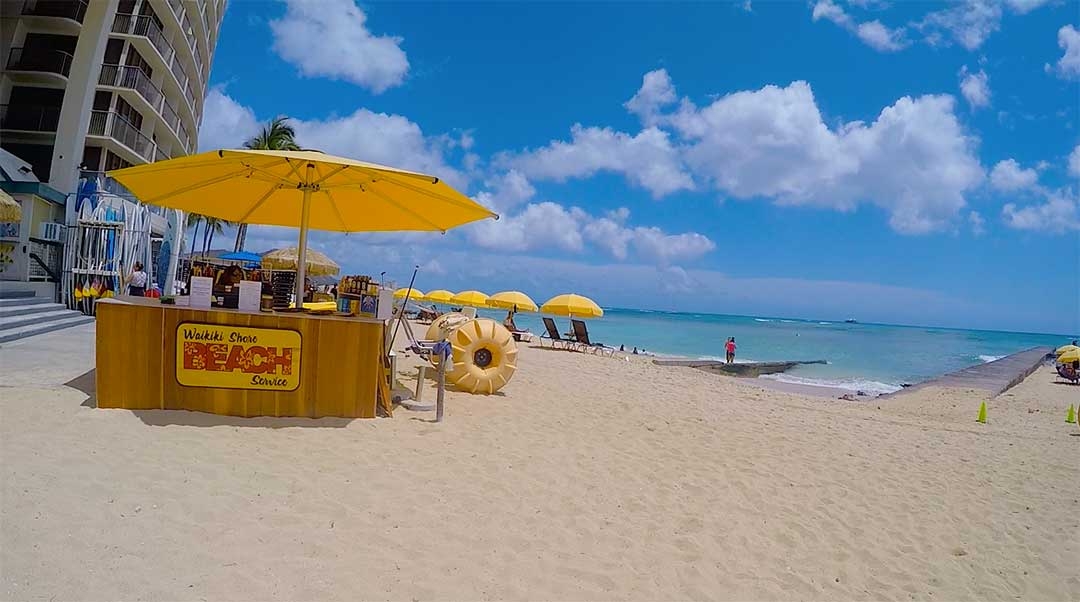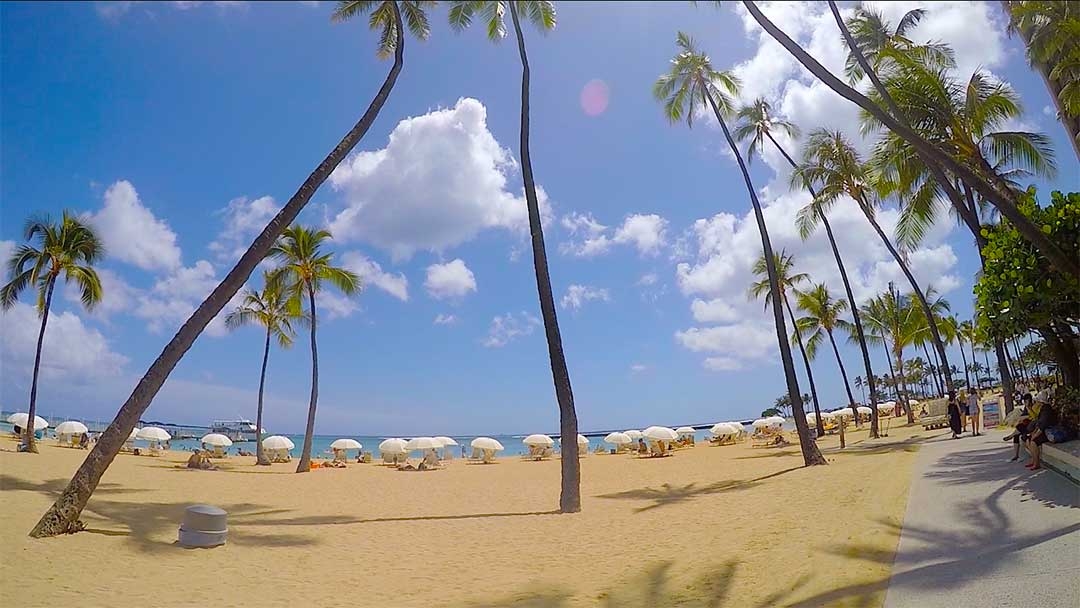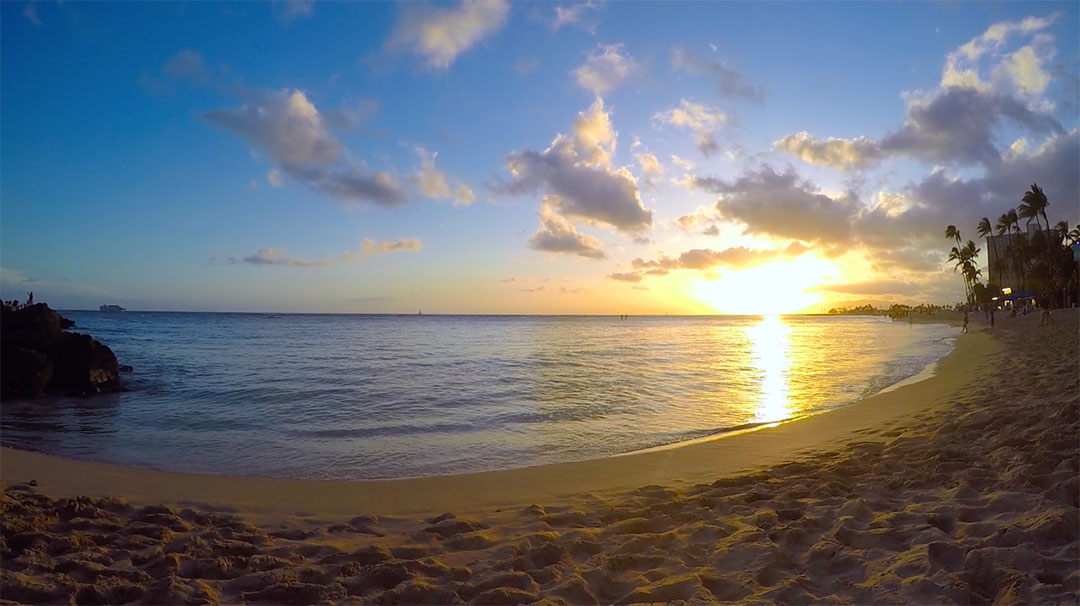 As stunning as Waikiki is, you need to hire a car, step out of your comfort zone and drive on the wrong side of the road, to see what else this beautiful island is hiding. And by hiring a car, I mean a canary yellow, soft-top Chevrolet Camaro convertible. Because, 'merica!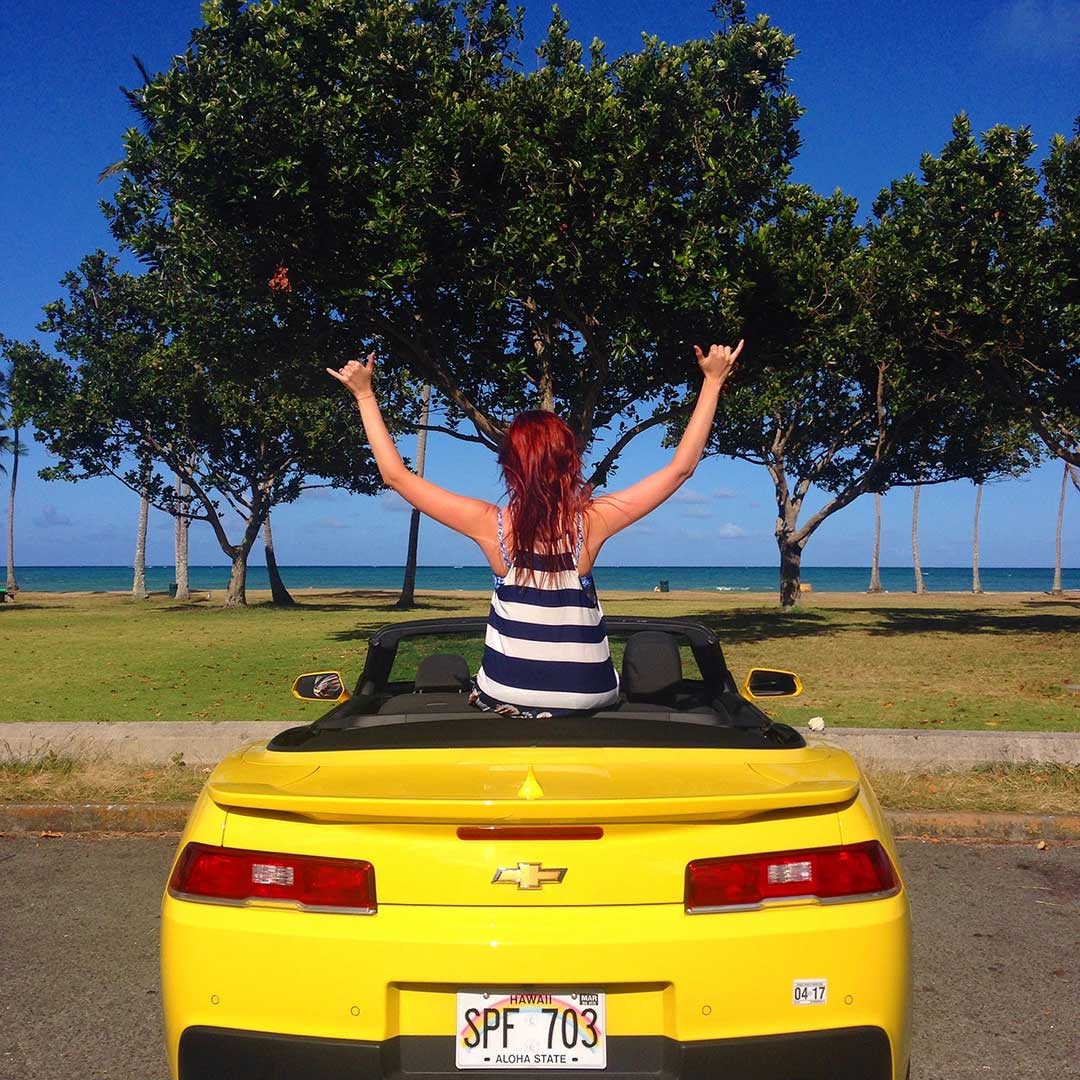 With the top down and the tunes up, we were ready to cruise around the island. However, that old chestnut up there in the sky, beamed down on our pasty skin like fire, so we had to wear sarongs over our heads to avoid melting into a pool of sunscreen and perfume. Alas, we cruised on.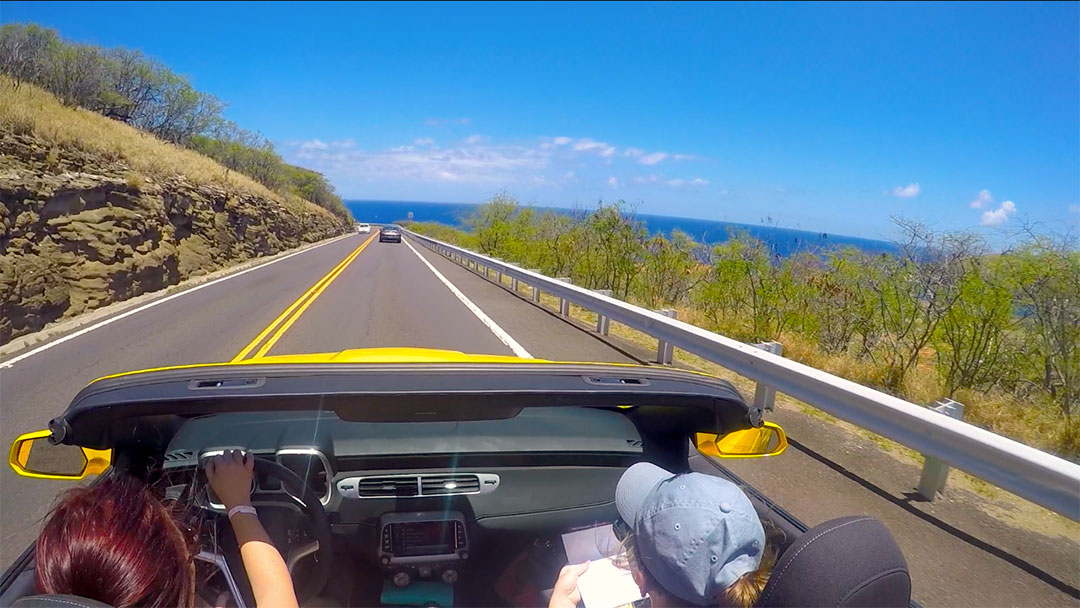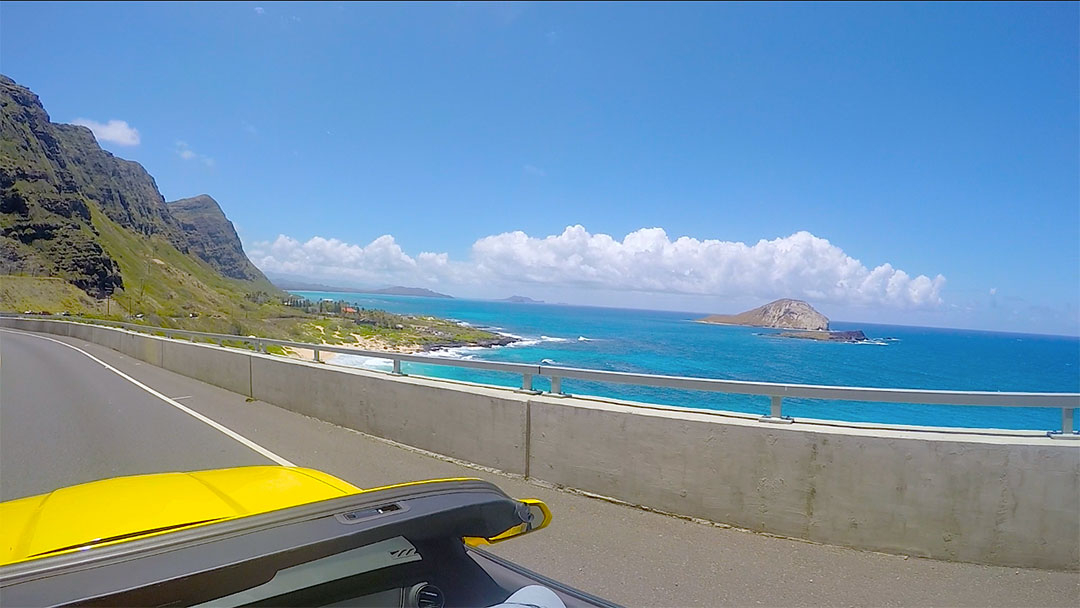 On one of our touristy days, we decided to visit Pearl Harbour. After following the GPS perfectly, we pulled up to the gate in our babin' Chevvy, where a uniformed security dude asked me for my Military ID. Umm, sorry Sir, left that back at the apartment. So, apparently DON'T trust the car's GPS, because not once, but twice, we ended up in military places we didn't belong. YOLO.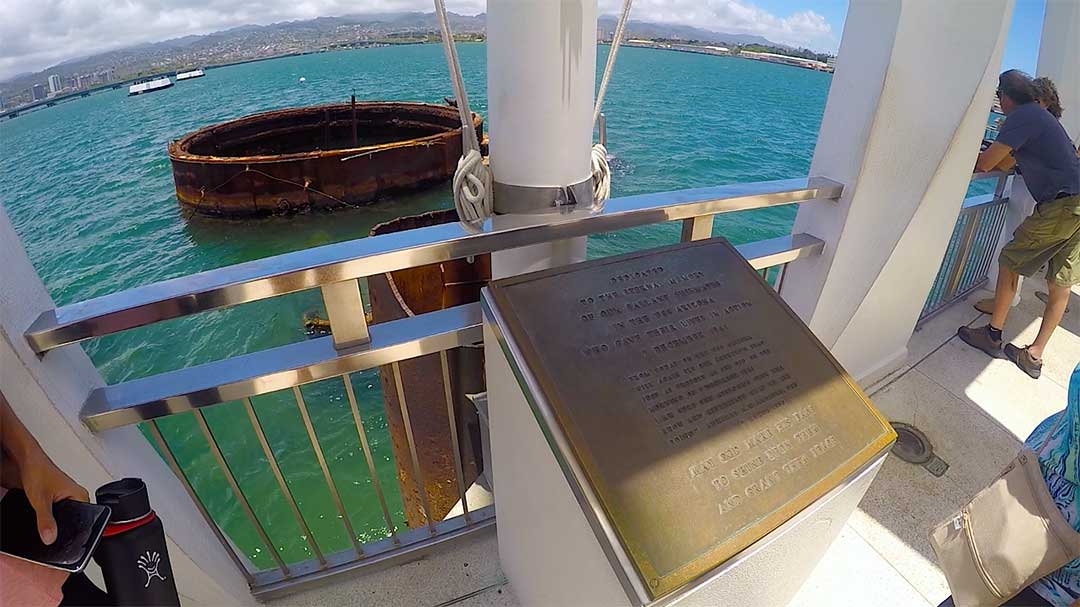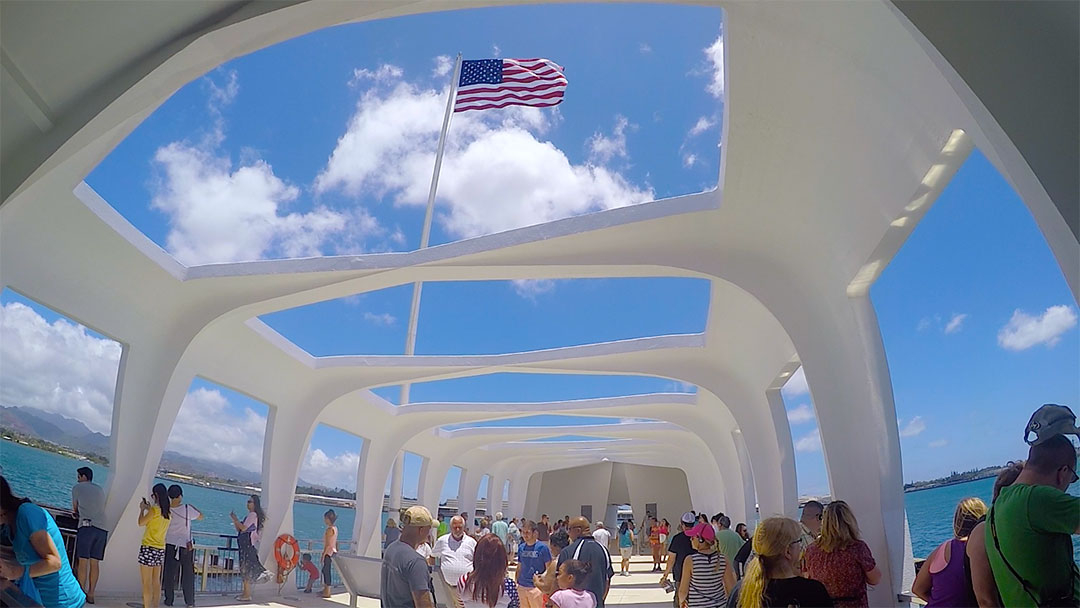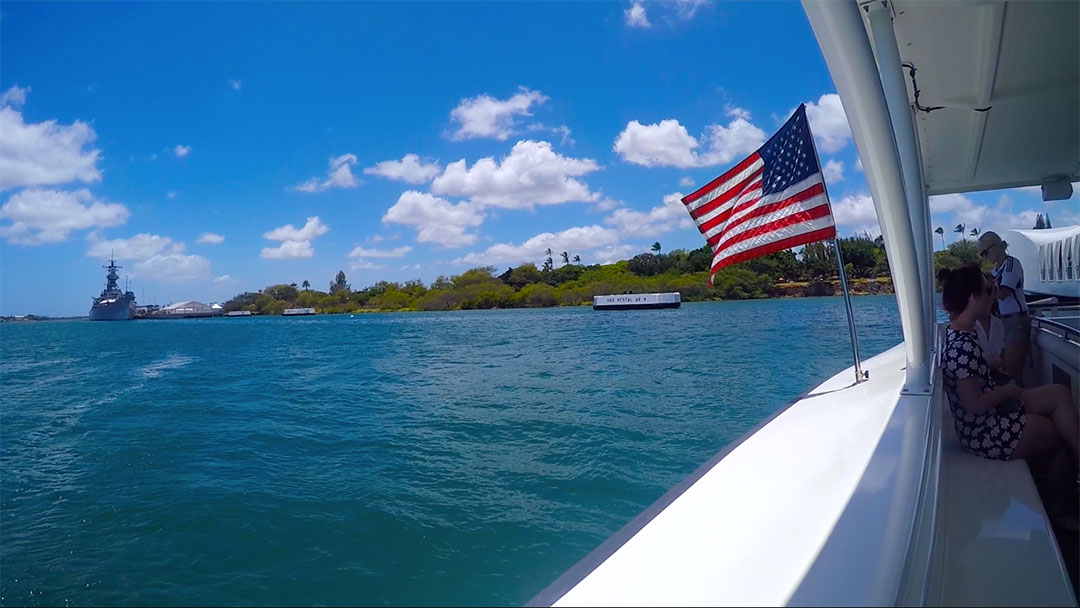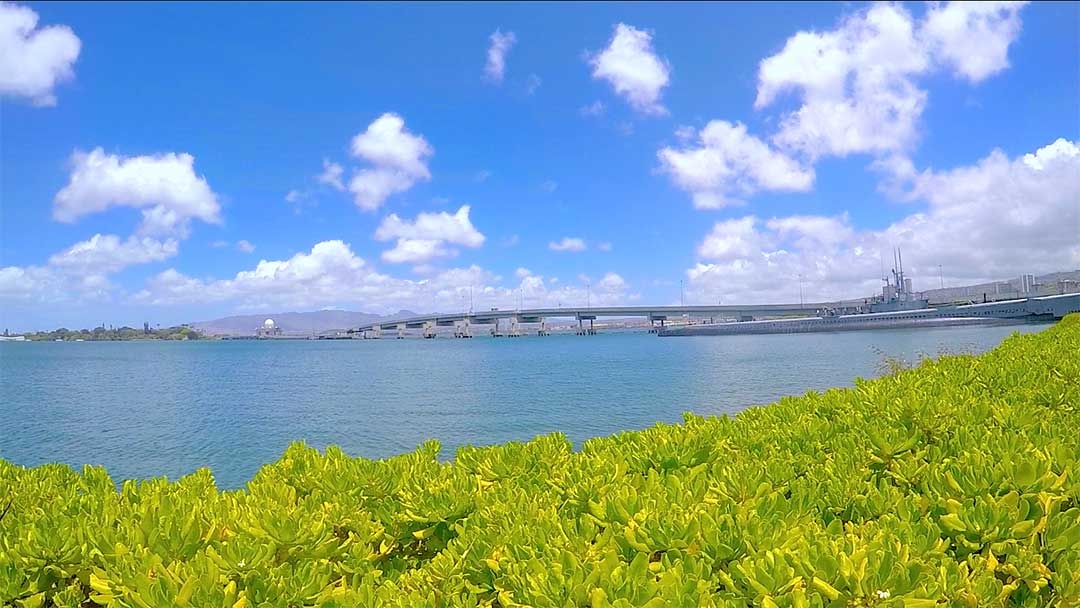 One spectacular place we visited on our drive was Hanauma Bay. The colours of the water here really are ridiculous. Apparently you can snorkel here too, but there were 200 people too many in the water, and I'm fairly sure that if I were a fish, I'd find somewhere else to live with less pee in the water. Nevertheless, we jumped in the cool ocean waters and floated around for a bit before taking a car ride back up the hill, because who walks these days.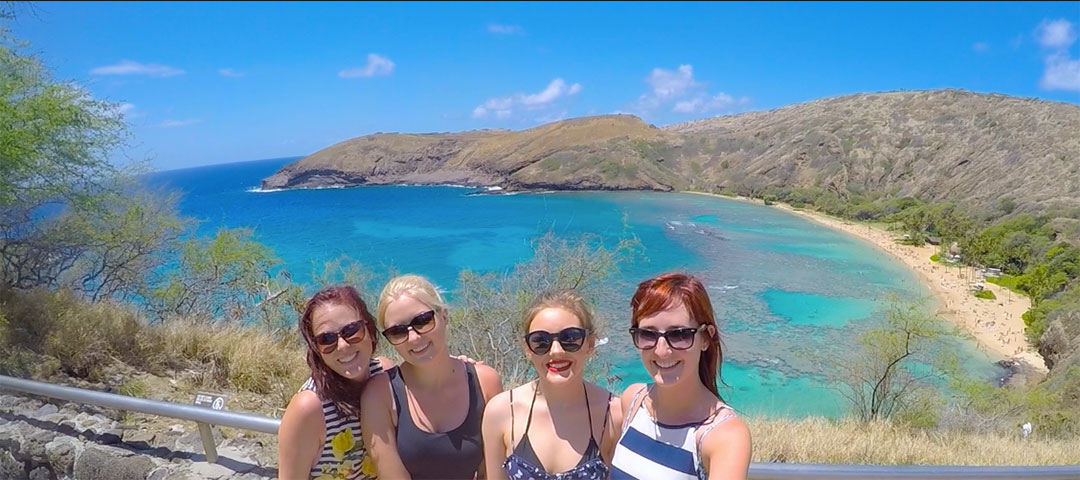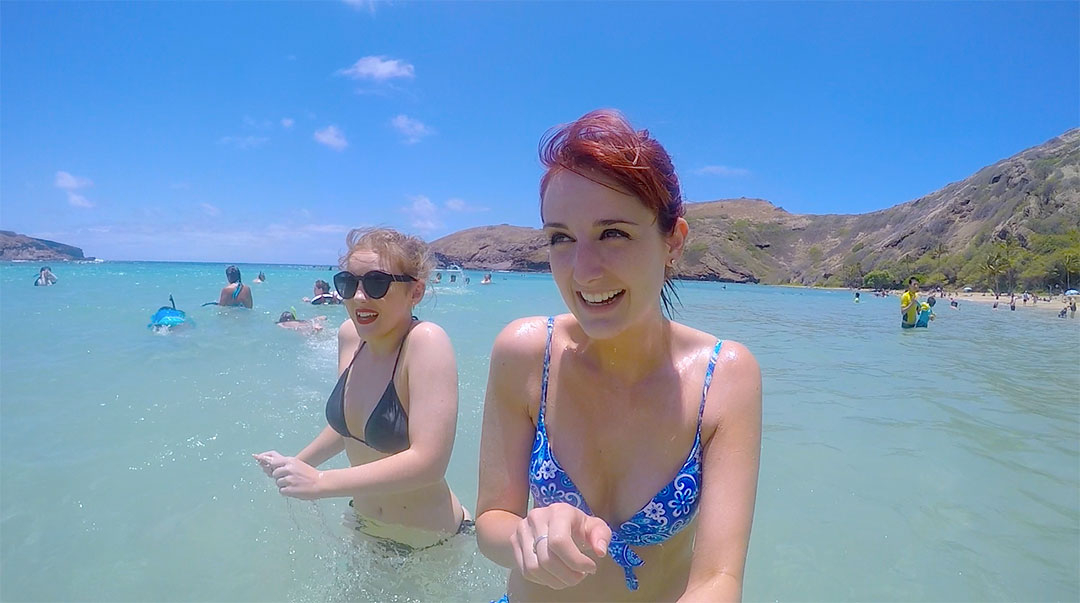 I think the main point of our drive was to go find the world's best shaved ice stand, which happened to be on the other side of the island. However, they roped it off closed as soon as we arrived at the door. Devastating. Luckily there was a cool little pub there that we had some drinks at while pondering the flavours of shaved ice we would buy when we got back to the shop on Waikiki Beach, that was probably just as good as the place we missed out on.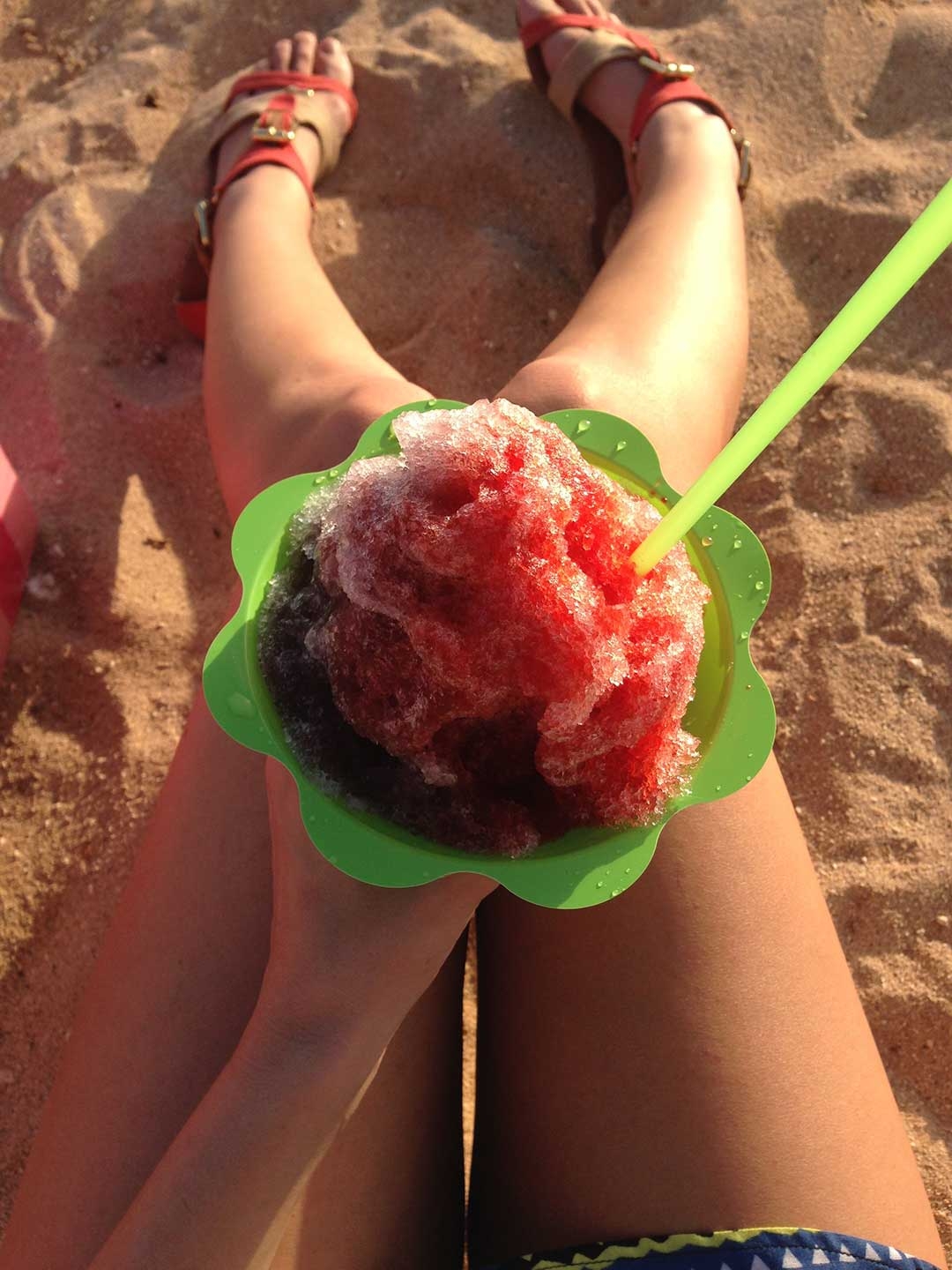 Touristy locations aside, just driving around the roads of Oahu taking in the beautiful scenery was something I needed; to let the worries of life slip away. With the volcanic mountains on one side, the sparkling ocean on the other, the sunset in the background and my girls by my side, I couldn't have asked for a better way to spend my week.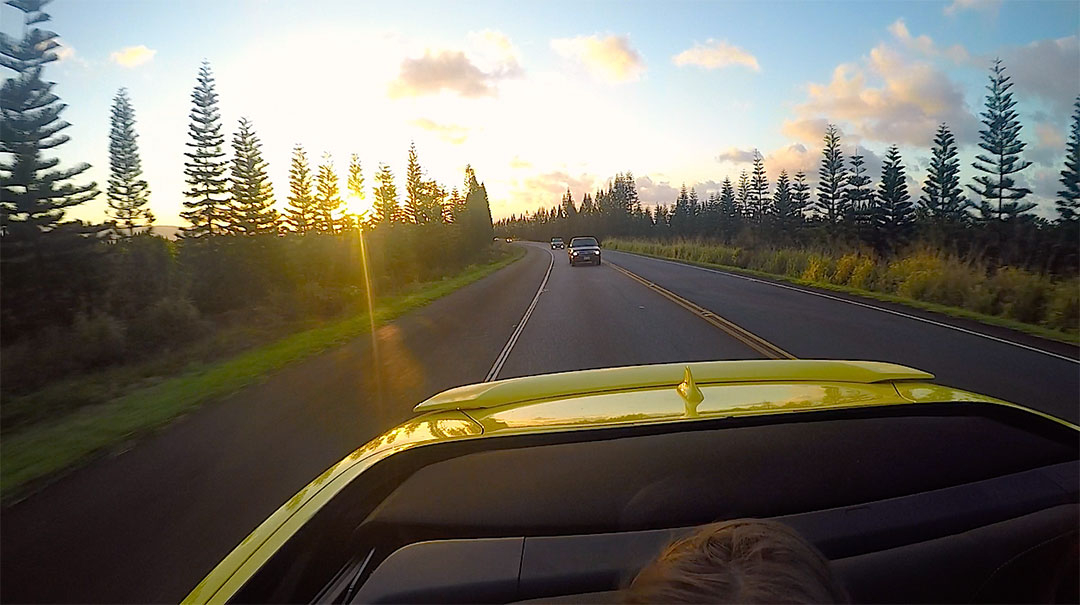 xxbry
If you've got more questions about Hawaii, leave a comment below or find me on Facebook or Instagram.