This is a throw back post to something I wrote when I was living near Bondi Beach, Sydney in 2011/2012.
Living in eastern suburbs Bondi, it's only natural to be mega tanned with your best brand-named bikini and designer sunnies on as you strut your stuff amongst hundreds of tourists….
This however, is not me :/
Blaming my wonderful mother for my pasty white skin (love you!), it was a few months before I braved the supermodel sandy catwalk that is Bondi Beach. With hope in sight (my olive-skinned father), I set out with my 50+ sunscreen and mismatched bikini…because who doesn't get a fat ass after a few months in Europe.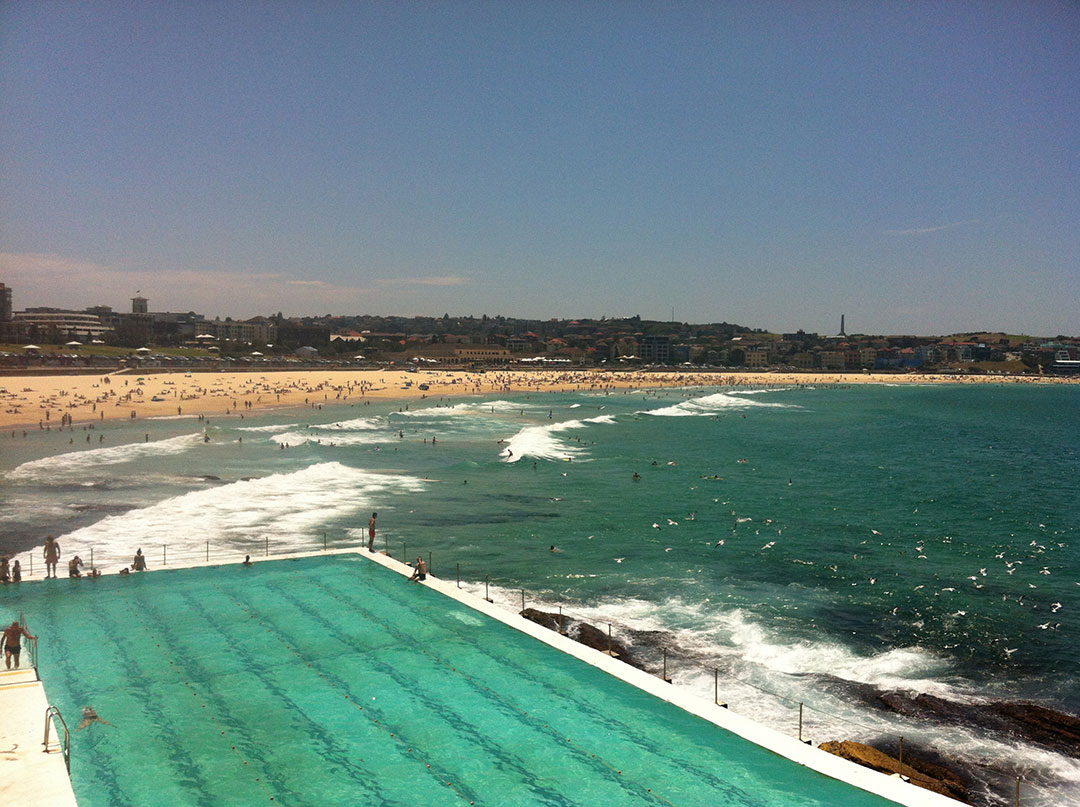 Slowly but surely, my skin whispered a hint of beige and I swear I could see a difference in colour compared to my white bum! Each sunny day off I had, I would make my way down the straight road from my apartment to the beautiful white sand beach. It was always so relaxing; listening to the waves crashing and conversations in every language but English.
Different friends would come with me, but I will always cherish those quiet moments I had by myself. Life rushes by you constantly, and work takes up way too much time.  To just sit quietly, alone for an hour is priceless; time slows down and you appreciate what's around you.
Many stories have come from a trip to Bondi, including meeting Gary the Goat! It's a beautiful big beach that, on a hot day, will be bursting at the seams with locals and tourists alike.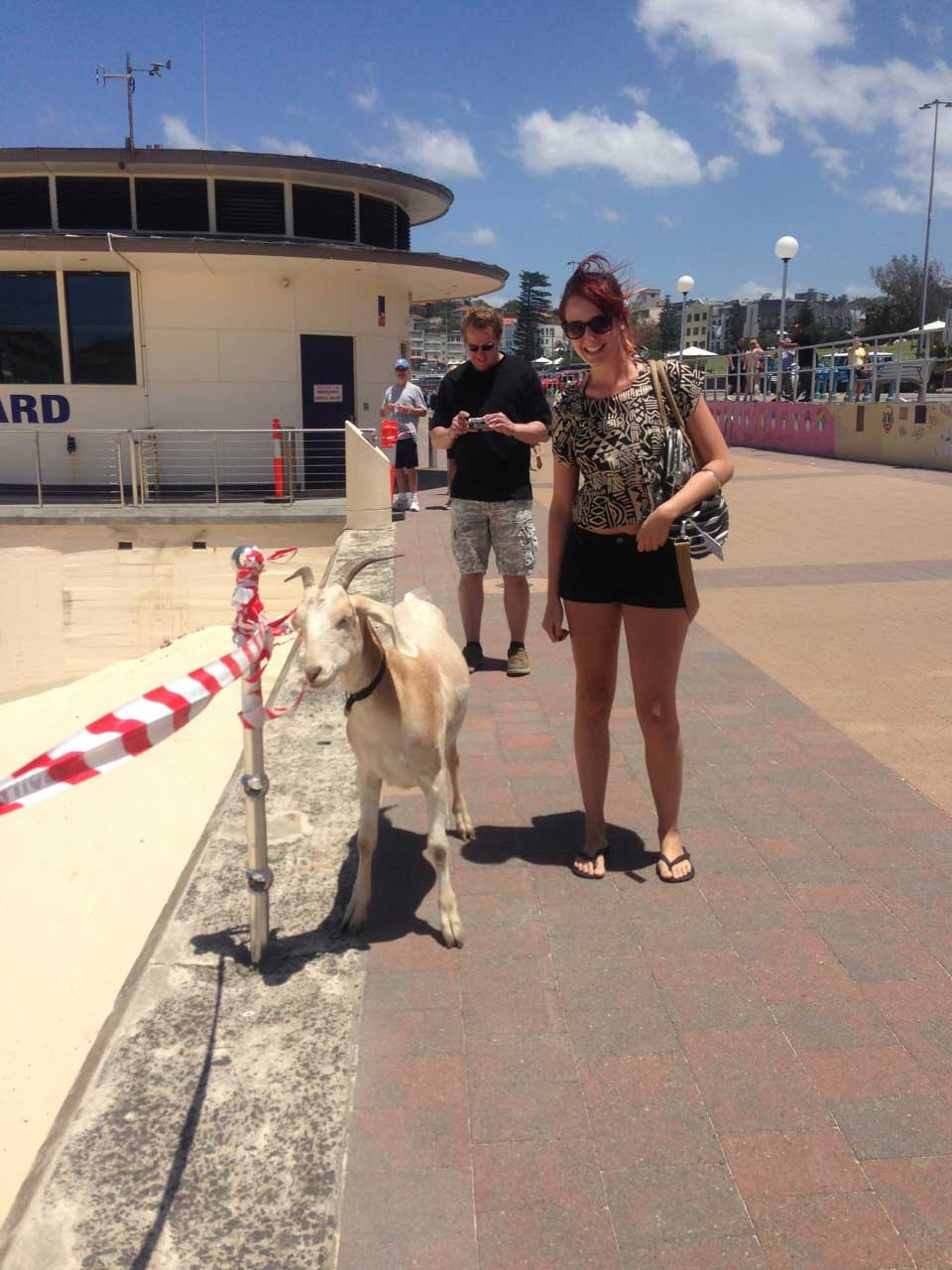 For those of you who want to enjoy a more private beach setting, take the Bondi to Bronte boardwalk. The winding path takes you past the famous 'Icebergs' pool, gives you an incredible view of Bondi Beach from the top of the cliffs, leads you onto tiny Tamarama Beach and findally over to Bronte Beach. The cliff behind the beach creates the perfect amount of shade and there are still red and yellow flags flying high, so you know life guards are on the lookout.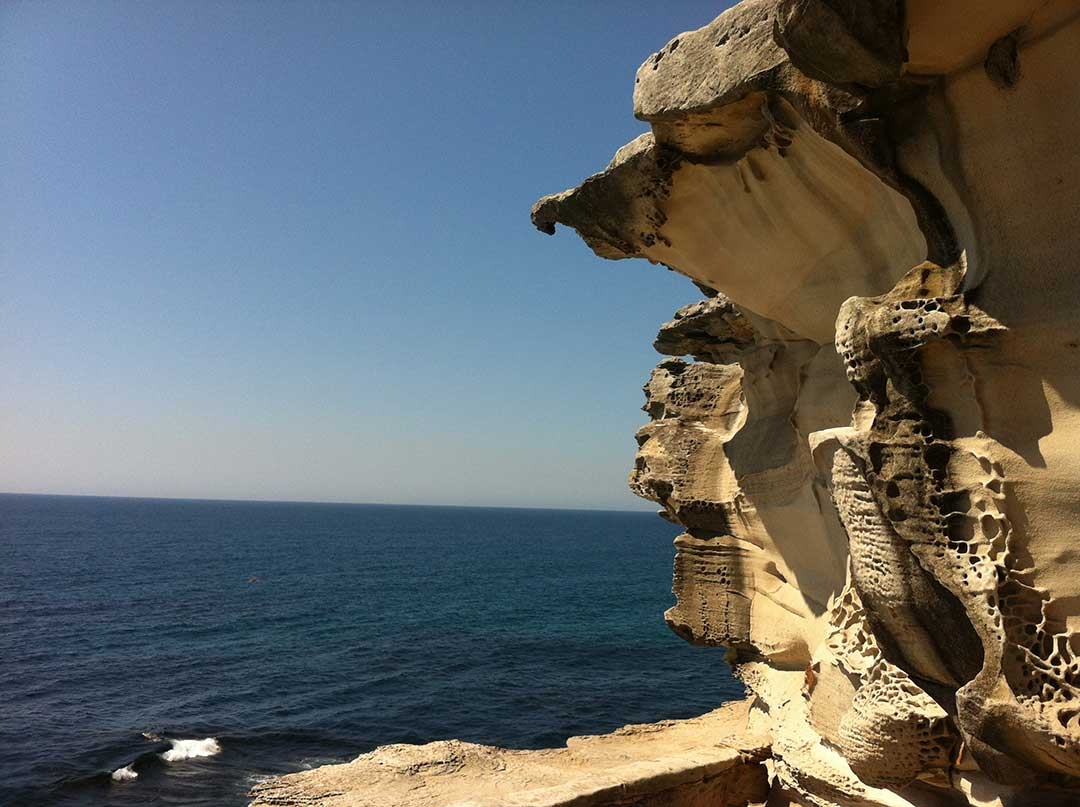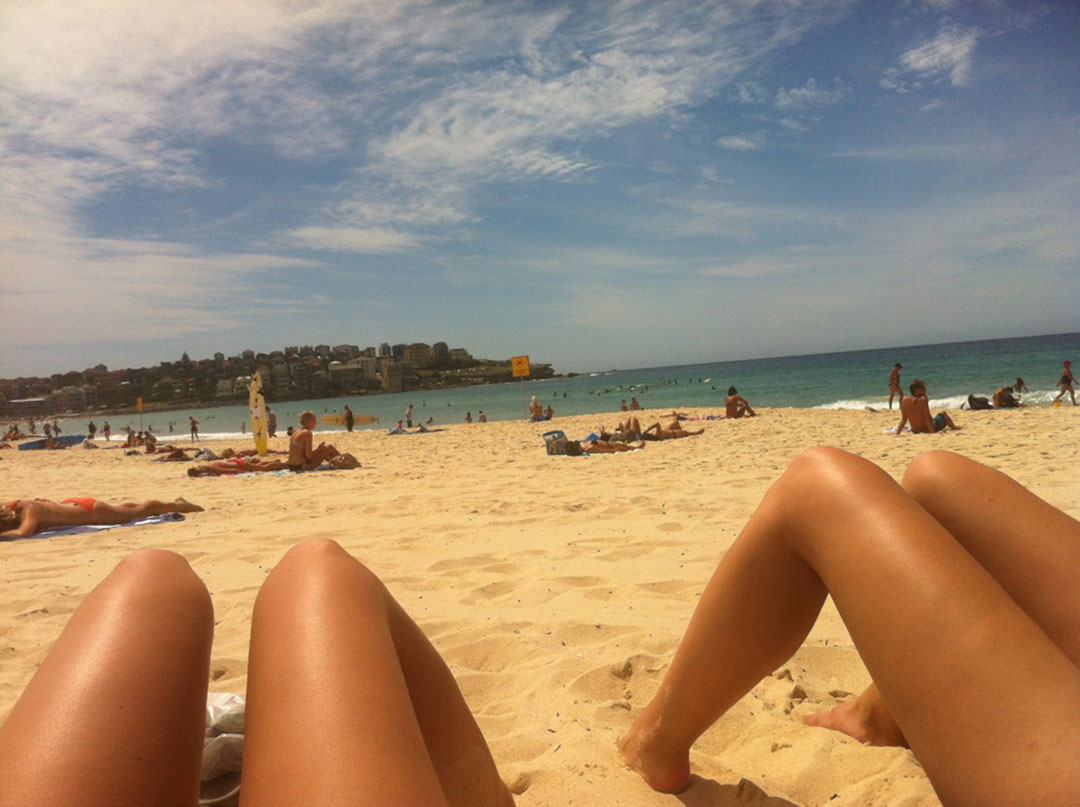 I can happily say, I've now got a tan, I sat on my sunglasses, and I still don't fit into my old bikini…but hey! I'm having a great time!
P.S. Best breakfast/lunch restaurant in Bondi Beach: Trio! Homemade chargrilled banana bread with caramelised bananas and vanilla bean compote, or lime buttermilk pancakes, or eggs on sourdough, or or OR! Try the iced chocolate. BEST!
xxbry
Have you visited Bondi Beach? Do you live near a beautiful beach?