After some hot tips from my friend, Nikola, and a bunch of research online, I was super excited to be transformed into a Maiko on my upcoming trip to Japan.
Throughout Japan, Geisha may go by different names, however typically their apprentices are called Maiko. Spotting one of these beautiful, elusive ladies is high on most tourists' to-do lists, however it can be tricky! I have been lucky enough to see one in Gion, however she was in a hurry and I didn't feel it appropriate to take a picture. Maybe next time.
We made our way to Studio Yume Koubou, conveniently located behind Kyoto train station, for my afternoon reservation. Before long I was led down the hallway to begin my transformation.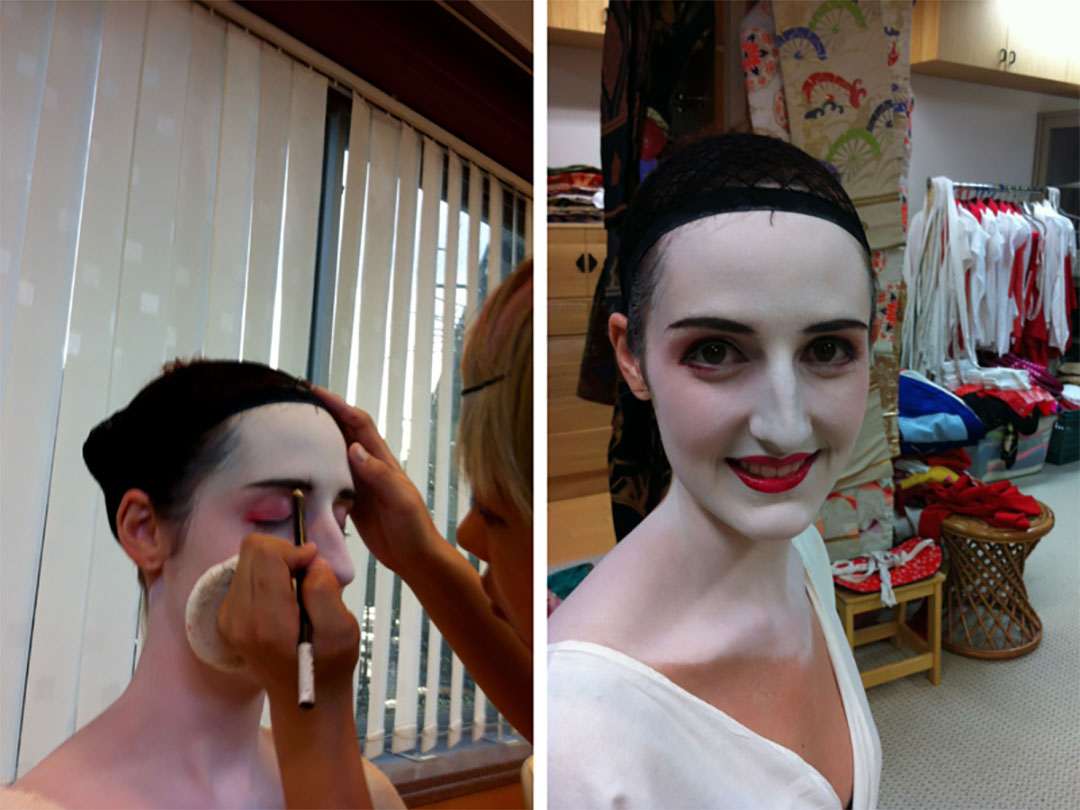 Once my makeup was finished, I entered the dressing room where there were literally hundreds of exquisite Kimonos to choose from.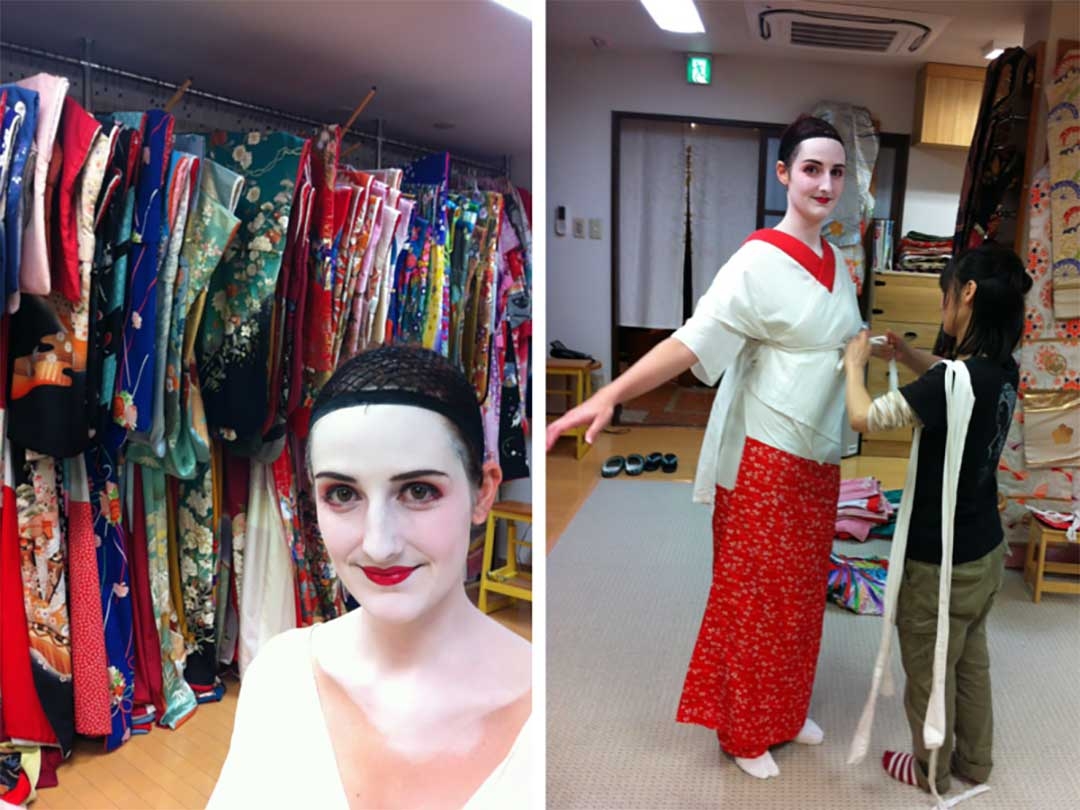 Being the picky person that I am, it took me a while to decide on the perfect Kimono for my afternoon as a Maiko. There were so many beautiful colours and patterns, all special in their own right. Once I'd finally chosen a teal and red number, it was time to start the art of dressing a Maiko. There are so many layers! Don't plan on breathing too much…ahh the things we do for beauty.
Once the lovely ladies finished getting me ready, they walked me to the studio for the professional photography session. The photographer knew exactly what to do and directed me to ensure I received the best photos from my wonderful experience in Kyoto.
I chose the Basic Plan and paid about AU$100 for the full makeup, dressing, studio photography session, 20 photos (thumbnails printed), and digital CD. This experience was worth every dollar for me as I had an awesome time, and was made to feel very special by the wonderful staff at Studio Yume Koubou. There are other plans available at their various studios which allow you to walk around outside and do a location shoot as well. Apparently lots of tourists will ask you for photos, making you feel even more special! Boys are also welcome and can become a Samurai for a day.
I hope you enjoy my photos!
xxbry
Have you had a similar experience in Japan? Would you consider becoming a Maiko or Geisha for a day during your holiday? 
Studio Yume Koubou:
http://yumekoubou.info/english/