Iceland has so much to offer. From glacial lagoons and blue lagoons, to watching colours dance in the sky and admiring the colours below water. On my latest visit to Iceland, I had the opportunity to snorkel in some of the clearest water in the world, in a pretty magical location; Silfra Fissure.
Silfra Fissure is a fresh water-filled rift/crack in the Earth caused by the Eurasian and North American tectonic plates moving apart. In fact, they move apart 2cm every single year! Located in Þingvillir National Park, Silfra Fissure offers a fantastic location for snorkelling and diving. Although there are plenty of fish in the Þingvillir Lake itself, it is rare to see them in the fissure…apparently it's too cold (you're not wrong!). There are however, plenty of colourful rocky structures and underwater caves just waiting to be explored!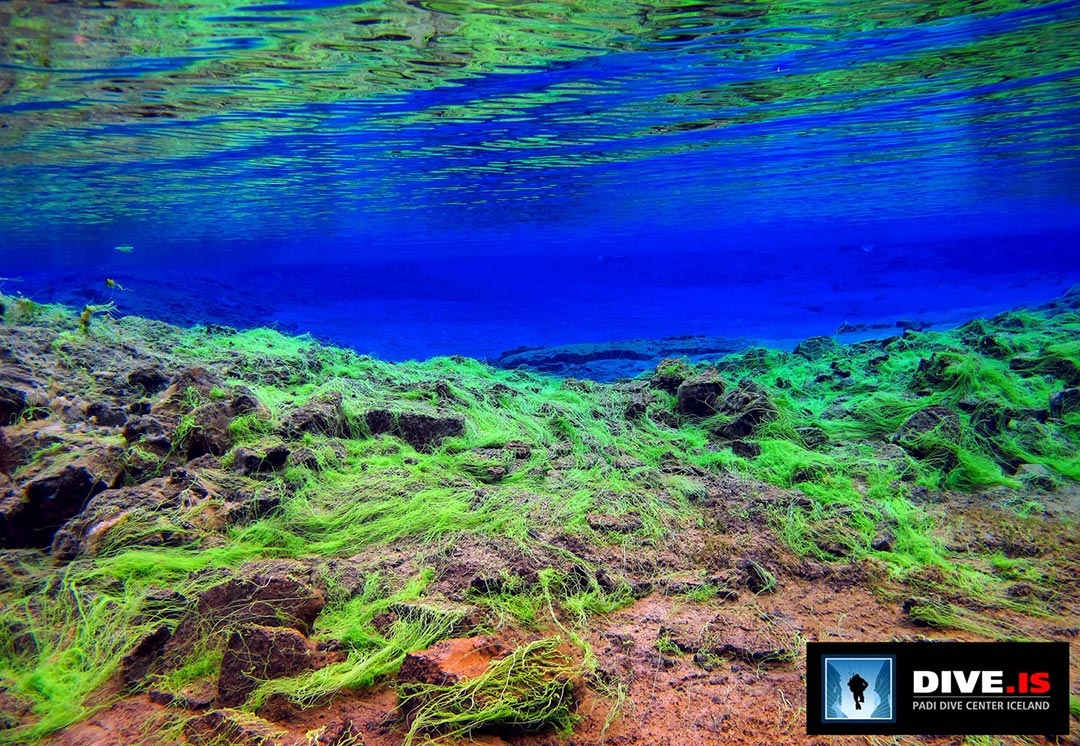 The crystal-clear water is a chilly 2 degrees Celsius year round, which might sound a little off-putting! And I won't lie, it's definitely fresh! However, before you jump in to explore, you're kitted out with a drysuit. It looks just like a wetsuit, but keeps you dry – unless it leaks of course, like mine did. But, not to worry! What doesn't kill you makes you stronger, right? Underneath your dry suit you wear your normal thermals, socks and a warm jumpsuit that you zip right up to your neck. It was pretty claustrophobic for a couple minutes while I adjusted to being compressed everywhere on my body except my eyes! Thankfully, Tanya, our fantastic guide, eased those fears away.
Quite possibly the most challenging part of this adventure was getting IN to the sexy drysuit (video a little further down!). Once that was accomplished, the next hurdle was waddling down the 300 metre or so path to the entry point of Silfra Fissure. Flippers on and GoPro strap attached, we then all spat in our snorkel masks…wait, what? …yep, spat. Before you get all grossed out and close the page, hear me out! It's totally a thing, okay? It stops the mask from fogging up, I swear! Apparently I didn't quite get into the spitting ritual enough and my mask fogged up pretty quickly – onto that disaster in a minute.
Tanya took the lead and jumped into the icy water with a giggle. I was up next and followed suit with a pathetic attempt at jumping, while looking and feeling like a seal. As soon as my face was submerged, I felt the freezing water biting at my lips around the snorkel mouth piece. But the second I looked out to 70 metre visibility in super clear glacial water and some of the brightest colours I've ever seen under water, I forgot all about the cold.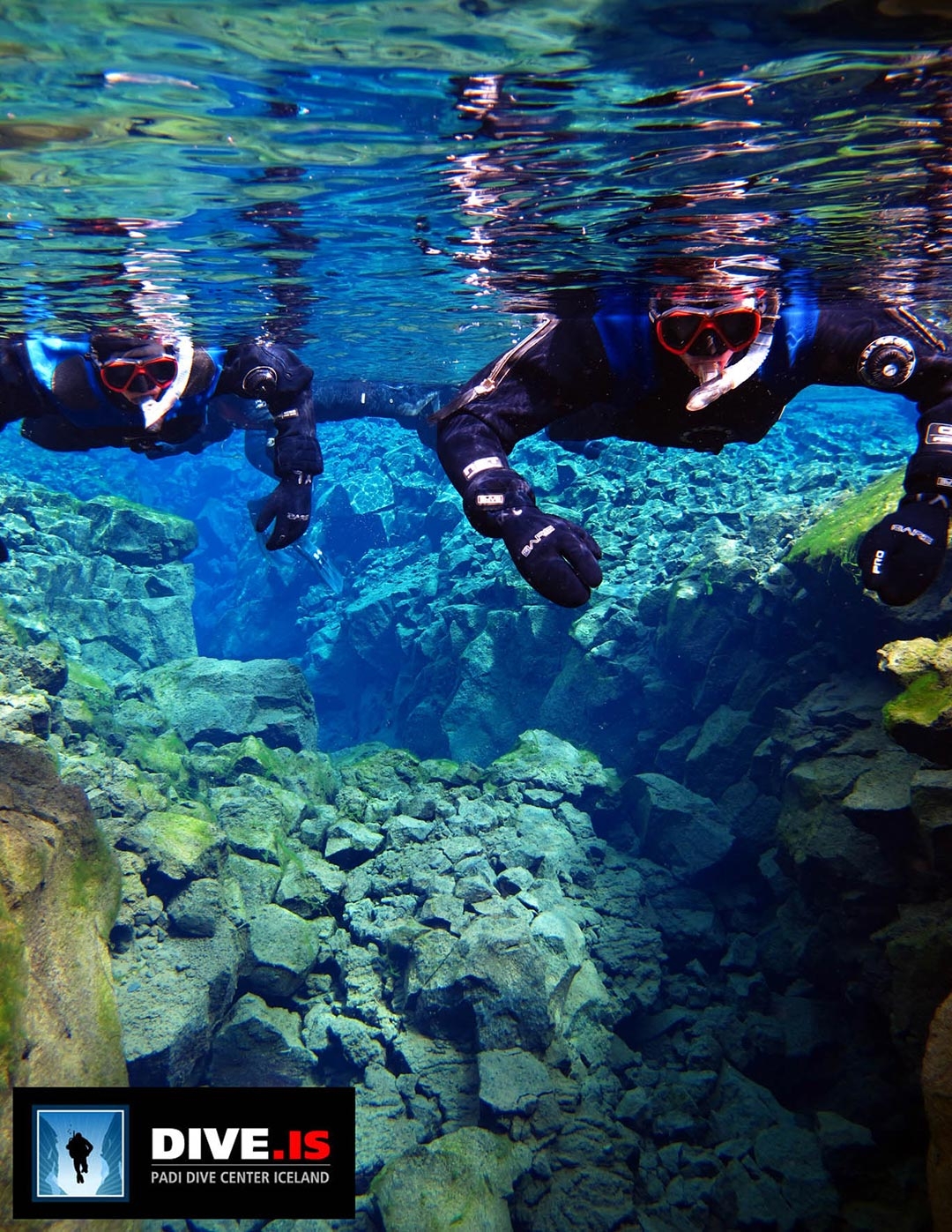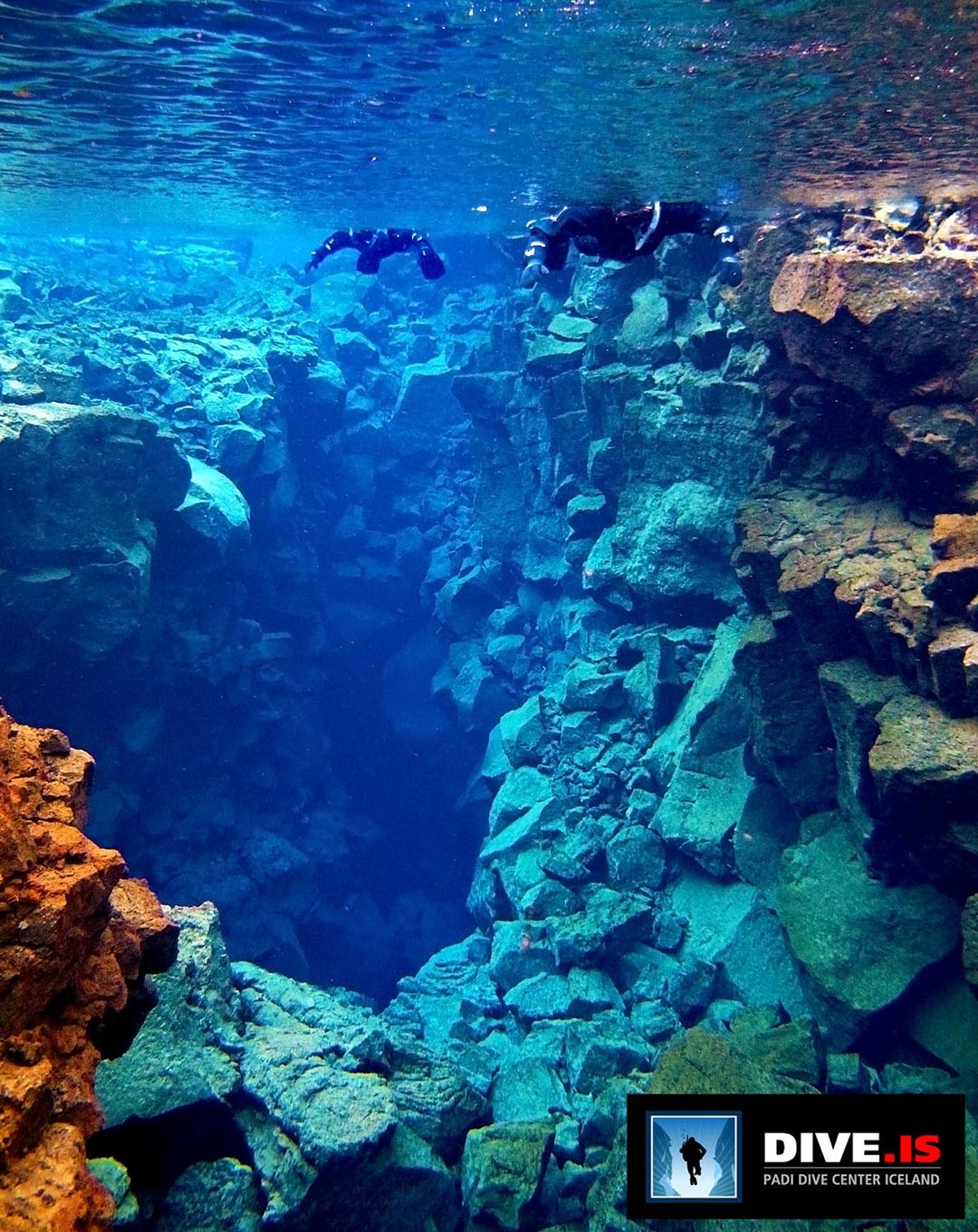 Bobbing along in the super-buoyant drysuit, the current of the water guides you down a blue and green path of amazingness. I looked left, I looked right, and I definitely looked straight down. Because of the incredible visibility, it gives you the feeling you're flying. I tried filming everything on my GoPro and was just amazed at the fact that I was literally swimming between two continents! That's definitely not something you do every day!
During my snorkelling adventure, my mask fogged up (not enough spit remember…). I tried my best to look out of the remaining clear left corner of my mask to not miss the view, but soon enough I got the shits and knew I needed to get it sorted. With an epic struggle, I managed to get myself upright. What little air was inside my drysuit was now compressed with the weight of the water and pushed up out the neck hole making an awful bubbly fart noise. Again, the buoyant suit played tricks on me, it felt like I was standing in water. No need to tread water or flail your arms to stay upright, you just stand there…weird.
Anyway, Tanya came over and reminded me how to clear my mask and blow the excess water out. Back underwater I went, with Silfra Fissure proceeding to blow my mind all over again. Only this time, there was an added shock of freezing 2 degree water leaking through the neck hole of my suit! That aside, this experience truly was amazing. You're in the water for about 30mins and it takes little to no effort to get around, as the current takes over and helps you effortlessly float along the path of the fissure. It's so relaxing and a really cool way to see Mother Nature doing her thing.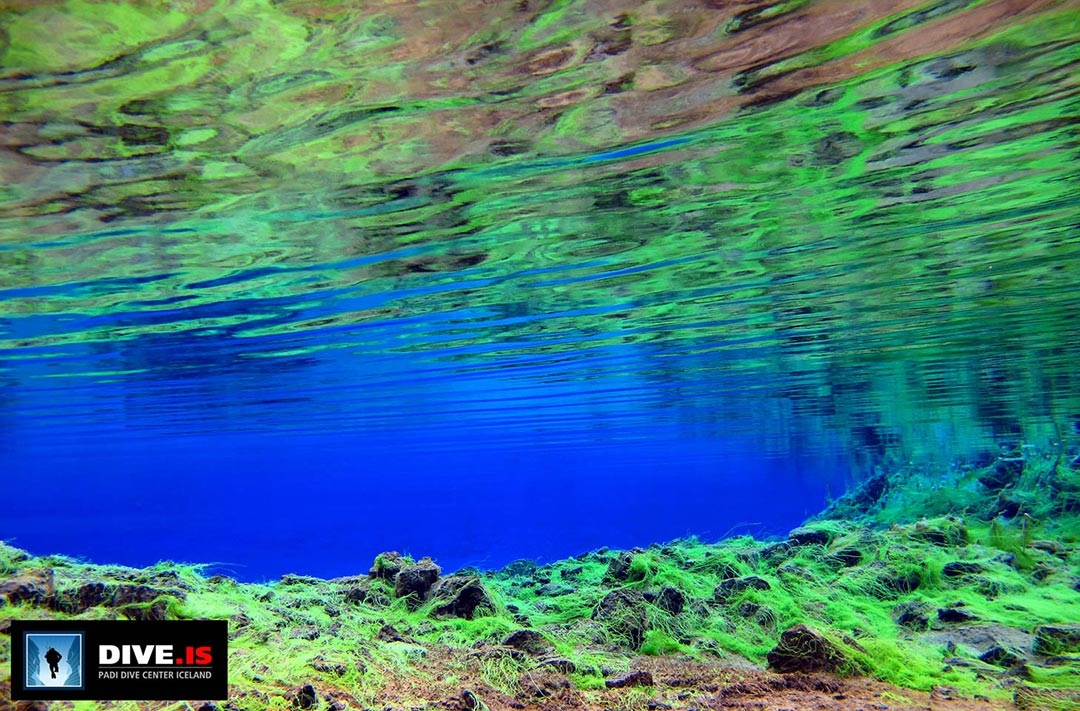 Some sections of the rift are 80-100m deep and the blue and green colours get very dark – one day I'll get over my fear of diving and be able to explore this magnificent place in more detail. Silfra Fissure was first formed during the last Ice Age, some 12,000 years ago. The water clarity is so ridiculous because it actually takes 30-100 years for the water to make its way from the Lángjökull glacier, being filtered through underground lava fields, to the fissure. It's so fresh that you can drink right from the lake…which I totally did!
*Photos courtesy of the amazing photographers at dive.is – the company I used for this once-in-a-lifetime experience. Video above was shot on my GoPro Hero 4 Silver*.
Have you ever been snorkelling somewhere cool? Is Silfra Fissure on your travel list?
Let me know in the comments below or find me on Facebook or Instagram.
*Affiliate links are highlighted with an Asterix. This means that if you click through and make a purchase, I will receive a small commission at no extra cost to you. For more information see my Contact page.
Follow my blog with Bloglovin